Nu Cao, Walnut & Cranberry Cookies
20-25 people
These buttery cookies are studded with chunks of Nu Cao raw chocolate, creamy walnuts and tangy cranberries. Perfect for dunking in your cuppa, serving with ice cream, or just munching straight from the biscuit tin.
Ingredients
1 Nu Cao Wild Berry Raw Chocolate Bar
100g walnut halves
150g plain white flour
1 level tsp baking powder
A pinch of sea salt
150g unsalted butter, softened
125g caster sugar
1 large egg
125g dried cranberries

Method
1.
Roughly chop the Nu Cao bar and the walnut halves, then set to one side.
2.
Sift the flour and baking powder into a mixing bowl and add a pinch of salt, then whisk with a fork or whisk to combine.
3.
In a separate large mixing bowl, beat the softened butter with the sugar for a few mins till pale and fluffy. Crack the egg into a small bowl, beat it, then add it, a little at a time, to the butter and sugar and beat well between additions till they are combined.
4.
Add the chopped Nu Cao bar, walnuts and the cranberries to the butter and sugar mix, and fold them in. Tip in the flour and gently fold till combined. Tip the dough out of the bowl and shape into 2 round logs, around 15cm long and 4cm high. Wrap in baking or greaseproof paper, or beeswax food wrap, and chill overnight or freeze for just 1 hr.
5.
When you are ready to bake the cookies, heat your oven to 190°C/Fan 170°C/Gas 5. Line 2-3 baking trays with baking paper. Slice the logs of chilled cookie dough into 1cm-thick rounds and place on the baking trays. Bake for 12-15 mins till the cookies are golden brown - they will spread a little as they bake.
6.
Let the cookies cool for a few mins on the trays, then lift out onto a wire rack and cool completely. The cookies will keep in an airtight tub for 2-3 days.
7.
Nice and freezy: the raw cookie dough freezes really well, so you can keep some ready-sliced cookies in the freezer, ready to bake. Follow the recipe, chilling the dough overnight, then slice the dough into cookies. Open freeze on a baking tray till solid, then transfer to a freezerproof tub or bag. You can bake them from frozen - they will take around 15 mins at 190°C/Fan 170°C/Gas 5.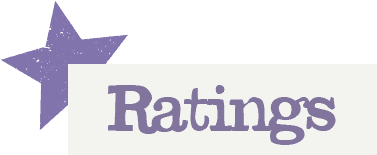 You'll need to log in to leave a rating & comment