Moroccan Lamb Steaks & a Grate Carrot Salad
2 people
Our lamb leg steaks are wonderful. They're from grass-fed sheep that are looked after to the highest welfare standards. They're ace with orange and purple carrot salad.
Ingredients
2 lamb leg steaks
A few splashes of olive oil
½ tsp ground cumin
2 cloves, ground
½ tsp turmeric
150g wholewheat couscous
Sea salt and freshly ground pepper
300ml boiling water
6 purple and/or orange carrots
1 tsp ground coriander
1 lime
A pinch of chilli powder
2 tbsp honey
A handful of mint, leaves only

Method
1.
Pop the steaks on a plate. Drizzle a little oil over each one and rub it in. Crush your cloves and mix together with ½ tsp ground cumin and ½ tsp ground turmeric. Rub the spices on both sides of your steaks with some seasoning. Set aside.
2.
Empty the couscous into a bowl. Add a pinch of salt. Pour over 300ml boiling water and stir well. Cover with a plate and set aside.
3.
Peel, then top and tail the carrots. Coarsely grate them into a bowl. Finely grate the zest and squeeze the juice from the lime. Add 1 tsp ground coriander, a pinch of chilli powder and 1 tbsp honey.
4.
Add 2 tbsp olive oil to the bowl. Take a fork and whisk everything together. Taste and add another 1 tbsp honey if you think it needs it.
5.
Strip the leaves from the mint and chop them. Add them to the carrots. Pour the dressing over the carrots. Stir to mix.
6.
Heat a griddle pan till it's smoking hot. Add the lamb, Cook for 3 mins on each side till seared on the outside but still pink in the middle. Cook for 4 mins for medium and 5 mins each side for well done.
7.
Stir the couscous with a fork to fluff up the grains. Serve the steaks with the couscous and carrot salad.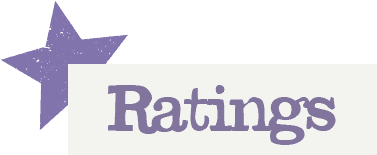 You'll need to log in to leave a rating & comment