Miso Soup with Tofu & Shiitake Mushrooms
2 people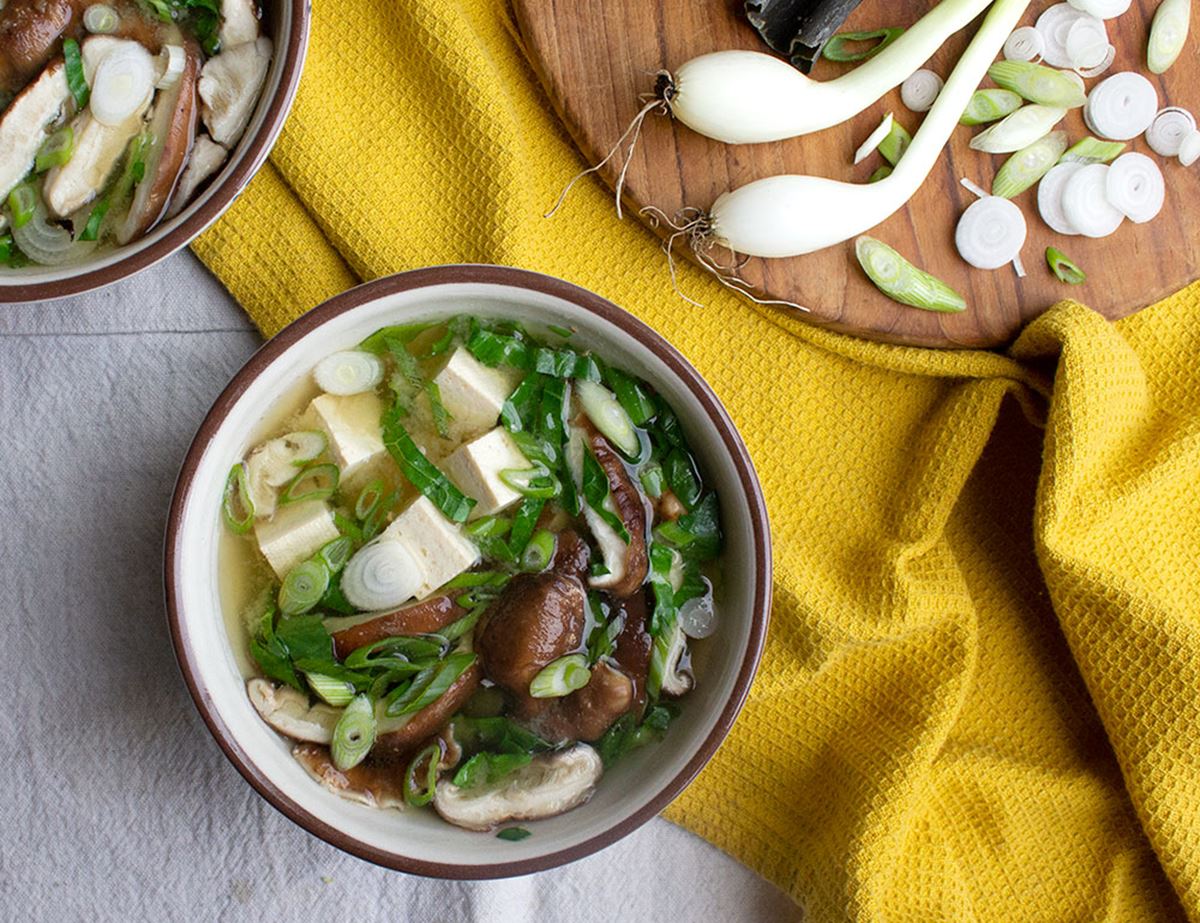 Make your own dashi stock with dried kelp and dried shiitake mushrooms and you have the base for a rich, savoury broth flavoured with white miso paste and ginger. Creamy chunks of tofu, tender spring greens and spring onions add flavour and bite, making this a satisfying soup.
Ingredients
1-2 large pieces of dried kelp
20g dried shiitake mushrooms
300g medium tofu
4 spring onions
100g fresh shiitake mushrooms
100g summer greens
1cm-thick slice of ginger
3 tbsp white miso paste
Prep: 10 mins + soaking | Cook: 30 mins

Method
1.
Start by making your dashi stock. Pop the pieces of dried kelp into a large pan and add a handful of dried shiitake mushrooms. Pour over 1 ltr cold water and stir well. Set aside for 4-8 hrs to soak. Once soaked, pop the pan onto a medium-low heat and slowly warm to a simmer. Remove the pan from the heat just before it reaches boiling point, then strain the liquid through a fine sieve or muslin cloth into a separate pan. The strained liquid is your dashi stock.
2.
Unwrap the tofu and slice it into small, bite-sized squares. Trim the roots and any ragged greens from the spring onions. Finely slice the spring onions. Trim the stalks from the shiitake mushrooms. Thinly slice the mushrooms. Trim any thick stalks away from the summer greens. Thinly slice the leaves. Peel and finely grate the ginger.
3.
Gently warm the dashi. Spoon 3 tbsp miso into a bowl, and carefully pour in 3-4 tbsp of the warm dash. Use a fork to whisk the miso and dashi together, then pour the mixture back into the dashi in the pan. Stir well to fully combine.
4.
Add the tofu, ginger and mushrooms to the pan and bring the soup to a very gentle simmer. Add the sliced greens. Cook for 3-4 mins, till the greens are tender. Stir in the spring onions.
5.
Divide the soup into small bowls and serve.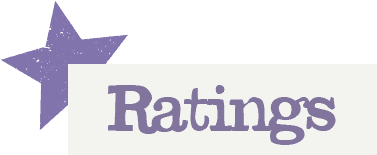 You'll need to log in to leave a rating & comment