Mexican Huevos Divorciados
2 people
Spanish for Divorced Eggs, this is one easy and fun to make dish of two very different salsas. They belie their name of course, as it all marries beautifully for a top notch supper.
Ingredients
1 red onion
2 garlic cloves
2 chillies
400g chopped tomatoes
2 shallots
1 apple
½ cucumber
1 lime
4 white tortillas
4 eggs
100g feta
Sea salt
1½ tbsp olive oil
Freshly ground pepper

Method
1.
Make the red salsa: peel and finely chop the onion. Peel and grate or crush the garlic. Halve one chilli. Flick out the seeds (or leave them in for extra heat) and finely chop it.
2.
Warm ½ tbsp oil in a pan over a low-medium heat. Fry the onion for 5 mins till glossy. Stir in the garlic and chilli. Fry for 1 min. Add the chopped tomatoes. Pop on the lid. Simmer over a lowish heat for 15 mins. Taste and season.
3.
While the tomatoes simmer, make the green salsa: peel and finely chop the shallots. Halve the other chilli. Flick out the seeds for less heat. Finely chop it. Quarter and core the apple. Finely chop or grate it. Dice the half-cucumber. Grate the zest from the lime. Juice it. Mix everything together in a bowl. Taste and season.
4.
Put your oven to its lowest setting. Warm a dry frying pan over a medium heat. Toast a tortilla in the pan for 1-2 mins, flipping once or twice, till the tortilla is browned. Slide onto a plate. Keep warm in the bottom of the oven. Repeat with 3 more tortillas.
5.
Divide the tortillas between a couple of warm plates. Top 2 of the tortillas with the warm red salsa, and 2 with the cold green salsa. Set aside while you cook the eggs.
6.
Warm 1 tbsp oil in the frying pan. Crack in 2 or 4 of the eggs (depending on how big your pan is). Pop on a lid. Cook over a medium heat for 2-3 mins till the yolks are set to your liking.
7.
Slide the eggs onto the tortillas. Cook the other 2 eggs if you need to. Crumble 100g of feta over the top to serve.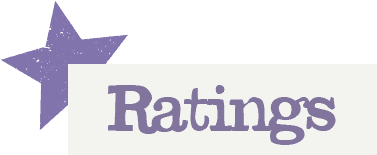 You'll need to log in to leave a rating & comment