Lentil & Veggie Cottage Pie
4 people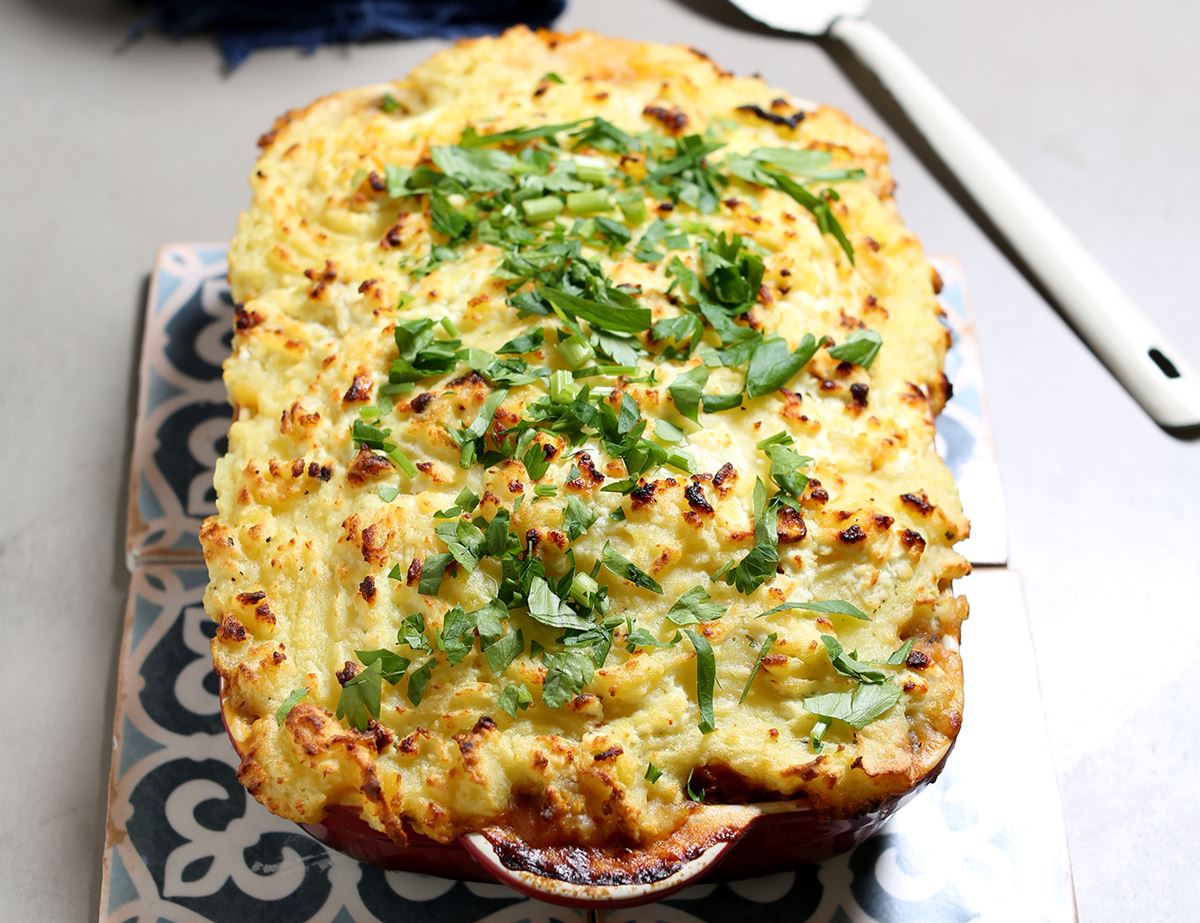 Our veggie version of a rustic classic tops a chunky lentil and veg filling with a rich, velvety mash folded with creamy soft sheep's cheese, then bakes it till bubbling for a hearty winter dinner.
Ingredients
1kg potatoes
Sea salt
2 leeks
2 carrots
2 celery sticks
400g chestnut mushrooms
330ml cherry tomato passata
A handful of flat leaf parsley
150g dried red lentils
40g tomato sauce
500ml boiling water
2 tbsp olive oil
Freshly ground pepper
200g soft sheep's cheese
Prep: 20 mins | Cook: 50-55 mins

Method
1.
Prepare the potatoes: Fill and boil your kettle. Peel the potatoes and roughly chop them. Pop them in a large pan and cover with hot water from the kettle. Add a pinch of salt, cover, set on a high heat and bring to the boil. When the water is boiling, turn the heat down and simmer for 15-20 mins till the potatoes are tender – a skewer will go through them easily.
2.
Make the filling: While the potatoes simmer, trim the roots and top 3cm off the leeks, then halve them and rinse out any grit. Finely slice the leeks. Trim and finely chop the carrots (no need to peel them). Trim the dry ends off the celery sticks, then finely slice them.
3.
Put a large frying pan or shallow casserole dish on a medium heat and add 1 tbsp olive oil and the veg. Add a pinch of salt and pepper and pop on a lid. Gently fry, stirring occasionally, for 8 mins till the veg look glossy and are starting to soften. No lid? Use a baking tray instead.
4.
While the veg fry, rinse the mushrooms and tear them into small pieces. Roughly chop the parsley leaves and stalks.
5.
Stir the mushrooms and half the parsley into the veg. Pop the lid back on. Fry for 5 mins, stirring occasionally, till the mushrooms look juicy. Fill and boil your kettle again.
6.
Stir the lentils into the veg. Add the tomato sauce and passata. Stir in 500ml boiling water. Cover, bring the to a boil then turn the heat down and simmer for 10-15 mins, stirring now and then, till the sauce has thickened and the lentils are tender.
7.
Make the topping: Meanwhile, check the potatoes. If they're cooked, drain them and steam dry in the colander for a few mins. Tip them back into the pan, add 1 tbsp olive oil and a pinch of salt and pepper. Mash till smooth, add the sheep's cheese and mash to combine.
8.
Bake the pie: Taste the veg and lentils and add a pinch more salt or pepper if needed. If your pan is ovenproof, spoon the mash over the top. If not, transfer to an ovenproof dish. Slide the dish into the oven and bake for 20-25 mins till golden brown and bubbling. Serve the pie in warm bowls, garnished with the last of the chopped parsley.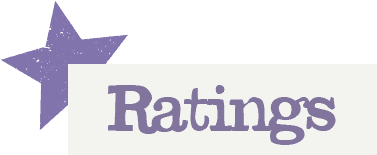 You'll need to log in to leave a rating & comment