Kiss of the Blarney
4 people
Sometimes leftovers from a grand roast inspire something just as brilliant, like this awesome salad. It's an ace dish to tuck into on St Patrick's Day.
Ingredients
1 bulb of garlic
4 potatoes (or 4 handfuls of leftover roast potatoes)
A few glosses of olive oil
Sea salt and freshly ground pepper
2 tsp finely chopped rosemary leaves
1 tbsp cider vinegar
200g crème fraîche
1 lemon, juice and zest
100g lamb's lettuce, winter purslane or any delicate leafy green
8 slices of leftover roast lamb*
*No leftover lamb? Thread 400g diced lamb leg steak onto skewers. Season with salt, pepper, crushed garlic and finely chopped rosemary. Grill at 220°C/Gas 7 for 5-7 mins on each side. Lay the skewers on the salad in place of the sliced roast.

Method
1.
Preheat your oven to 200°C/Gas 6. Cut a slice off the top (the pointy end) of your garlic bulb, so you're just revealing the cloves. Place in a little ramekin, cut side down. Roast for 20 mins or till the cloves are squeezably soft.
2.
Peel your spuds. Dice into 2-3 cm bits. Get a large frying pan hot. Add a good gloss of oil. Tumble your spuds in. Season well. Sizzle till golden all over. Shake the pan often.
3.
Pop a lid on your spud pan. Sizzle a little longer, over medium-low heat, till cooked through.
4.
Uncover. Crank the heat to high. Swirl in 1 tsp rosemary and 1 tbsp vinegar. Cook a mo. Taste. Tweak seasoning. Remove from heat. Set aside.
5.
When your garlic is squishy, squeeze the cloves out (all of them) into a food processor or blender. Purée with the crème fraîche, remaining rosemary, lemon zest, 1 tbsp olive oil and a good bit of salt and pepper. Whizz till smooth. Taste. Adjust seasoning.
6.
Rinse your lettuce. Arrange on plates or a platter. Spritz with a little lemon juice. Gloss with a little oil. Tuck your spuds amongst the leaves. Shred your lamb. Add it to the mix. Dollop the dressing over. Finish with a little more lemon zest and pepper.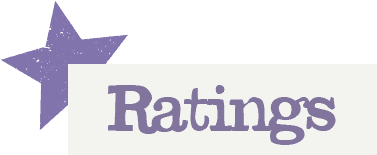 You'll need to log in to leave a rating & comment