Japanese-Style Parsnips & Carrot Stir-Fry
2-4 people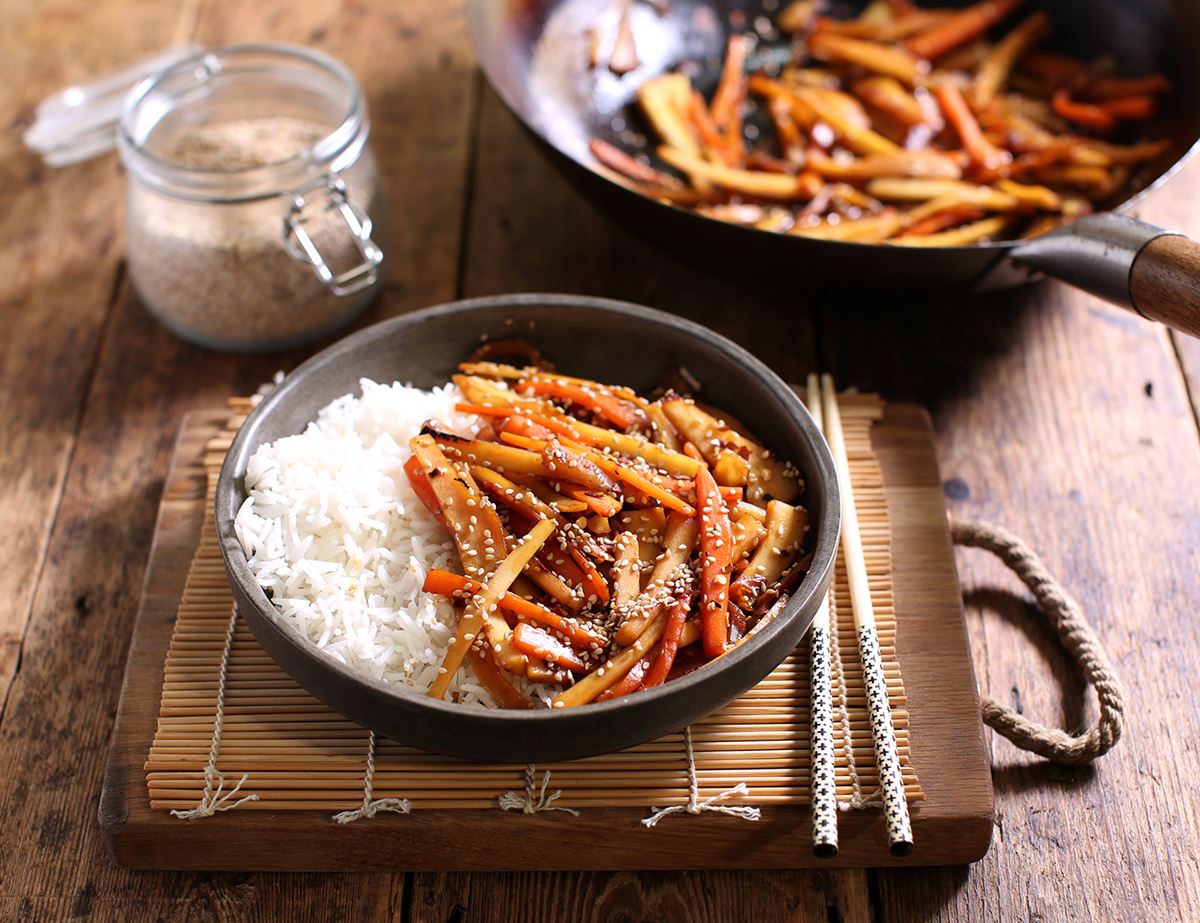 In Japan kinpira is a cooking technique that translates as 'double cooking', usually sautéing and then simmering. The most popular dish is kinpira gobo, which features burdock root and carrots. We've come up with a British twist on this dish, swapping in winter favourite, parsnips. They're caramelised in a hot wok with carrots, then simmered in a delicately flavoured broth. Great as a side dish or as a meal with fluffy steamed rice.
Ingredients
400g parsnips
200g carrots
1 tbsp brown rice vinegar or mirin
1 tbsp dry sherry or sake
1 tbsp sugar
3 tbsp tamari
1 tbsp toasted sesame oil
1 tbsp toasted sesame seeds
A pinch of crushed chillies
Steamed rice, to serve (optional)
Prep: 10 mins | Cook: 15 mins

Method
1.
Trim and peel the parsnips and carrots, then slice them into batons about as long as a little finger and roughly ½cm thick. Measure out 75ml cold water into a bowl, then add 1 tbsp each rice vinegar or mirin, dry sherry or sake, and caster sugar and 3 tbsp tamari. Stir to mix, and set to one side.
2.
Put a wok or deep frying pan on a medium-high heat. Add 1 tbsp oil and the parsnip and carrots. Stir fry for 5 mins, till the veg start to soften and pick up a little colour.
3.
Pour in the vinegar and tamari mixture and stir. Turn the heat down and simmer for 5 mins till most of the liquid has evaporated and the veg are tender.
4.
Drizzle over 1 tbsp toasted sesame oil and scatter over 1 tbsp toasted sesame seeds. Toss to mix then serve, topped with a pinch of dried chilli flakes. This stir-fry can be served by itself with rice, or alongside grilled meats or tofu dishes, with rice and miso soup.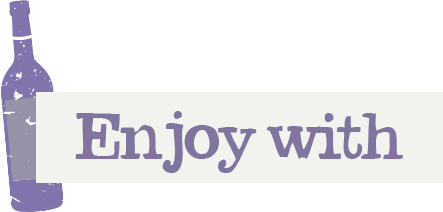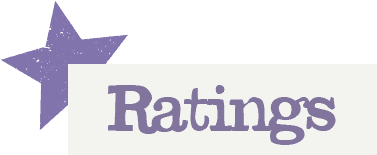 You'll need to log in to leave a rating & comment