Honey Ginger Gooseberry Chops
2- people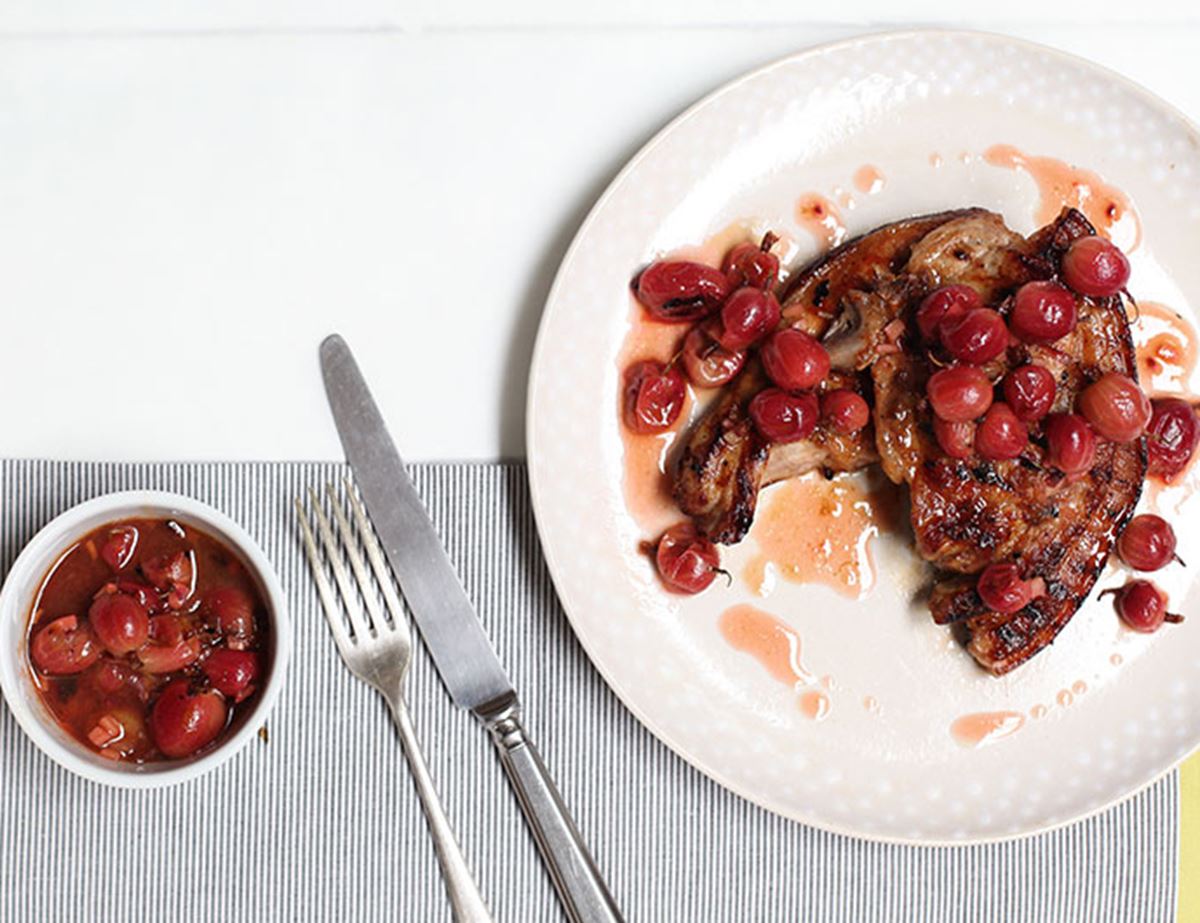 Summer in a sizzle with these honey and ginger glazed chops and our gorgeous English gooseberries.
Ingredients
2 pork chops
Sea salt and freshly ground pepper
A little gloss of oil or knob or two of butter
2 large handfuls gooseberries
2 tbsp honey
1 tbsp finely chopped or grated ginger
1 tbsp red wine or cider vinegar (balsamic will also do)
BBQ Chops Fancy cooking your chops on the BBQ instead? Grill on both sides till nicely coloured, as above. Then wrap in a foil parcel with the gooseberries, honey, vinegar and ginger mounded and drizzled on top. Seal. Cook for a further 15 mins on the grill, or till the chops are cooked through and the gooseberries are deliciously saucy.

Method
1.
Preheat your oven to 200°C/Gas 6.
2.
Pierce your chops all over with a fork to help tenderise them. Dust with a sprinkle of ground pepper (hold off on the salt, adding it too soon draws out the moisture).
3.
Get a large frying pan hot. Add a gloss of oil or butter. Press your chops in the pan. Cook till nicely coloured on each side.
4.
Place your chops in the preheated oven for 15 mins.
5.
Get a pan on the hob. Reuse your chop pan if you transferred the meat to a different dish. Add the gooseberries and 2-3 tbsp of water. Cook over medium-high heat till the gooseberries soften and release their juices.
6.
Swirl in 1 tbsp of the honey and half the ginger. Let it gloss the fruit. Stir in the vinegar, little by little, tasting as you go. Add just enough to give the sauce a sweet and sour tang.
7.
When your chops are done, gloss with the remaining honey. Scatter the remaining ginger over, along with a good pinch of sea salt.
8.
Pop your chops on a plate. Drizzle any fat from the chops in with your gooseberries, if you like. Mound the sauce on top. Irresistible with our Sizzled Fennel Steaks and a simple watercress salad on the side.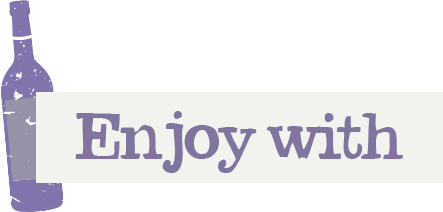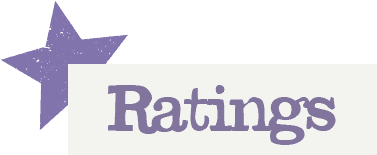 You'll need to log in to leave a rating & comment