Fast Frying Pan Pizza
1-2 people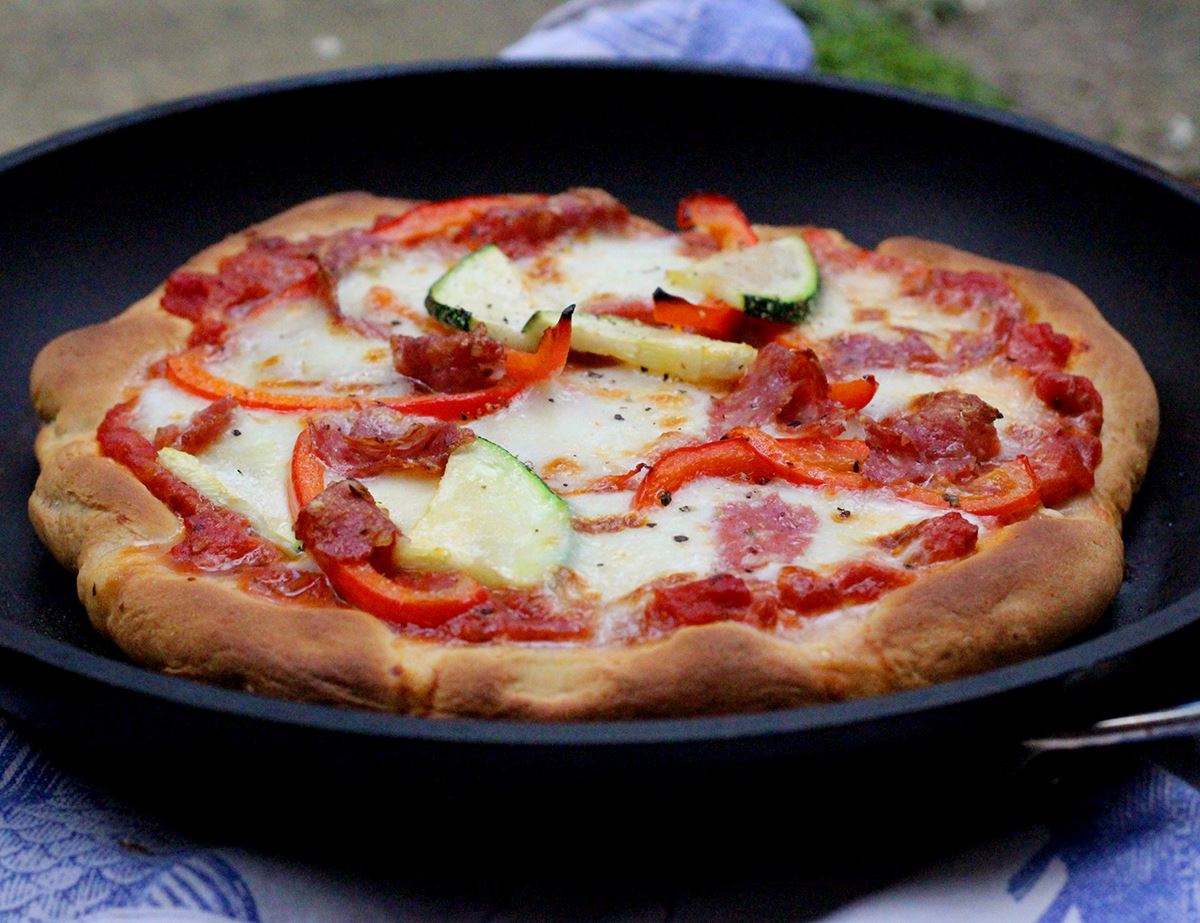 This speedy pizza uses no-rise pizza dough for its base. The dough is made with self-raising flour, a bit like a giant savoury scone, making it quicker than waiting for yeast dough to rise. Pick your own toppings, cook the base in a frying pan then grill till the cheese is melted, golden and bubbling.
Ingredients
TOMATO SAUCE:
½ onion
1 tbsp olive oil
Sea salt
Freshly ground pepper
1 garlic clove
½ tsp dried oregano
A pinch of sugar
400g chopped tomatoes
TOPPINGS:
A handful of tender veg, such as courgettes, red peppers and mushrooms
A few slices of salami or ham
50-60g mozzarella, drained
DOUGH:
200g self-raising flour, plus extra for dusting
Sea salt
1 tbsp olive oil
4-5 tbsp warm water
Prep: 15 mins | Cook: 30 mins

Method
1.
Start by making the sauce. Peel and finely chop half an onion. Place a medium pan on a medium-low heat and add 1 tbsp olive oil and the onion. Season with a pinch of salt and pepper and fry, stirring often, for 5-8 mins till glossy and a little golden. Don't let it brown too quickly – if it does, turn the heat down and add 1-2 tbsp water.
2.
While the onion fries, peel and grate or crush the garlic. When the onion is glossy, add the garlic with ½ tsp dried oregano and a small pinch of sugar and cook, stirring, for 1 min. Tip in the tin chopped tomatoes. Stir well to mix, pop a lid on the pan, turn up the heat and bring up to a simmer. When it starts to bubble, turn the heat down a little and simmer for 10-15 mins, stirring occasionally, till the sauce has thickened. Take off the heat and set aside.
3.
While the sauce simmers, prepare any toppings you want to add to the pizza. Because it's going to be flashed under the grill, it's best to stick to tender veg, like courgettes, red peppers or mushrooms. Finely slice any veg you want to use – you'll need half a handful of veg. If you'd like to add salami, tear 2-3 slices into smaller pieces. Tear the mozzarella into small pieces.
4.
Make the dough: sift the flour into a large mixing bowl. Add a pinch of salt, 1 tbsp olive oil and 3 tbsp warm water (hand-hot is good). Use your hand or a fork to stir the dough, oil and water together to make a soft dough. If it's too dry, add a little more water.
5.
Turn the dough out onto a lightly floured surface and knead it into a round. Roll out to make a circle big enough to fit your frying pan – around 20cm should be about right.
6.
Preheat your grill to high. Warm a frying pan on a high heat for 2 mins till it's very hot. Lay the dough in the frying pan (no need to add oil) and cook for 3-4 mins, carefully lifting the edge of the base up with a palette knife or spatula to check if it's browning. When the dough is pale golden brown and a little crisp, use the palette knife or spatula to flip the dough over (alternatively, place a large plate over the frying pan and turn the pan upside down to tip out the dough circle. Slide the dough back into the frying pan, uncooked side down). Fry for 4-5 mins till browned underneath, then take the pan off the heat.
7.
Spoon the pizza sauce over the base. Top with your choice of veg and meat, if using. Dot over the mozzarella. Drizzle over a little extra olive oil, then slide under the grill for 5-6 mins till the cheese is bubbling and melted and any veg are lightly charred.
8.
Slide the pizza out onto a board, slice and serve.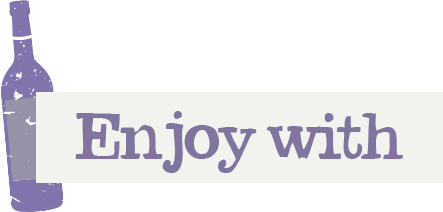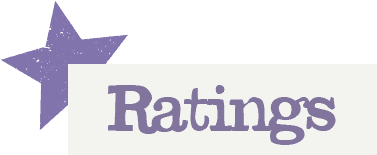 You'll need to log in to leave a rating & comment