Cod Cheeks with Caper & Lemon Butter
2 people
Cod cheeks are nuggets of fishy deliciousness. They have a firm texture that stands up well to being fried, especially if you add a tangy caper and lemon butter to the pan. Serve them with nutty new potatoes, garlicky roast tomatoes and a handful of lamb's lettuce for a fabulous fish supper.
Ingredients
3 vine tomatoes
1 garlic clove
500g new potatoes
50g butter, softened
A handful of flat leaf parsley
1 lemon
1 tbsp capers
290g cod cheeks
50g lamb's lettuce
Prep: 20 mins | Cook: 40 mins

Method
1.
Warm your oven to 180°C/Fan 160°C/Gas 4. Line a large baking tray with greaseproof paper. Slice the tomatoes into 2cm-thick slices and arrange them on the baking tray. Peel and finely chop the garlic clove. Sprinkle the chopped garlic over the tomatoes and add a pinch of salt and pepper. Drizzle with a little olive oil. Slide the tomatoes into the oven and roast for 35-40 mins.
2.
Meanwhile, scrub the new potatoes and cut any larger ones into bite-sized chunks. Tumble the new potatoes into a pan and cover with cold water. Add a pinch of salt and pop the pan onto the hob. Cover with a lid, bring to the boil, then simmer the potatoes for 10-15 mins, till tender.
3.
Scoop half of the softened butter into a small bowl. Finely chop the parsley and add it to the bowl. Grate in the lemon zest and squeeze in half of the juice. Add 1 tbsp capers and a little salt and pepper and stir together. This is your caper and lemon butter.
4.
Pour a splash of olive oil into a frying pan and warm to a medium heat. When the pan is hot, add the cod cheeks. Fry the cod cheeks for 5 mins, turning once, till golden. After 5 mins, scoop the caper and lemon butter into the pan. Fry the cod cheeks and butter together for 1 min, spooning the melted butter over the fish. Take off the heat and transfer the cod cheeks to 2 warm serving plates, and drizzle over the buttery juices from the pan.
5.
When the potatoes have cooked, drain well. Tip the potatoes back into the pan and add the remaining butter. Sprinkle with salt and pepper and toss together till coated.
6.
Divide the potatoes between the plates, and add the roasted tomatoes. Add a handful of lamb's lettuce to each plate and serve straight away.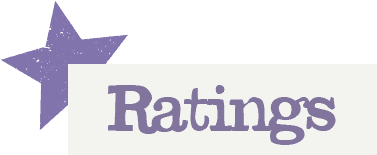 You'll need to log in to leave a rating & comment