Chinese Cherry Salad
2 people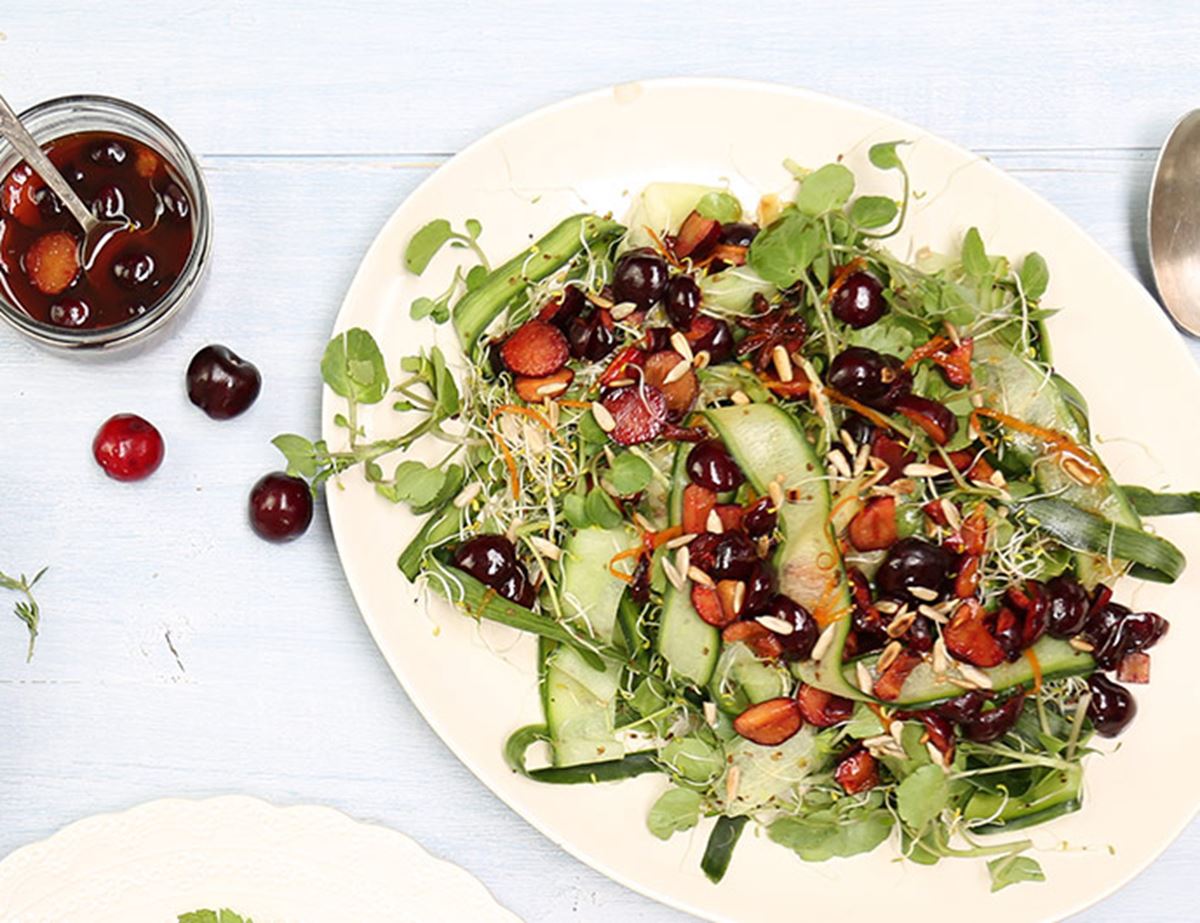 Cherries, tamari and honey make for a wickedly delicious salad dressing. You'll love this so much you'll wish cherries were in season all year round.
Ingredients
1 orange
1 tbsp agave syrup or honey
1 tbsp tamari
2 star anise or cloves
250g cherries
A large handful of watercress
1 cucumber
100g alfalfa sprouts
2 tbsp sunflower seeds

Method
1.
Zest your orange. Mix the zest in a saucepan with 4 tbsp orange juice, 1 tbsp honey, 1 tbsp tamari and 2 star anise or cloves. Simmer gently for 5 mins while you pit your cherries.
2.
Add the cherries to the simmering dressing. Take off the heat and pluck out the star anise or cloves.
3.
Mix the watercress and alfalfa sprouts together. Peel the cucumber into long, thin ribbons with a veg peeler.
4.
Add the peeled ribbons to the salad. Thinly slice the rest of the cucumber - the contrast of ribbons to the soft, juicy centre is really lovely.
5.
Drizzle the cherry dressing over your salad. Gently mix through. Set a frying pan over a high heat. Add your sunflower seeds and toast till just golden. Scatter over the top and serve.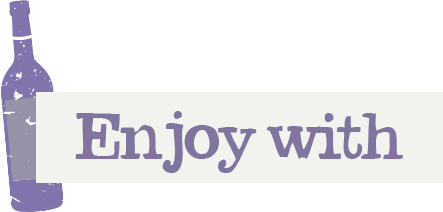 (£1.50 per 100g)

Variety and colour will vary depending on the season.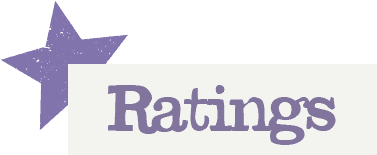 You'll need to log in to leave a rating & comment