Chicken, Leek & Mushroom Crumble
2 people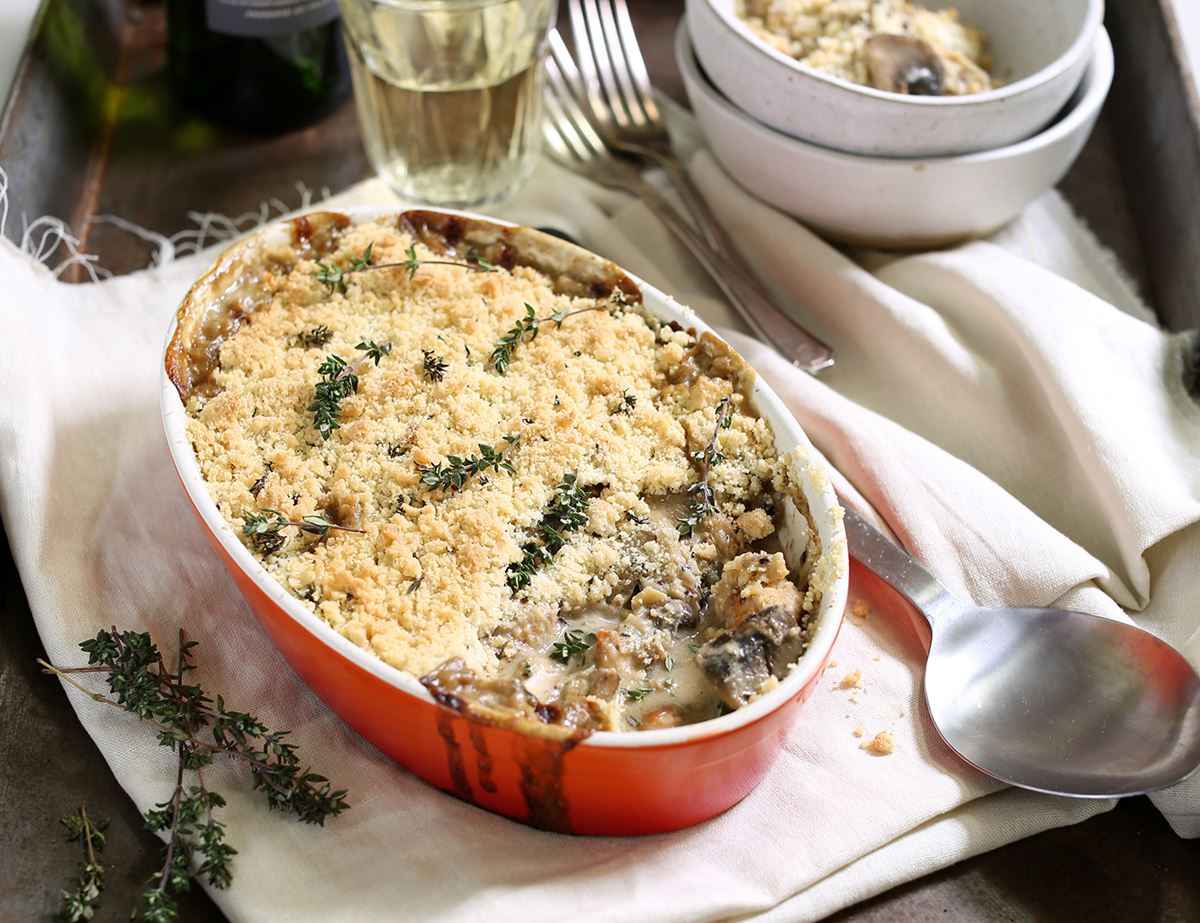 We've taken our favourite pie filling, chicken and leek, and turned it into a savoury crumble bubbling with a creamy, thyme-scented sauce, chunks of meaty mushrooms, sweet leeks, and golden organic chicken.
Ingredients
250g chicken breast mini fillets
1 leek
200g Portobello mushrooms
1 garlic clove
A handful of thyme, leaves only
150g plain flour
½-1 tbsp horseradish mustard
500ml full cream milk
45g cold butter
1 tbsp olive oil
Sea salt
Freshly ground pepper

Method
1.
Preheat your oven to 180°C/Fan 160°C/Gas 4. Place a medium pan on a medium-high heat for 1 min, then add ½ tbsp olive oil and the chicken breast mini fillets. Fry for 6-8 mins, turning once, till browned on both sides. Lift out of the pan and set aside on a plate.
2.
While the chicken fries, trim the roots and top 3cm off the top of the leek, then halve it and rinse out any grit. Finely slice the leek. Tear the portobello mushrooms into bite-sized pieces.
3.
Add ½ tbsp oil to the pan, turn the heat down to medium and add the leek and mushrooms. Season with a pinch of salt and pepper. Fry for 5 mins, stirring often, till the leek has started to brown and soften and the mushrooms look juicy.
4.
Meanwhile, peel and finely chop or crush the garlic. Pick the thyme leaves off the woody stems. Add half the thyme leaves, the garlic and ½-1 tbsp horseradish mustard (it's hot, so for a milder dish use less mustard) to the veg. Stir to mix.
5.
Stir in 2 level tbsp of flour. Cook, stirring, for 2 mins. Add a small splash of the milk – around 50-75ml. Cook, stirring, till the milk is smoothly combined with the veg and flour. Repeat till you have used up all the milk and have a smooth sauce. Turn the heat up and bring to the boil, then turn the heat down a little and simmer for 8-10 mins, stirring occasionally, till the sauce has thickened slightly.
6.
While the sauce simmers, tip the remaining flour into a bowl and season with a pinch of salt and pepper. Chop in the cold butter and rub it in with your finger tips to make a sandy textured crumble. Stir in a pinch of the thyme leaves, keeping a few back for garnishing.
7.
Roughly chop the chicken, then arrange it in a medium-sized ovenproof dish. Try the sauce and season to taste. Pour over the chicken. Sprinkle the crumble mixture over the top and then slide the dish into the oven. Bake for 25-30 mins till golden brown and bubbling. Serve garnished with the last of the thyme leaves.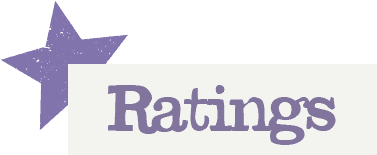 You'll need to log in to leave a rating & comment
Tasty kitchen
Not to my taste. Watery, too many leeks- looks great! I am sure others will disagree.