Chicken Kievs
2 people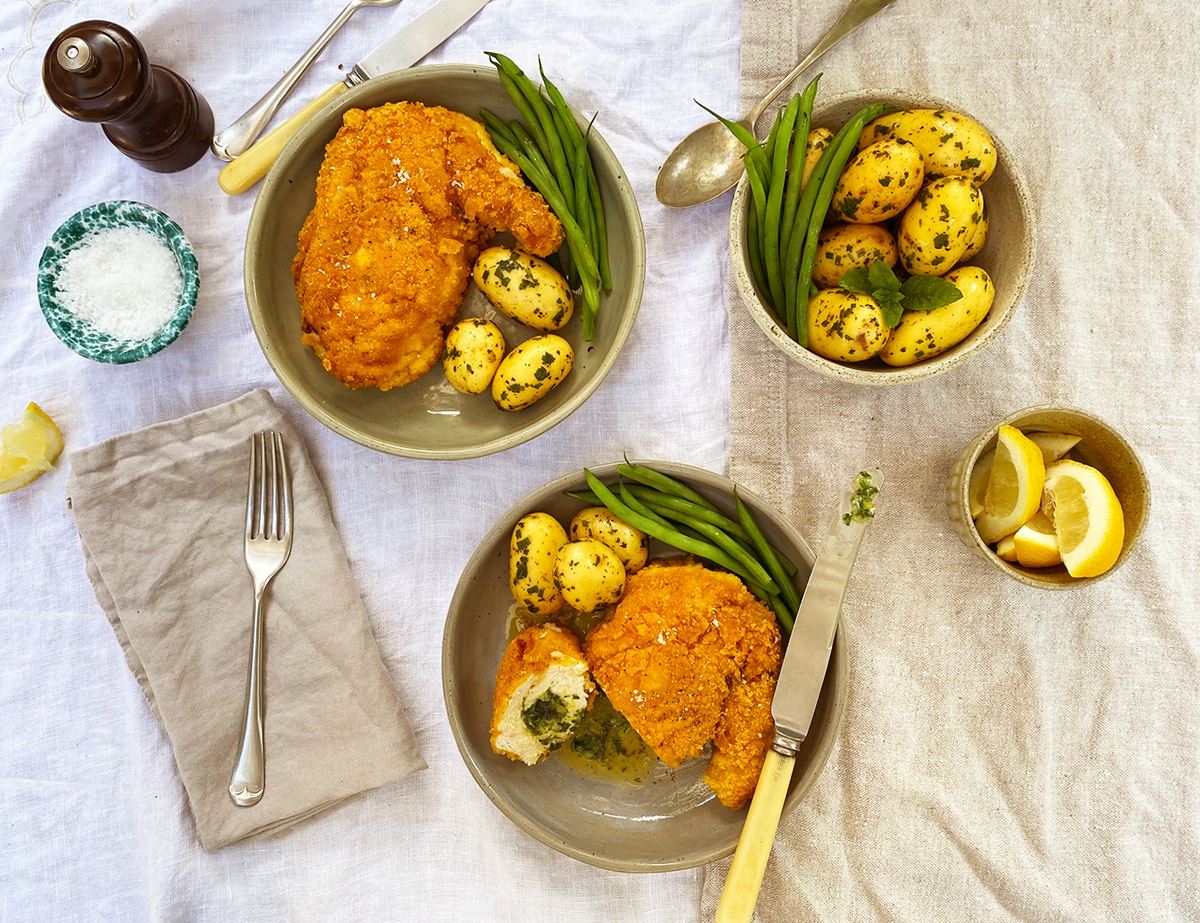 A retro dinner classic, these chicken kievs are made with organic chicken supremes stuffed with a herby lemon and garlic butter, then rolled in a crunchy crumb coating and fried till golden on the outside and soft and juicy on the inside. Serve them with your favourite spuds or steamed rice and tender green veg.
Ingredients
60g room-temperature, salted butter
2 large garlic cloves
1 lemon
A small handful of flat leaf parsley, leaves only
2 chicken supremes
2 tbsp plain flour
2 eggs, beaten
150g cornflakes or panko breadcrumbs
Prep: 20 mins + chilling | Cook: 15 mins

Method
1.
Make sure the butter is at room temperature. Peel and finely grate or crush the garlic cloves and scoop them into a medium-sized bowl. Finely grate in the zest from the lemon. Finely chop the parsley leaves and add to the bowl. Add the softened butter with a generous pinch of salt and pepper. Mash together till combined. Shape the butter into two fat sausage shapes, cover and pop into the fridge to harden completely.
2.
Remove the chicken supremes from the fridge and weigh each one, taking a note of their weight for later. Carefully pull the skin away from the breasts and cut it off, then discard it. A little left on the bone is fine – it will crisp up when fried.
3.
Using a sharp knife, cut a pocket in the side of the breasts, taking care not to cut all the way through or make any holes. Remove the butter from the fridge and carefully pop a butter portion into each pocket. Press the edges together. Wrap each supreme up tightly in beeswax paper and pop into the freezer for 1 hr, or fridge for 4 hrs. Don't leave them in the freezer for more than an hour, but if you accidentally do then completely defrost them in the fridge before cooking if they are left for longer than 1 hour.
4.
When ready to cook, tip the flour onto a large plate and season generously with salt and pepper. Crack the eggs onto a separate plate and season. If using cornflakes, whizz them in a blender till they have a coarse, breadcrumb textue. Alternatively, put them in a freezer bag and bash with a rolling pin. Tip them, or panko breadcrumbs, onto a third plate and season.
5.
Unwrap the chilled chicken supremes. Roll one in the flour and shake off any excess. Roll in the egg to coat completely, shaking off any excess. Roll in the flour then egg one more time. If you see any holes or the incision looks open, glue it shut with a little flour and egg and seal.
6.
Finally, roll in the crushed cornflakes or breadcrumbs to coat well. Repeat with the other supreme.
7.
Place a large frying pan on a medium high heat. Pour in enough rapeseed oil to come 1cm up the side of the pan. Heat till the oil is about 160°C or a cube of bread dropped into the oil turns golden in 2 mins.
8.
When the oil is hot enough, carefully place the chicken kievs in the pan. Cook for 6 mins till golden then gently, turn them over using a pair of tongs. Cook for a further 5 mins till golden and cooked through. If your supremes are 250g each or more, you may need to cook for 1-3 mins longer on each side.
9.
Lift the cooked kievs on to a kitchen paper-lined plate to drain for 1-2 mins. Serve with the lemon cut in to wedges to squeeze over, alongside potatoes and steamed veg.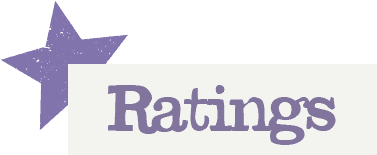 You'll need to log in to leave a rating & comment