Cherry, Mint & Mascarpone Ripple Ice Cream
6-8 people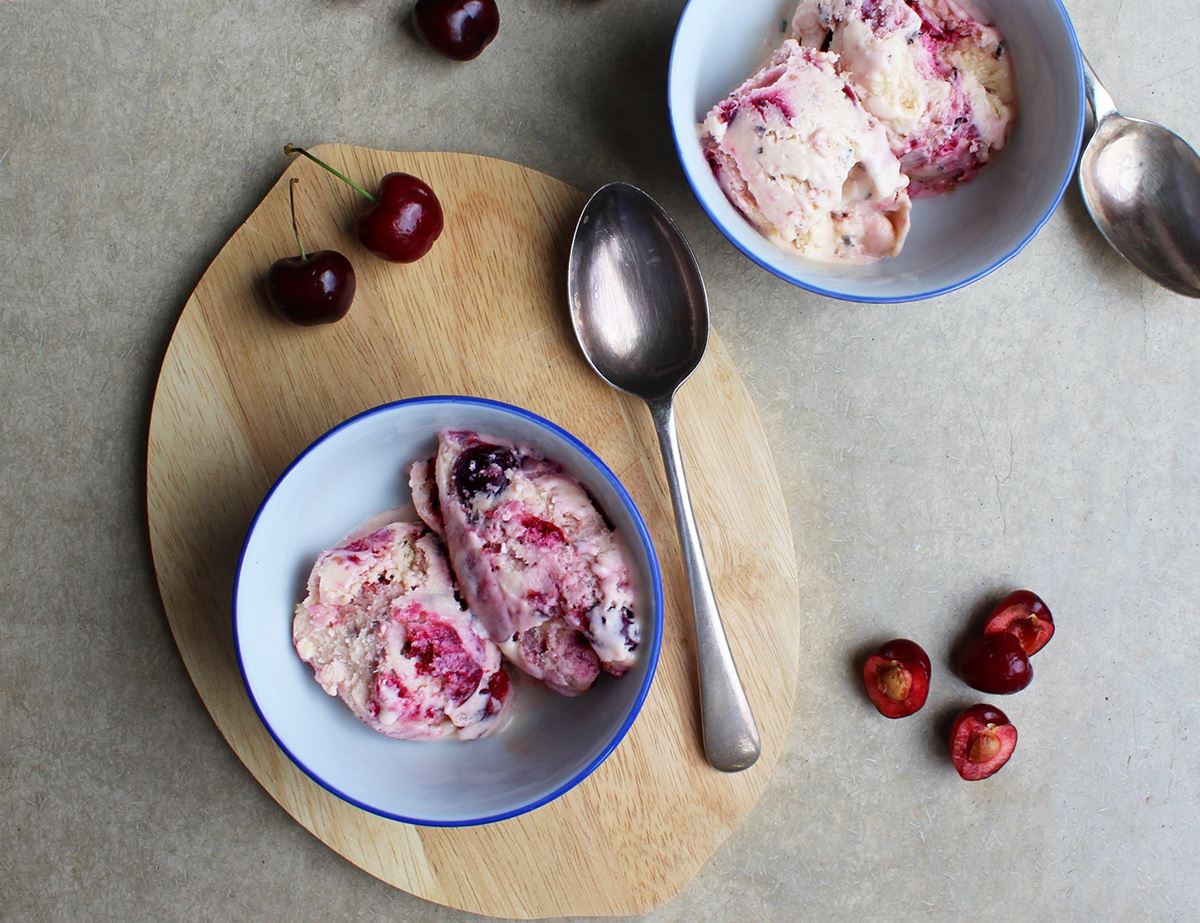 This rich and velvety no-churn mascarpone ice cream is rippled with a sweet mix of juicy seasonal cherries and tingly fresh mint. It's the perfect treat for a sunny summers day in the garden.
Ingredients
400g cherries
250g sugar
A handful of mint, leaves only
2 eggs and 4 egg yolks
350ml double cream
250g mascarpone
Chocolate sauce and ice cream cones, to serve (optional)
Prep: 15 mins + freezing | Cook: 20 mins

Method
1.
Halve the cherries and scoop out the stones. Pop the cherries into a small pan and add 50g sugar and 2 tbsp cold water. Set the pan on a medium heat and simmer for 5 mins, stirring occasionally, till the cherries have softened and the sugar has dissolved. Use a masher or hand-held blender to crush or blend the soft cherries into a rough, chunky mixture. Finely slice the mint leaves and fold them through the cherries, then set the mixture aside to cool.
2.
Half-fill a pan with water and set it on the hob to come to a gentle simmer. Break 2 eggs into a large, heatproof bowl. Add the yolks of the remaining 4 eggs (see our tip for how to store and use the leftover egg whites). Add the remaining 200g sugar. Set the bowl on top of the simmering water, making sure the water doesn't touch the bottom of the bowl. Whisk the eggs and sugar together over the simmering water for 8-10 mins, till the mixture is thick and smooth. Carefully lift the bowl off the pan of water and set it on a heatproof surface. Continue to whisk till the mixture has cooled.
3.
In a separate bowl, whisk together the double cream and mascarpone till combined – the odd lump of mascarpone is fine. When the egg mixture has cooled completely, fold it through the mascarpone cream till just mixed. Tip the mixture into a freezerproof container and ripple through the cherry compote. Freeze for 12 hrs, giving it a gentle stir every couple of hrs to fold the cherries through the ice cream and break up any large ice crystals.
4.
Take the ice cream out of the freezer 10-15 mins before serving, to make sure it's soft enough to scoop. Serve in bowls or in cones. Delicious by itself, or try with a drizzle of chocolate sauce.
5.
An Eggcellent Idea
Your leftover egg whites can be stored in a covered container in the fridge for a couple of days. You can use them to make a light omelette, a batch of fluffy meringues or our gorgeous, Italian-inspired
Tiramisu Pavlovas
.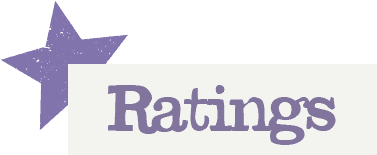 You'll need to log in to leave a rating & comment