Cheesy Potato & Parsnip Tartiflette
2 people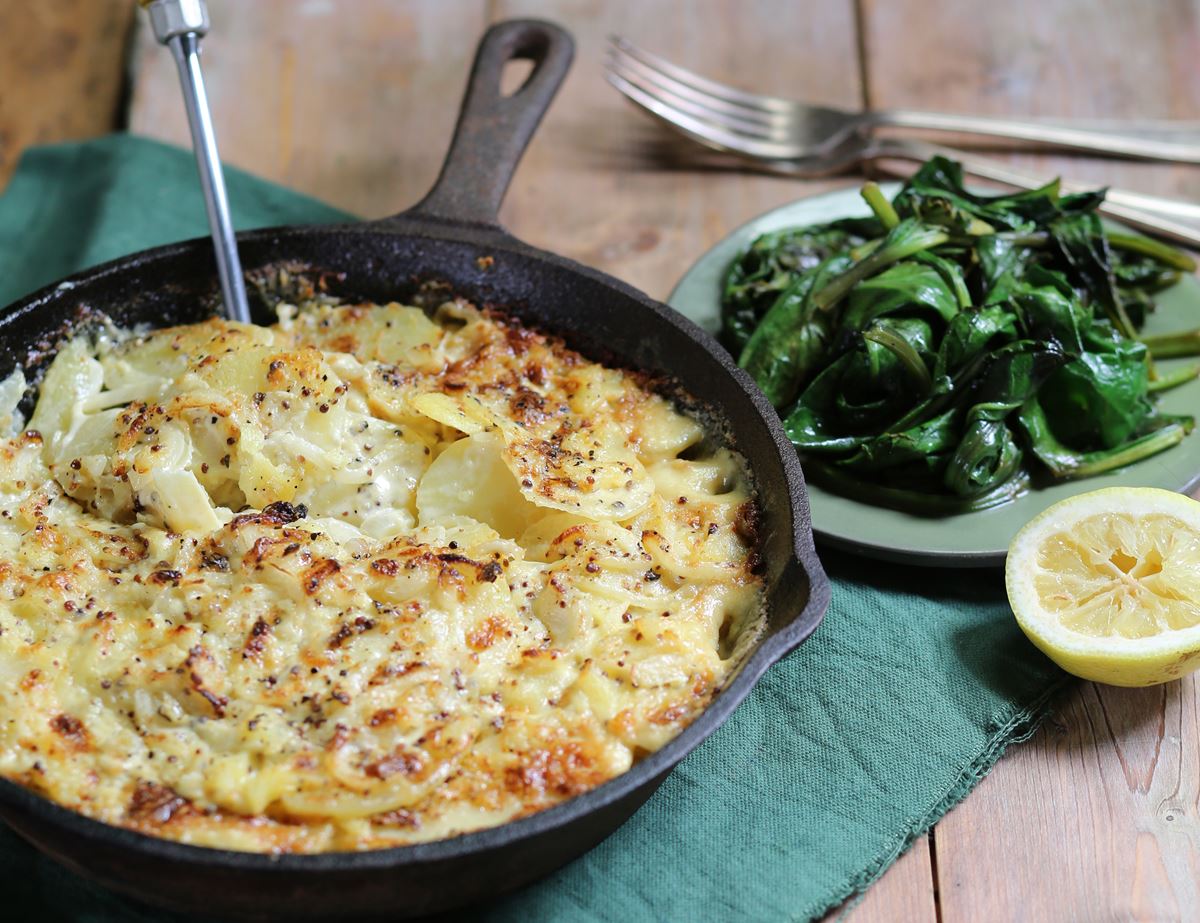 Tartiflette is a French dish that likely takes its name from the Franco-Provençal word for potato. Our version is made with layered slices of potato (of course) and seasonal parsnips, drenched in a rich and creamy cheese sauce and baked till crisp on top, served with garlic and lemon sautéed spinach on the side.
Ingredients
2 onions
2 garlic cloves
400g potatoes
200g parsnips
100g cheddar
227ml double cream
1 tbsp wholegrain mustard
200g baby leaf spinach
1 lemon
Sea salt
2 tbsp olive oil
Freshly ground pepper
Prep: 15 mins | Cook: 40 mins

Method
1.
Preheat your oven to 200°C/Fan 180°C/Gas 6. Fill a large pan with boiling water and sprinkle in a little salt. Return to the boil.
2.
Peel and thinly slice the onions. Peel and crush or finely chop the garlic cloves. Peel the potatoes and the parsnips, and carefully slice as thinly as you can. Grate the cheddar.
3.
Pour 1 tbsp oil into a heavy, ovenproof frying pan (no ovenproof frying pan? See our tip) and bring to a medium heat. Tumble in the onions and half the garlic and sprinkle in a good pinch of salt and pepper. Fry for 5 mins, till starting to soften.
4.
While the onions are cooking, slide the potato and parsnip slices into the pan of boiling water and simmer for 4-5 mins, till tender but still holding their shape. Drain well and rinse under cold water to cool slightly.
5.
Pour the cream into the frying pan and swirl in 1 tbsp mustard and the grated cheddar till everything is melted and well combined into a thick sauce. Add the potato and parsnip slices to the pan and use a spoon to turn them over till evenly coated. Slide the pan into the oven and roast for 30 mins, till bubbling and golden on top.
6.
While the tartiflette cooks, roughly shred the baby leaf spinach leaves. When the tartiflette is nearly ready, pour 1 tbsp oil into a pan and bring to a medium heat. Add the remaining crushed garlic and fry for 1 min. Stir in the spinach and cook for 2-3 mins, stirring occasionally, till wilted. Halve the lemon and squeeze in the juice from one half.
7.
Scoop generous portions of the tartiflette onto a couple of warm plates and serve with the lemon and garlic spinach.
8.
TIP: If you haven't got an ovenproof pan, cook the onions and cream sauce as directed. Combine with the potato and parsnip slices, and then layer snugly into an oven dish, making sure to pour any additional sauce over the top. Slide into the oven and bake for 30 mins.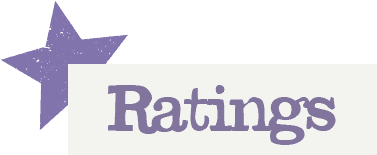 You'll need to log in to leave a rating & comment