Cheesy Broccoli Rarebit with Crushed Roast Potatoes
2 people
Broccoli and cheese are best friends, and here roast broccoli florets get slathered in a rich and tangy cheddar rarebit sauce, before being baked till bubbling and golden. Served with crushed garlic and herb potatoes and a scattering of rocket leaves.
Ingredients
500g potatoes
1 tbsp olive oil
Sea salt
Freshly ground pepper
A handful of thyme, leaves only
A head of broccoli
1 egg
100ml full cream milk
1 tbsp Worcester sauce
1 tsp Dijon mustard
100g cheddar
1 garlic clove
50g rocket

Method
1.
Heat your oven to 200°C/Fan 180°C/Gas 6. Scrub the potatoes and chop them into bite-sized chunks. Scatter into a roasting tin and toss with 1 tbsp oil and a good pinch of salt and pepper. Pick the thyme leaves off their sprigs and sprinkle over the top (you can tear any tender sprigs and add them to the tin without picking off the leaves). Popthe potatoes in the oven and roast for 25 mins.
2.
While the spuds roast, fill a large pan with boiling water and add a pinch of salt. Set on a high heat, cover and return to the boil. Trim the stalk off the broccoli and discard. Slice the broccoli head in half lengthways. Add the halved broccoli to the boiling water, uncovered, and simmer for 5 mins. Drain the broccoli and let it steam dry for 2-3 mins in the colander, then pop in a baking dish, cut-side down.
3.
When the potatoes have cooked for 25 mins, remove them from the oven and turn them over. Peel and grate the garlic, and stir into the potatoes. Slide back into the oven on a lower shelf. Slide the broccoli onto the shelf above the spuds and roast both for 10 mins.
4.
While the broccoli is cooking, make the rarebit sauce. Separate the egg yolk from the white ( you can freeze the white in an airtight tub for making meringues another day). Add the yolk to a small pan. Pour in 50ml milk, 1 tbsp Worcester sauce and 1 tsp Dijon mustard. Grate in the cheddar and sprinkle in a little salt and pepper. Set the pan on a low heat and whisk for 2-3 mins, till the mix comes together to make a smooth sauce.
5.
Remove the broccoli from the oven. Spoon the rarebit sauce evenly over the top of the broccoli. Slide the broccoli back into the oven for a final 8-10 mins, till the sauce is bubbling and golden.
6.
When the potatoes are tender and cooked, remove them from the oven. Spoon 50ml milk over the potatoes. Use a masher to roughly crush the potatoes. Have a taste and add more salt and pepper if needed.
7.
Spoon the crushed potatoes onto warm plates and add the broccoli rarebit. Serve with the rocket leaves on the side.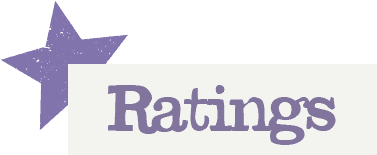 You'll need to log in to leave a rating & comment