BBQ Brisket Baps
6 people
This is melt-in-your-mouth, utterly incredible stuff. Slow-cooked Texas-style in a simple barbecue sauce, shredded up and tucked into a fluffy bread roll.
Ingredients
1kg brisket (unrolled)
6 tbsp Demerara or brown sugar
6 tbsp tomato purée, plus extra if needed
6 tbsp soy sauce
1 garlic clove, finely minced
½ tsp ground cumin
½ tsp paprika
A pinch of chilli powder
A pinch of ground cinnamon
A pinch of ground cloves (optional)

Method
1.
Preheat your oven to 150°C/Gas 3.
2.
Lay your brisket on a double layer of foil large enough to fully wrap around the meat.
3.
Place the remaining ingredients in a saucepan. Simmer and stir till everything melds together and the sugar has dissolved.
4.
Cover the meat in the sauce. Wrap the foil around it all. Set it on a baking tray in the centre of the oven. Cook for 3 ½ hrs. Check and add a splash of water, if needed, halfway through cooking.
5.
Once the meat is fall-apart tender, open the parcel up to expose the top of the meat. Crank the oven up to 220°C/Gas 7. Pop it back in the oven to brown and caramelise a little on the top, about 15 mins.
6.
Let it rest 30 mins. Slice. Pour the sauce into a pan and warm through. Swirl in a little more tomato purée to thicken it, if needed. Taste. Tweak seasoning, adding more soy or spices, as you like.
7.
Drench the sliced meat in the sauce. Bundle into warmed baps. Lovely finished with thinly sliced spring onions (pour boiling water over them to take off their edge) and our instant, homemade pickles (type 'pickles' into our recipe finder online).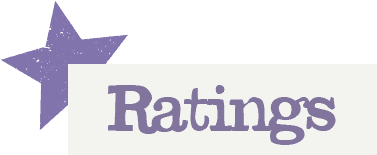 You'll need to log in to leave a rating & comment