Bacon & Egg Naan with Fresh Tomato & Ginger Sauce
2 people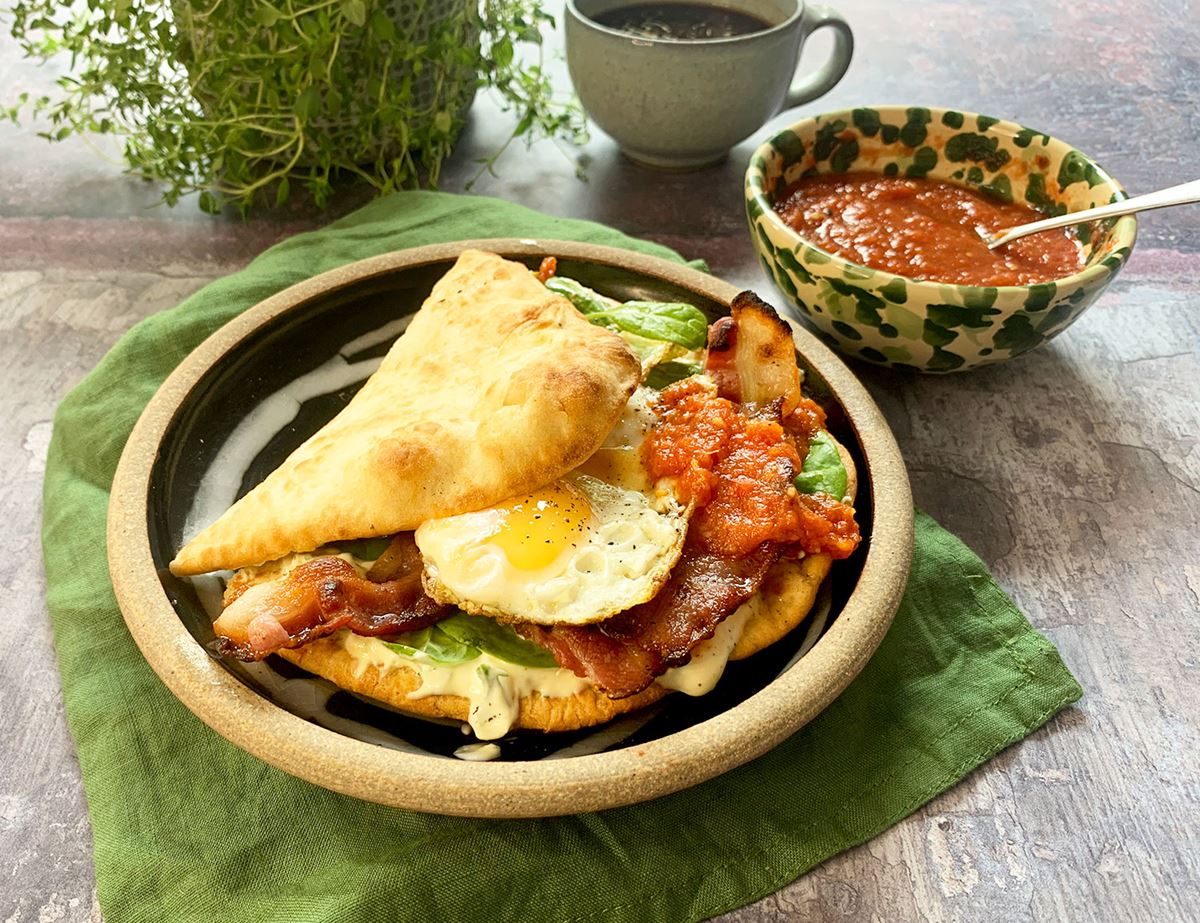 Festival fare meets brilliant brunch in this glorious mash-up of mouthwatering flavours. Top soft, fluffy garlic and coriander naan bread with herby crème fraîche, fresh leaves, crispy bacon and an oozy egg, then finish it all off with a spicy homemade tomato and ginger sauce.
Ingredients
FOR THE FRESH TOMATO & GINGER SAUCE:
2 vine tomatoes
A thumb of ginger
A garlic clove
2 tbsp chilli jam
1 tbsp tamari
FOR THE BACON & EGG NAANS:
2 garlic & coriander naans
A small handful of coriander
2 tbsp crème fraîche
Freshly ground pepper
1 tbsp olive oil
6 rashers smoked streaky bacon
2 eggs
A handful of baby leaf spinach
2-4 tbsp fresh tomato & ginger sauce or (chilli jam)
Prep: 20 mins | Cook: 10 mins

Method
1.
Start by making the fresh tomato and ginger sauce. Roughly chop the tomatoes and pop them into a blender. Peel and slice the ginger and garlic and add them to the blender. Spoon in the chilli jam and tamari. Whizz till smooth. No blender? Finely chop the tomatoes and finely grate the ginger and garlic. Mix together with the chilli jam and tamari. It'll be a slightly chunkier sauce, but just as delicious.
2.
To make the bacon and egg naans, warm your grill to its highest setting. Lay the naans on a baking tray and sprinkle them with a little cold water. Set to one side.
3.
Finely chop the coriander leaves and stalks and pop them into a small bowl. Mix in the crème fraîche and crack in some pepper. Set to one side.
4.
Warm a frying pan on a medium high heat for 1 min. Drizzle in ½ tbsp olive oil then add the bacon. Cook for 4-6 mins, turning once, till crisp.
5.
While the bacon is cooking, slide the naans under the grill for 2 mins, turning them over halfway through. Turn the grill off to keep the naans warm while you finish cooking the bacon and eggs.
6.
Move the bacon to the side of the pan. Drizzle in ½ tbsp olive oil then crack in a couple of eggs. Cook them for 2-4 mins till crispy around the edges and the white is set.
7.
Take the naans out from under the grill. Spread the naans with a little of the coriander crème fraîche then add a handful of spinach. Top with the bacon and egg and drizzle over the tomato and ginger sauce. Fold the naans in half and prepare to get messy.
8.
Keep It Fresh
The fresh tomato and ginger sauce will keep in a sealed container for up to 3 days. It's fantastic for drizzling over curried dal, spread into a sandwich or served as a savoury toast topper.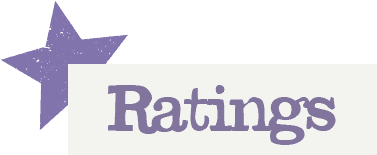 You'll need to log in to leave a rating & comment