Asian Mushroom Burgers with Crispy Shallots
2-4 people
Great big juicy mushrooms are an ace veggie swap for meat, even better when they've lapped up our simple Asian marinade.
Ingredients
4 portobello mushrooms
3 tbsp tamari or soy sauce
1 tbsp honey or agave syrup
A thumb of ginger
½ chilli
1 garlic clove
4 shallots
A gloss of oil for frying
A pinch of sea salt
2-4 burger buns
Accompaniments (see toppings below)
Top of the toppings: Carrot Ribbon Pickles In a saucepan, warm 100ml cider or white wine vinegar with 1 tbsp agave or honey, a few slices of chilli and a star anise (or your favourite spice) for 1 min. Peel your carrots into ribbons. Mix with the spiced vinegar. Chill and marinade in a jam jar or bowl in the fridge for at least 10 mins (or as long as overnight). Drain the ribbons from the vinegar before serving. Ginger & Lime Cashew Mayo A delicious vegan alternative to the classic. Soak 50g cashews overnight. Drain. Pop in a blender or food processor with 50ml water, lime zest and 1 tbsp juice, a good pinch of salt and a 2cm slice of peeled ginger. Blitz till smooth. Chill till ready to serve.

Method
1.
Preheat the oven to 200°C/Fan 180°C/Gas 6.
2.
Put your mushrooms on a baking tray, stalk side up.
3.
Mix the tamari or soy with the agave or honey, 1 tbsp peeled and finely grated ginger, the finely chopped chilli and a peeled and finely chopped garlic clove.
4.
Spoon a dollop of the marinade over each mushroom. Rub it into right into the gills (the frilly bits), and a little on the smooth side, if there's enough.
5.
Roast in the oven for 10 mins or till the mushrooms have shrunk a bit. They should be sticky, dense and a bit coloured round the edges.
6.
While they cook, halve, peel and thinly slice your shallots. Set a large frying pan over high heat. Add a 1cm puddle of oil to the hot pan.
7.
Add the shallots and a pinch of salt. Fry over medium-high heat till golden and crisp. Sandwich the roasted mushrooms and crispy shallots into a bun with your favourite toppings.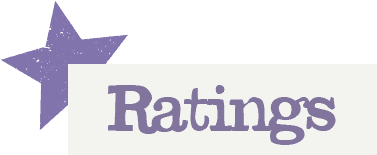 You'll need to log in to leave a rating & comment