Rosemary Hasselback Roasties
6-8 people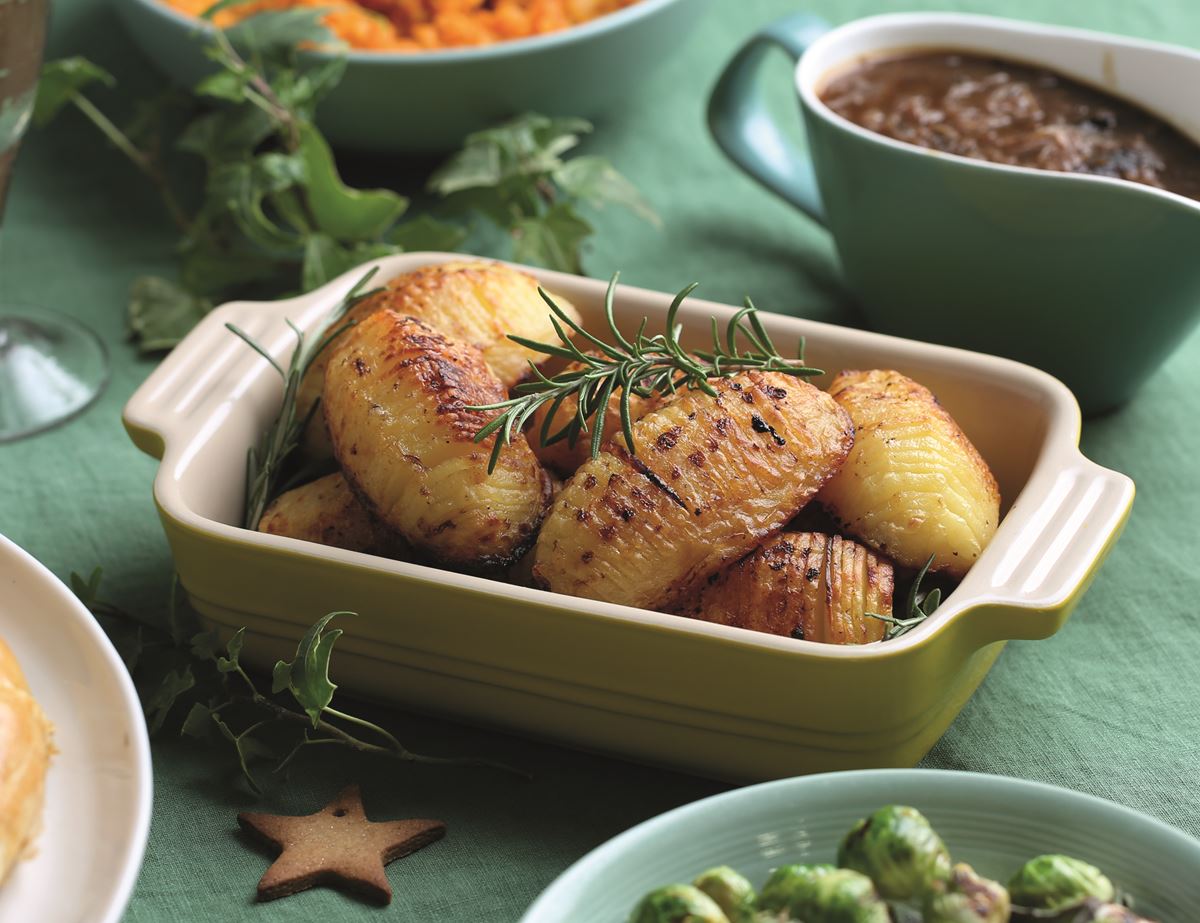 Roast potatoes that are extra crisp. The way they're sliced ensures they're fluffy in the middle with lots of crispy edges. Delicious as part of a roast dinner.
Ingredients
2kg potatoes
100g butter
A handful of rosemary
Prep: 25 mins | Cook: 55-65 mins

Method
1.
Scrub and peel the potatoes. If your potatoes are around the size of a large egg, keep them whole. Otherwise, halve or quarter them so they're all roughly the same size.
2.
Place 1 potato in a serving spoon or a wooden spoon – this helps to keep it steady and stops you slicing all the way through the potato. If it's halved or quartered, then place it flat-side down. Slice the potato at 3mm intervals, but don't slice all the way down. Make sure the bottom 1cm of each potato is unsliced. Once they're sliced, pop the potatoes into a pan or bowl of cold water and cover. Set aside till you're ready to cook them.
3.
When you're ready to roast the spuds, make sure your oven is heated to 200°C/Fan 180°C/Gas 6. Place a large roasting tin over a couple of hobs. Add 100g of the butter (keep the rest for your other recipes) with 4 tbsp rapeseed oil. Season with a good pinch of salt and pepper. Warm over a medium heat to melt the butter, then add the potatoes and turn them once or twice, spooning the butter and oil all over the potatoes so they're well coated.
4.
Slide the tin into the oven. Roast for 40 mins, turning them halfway through. Meanwhile, pick the rosemary leaves and roughly chop them. After 40 mins, take the tin out of the oven and sprinkle over the rosemary. Turn the potatoes over once more and return to the oven. Roast for a further 10-20 mins till the spuds are golden and crisp, but fluffy in the middle. Push a skewer into one of the larger spuds – it should easily slide through the potato.
5.
Transfer the hasselback roasties to a warm dish. Serve immediately.
6.
Love your leftovers
Leftover roast potatoes will keep for up to 3 days in the fridge in a sealed tub. They're perfect for turning into a Spanish omelette. Finely slice them, then tip them into a frying pan with 1 finely sliced onion and a splash of oil and fry, stirring, till golden brown. Pour over enough beaten egg to cover, then fry for 1-2 mins to set the base. Transfer to a hot grill and cook till the top is set. Serve in wedges.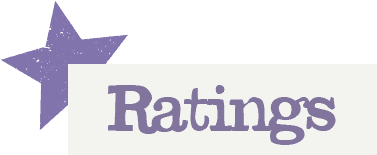 You'll need to log in to leave a rating & comment