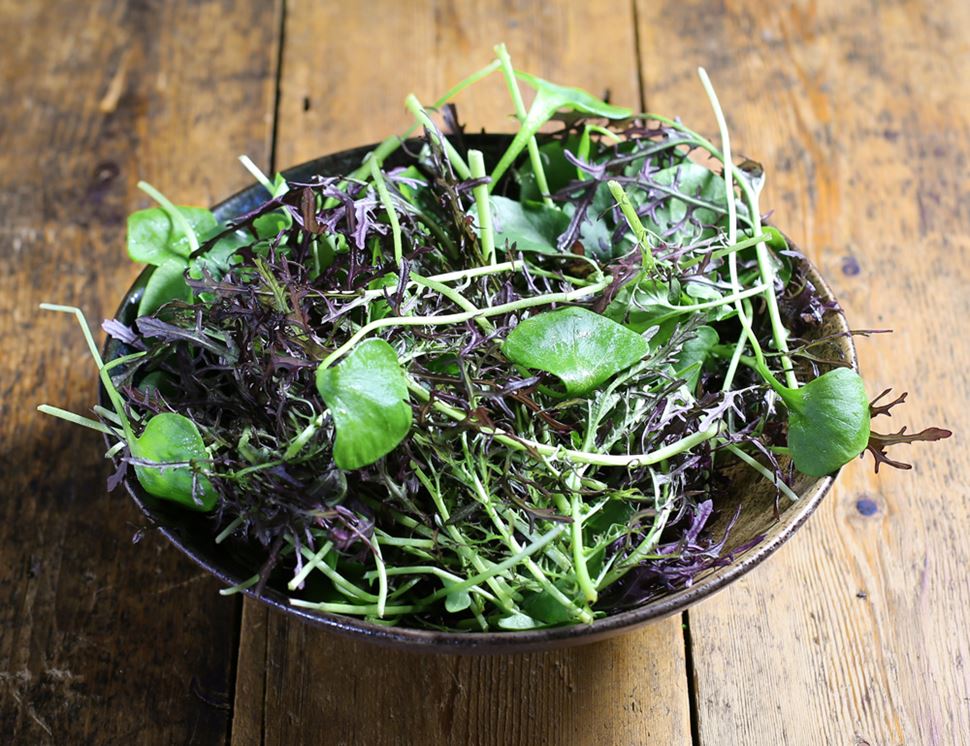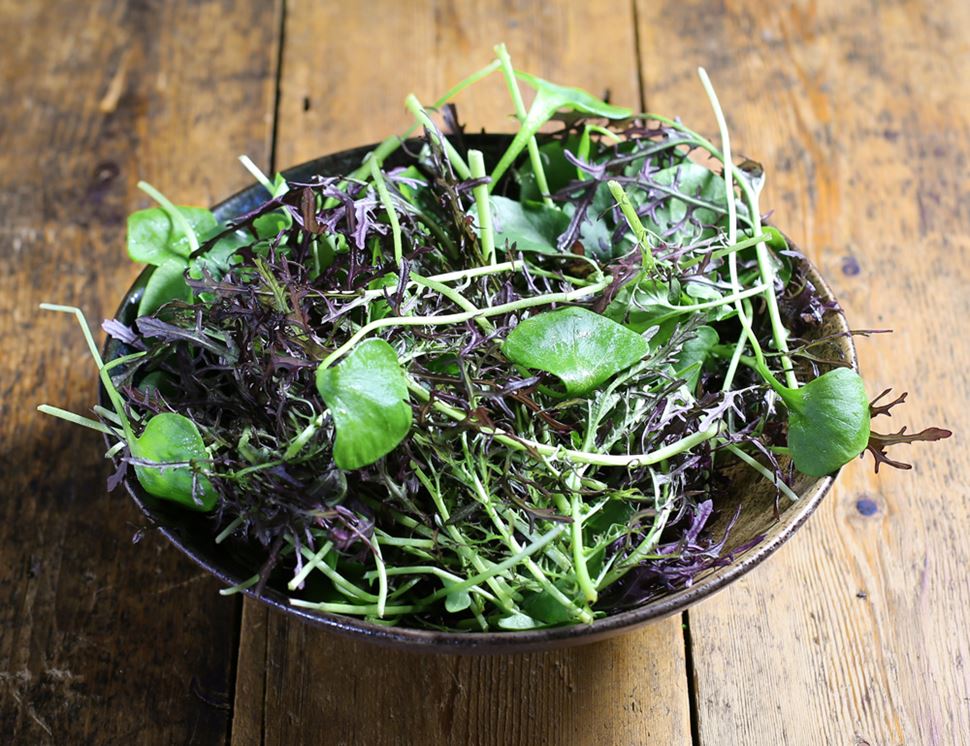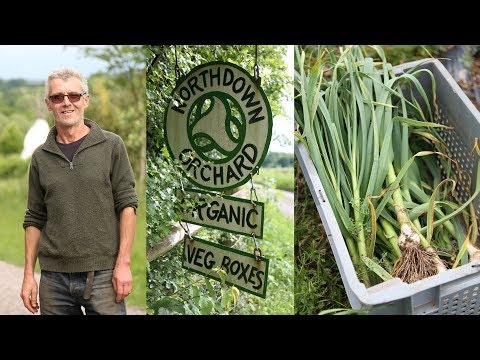 Mike's Seasonal Salad, Organic (100g)
Salads aren't just for summer. If your hankering for the green (and red) stuff all year round, you're in good hands with Mike Fisher. He's grown a crisp organic selection to keep your salad servers busy this season.

Country of origin: UK
Class: Minimum Class 2
Mike Fisher always wanted to live off the land, and 25 years ago he put down his roots (and green garlic, and cherry tomatoes) on a little plot of organic soil in Hampshire. Where once there was bare earth, Northdown Orchard is now a verdant small farm bursting with fresh fruit, veg, herbs and flowers. Mike has made this place his life's work and he's rightfully proud of his tremendous achievement. Not only has he built his own house, but a yurt and even a giant tepee for the many volunteer workers who pass through in the busier seasons. He's also a bit of a petrol head - keeping his 40 year old tractor puttering along, and pioneering the fledgling sport of ice racing on motorcycles he builds himself!
A mix of red and green leaves; including a minimum of two of the following: Mustard 'Ruby Streaks', Mustard 'Green Frills', Claytona and American Land Cress.
Abel & Cole handles celery, celeriac and nuts on site. Due to our packing process and re-use of boxes there is a risk of cross-contamination from these, and all other allergens.
You might also like to try...