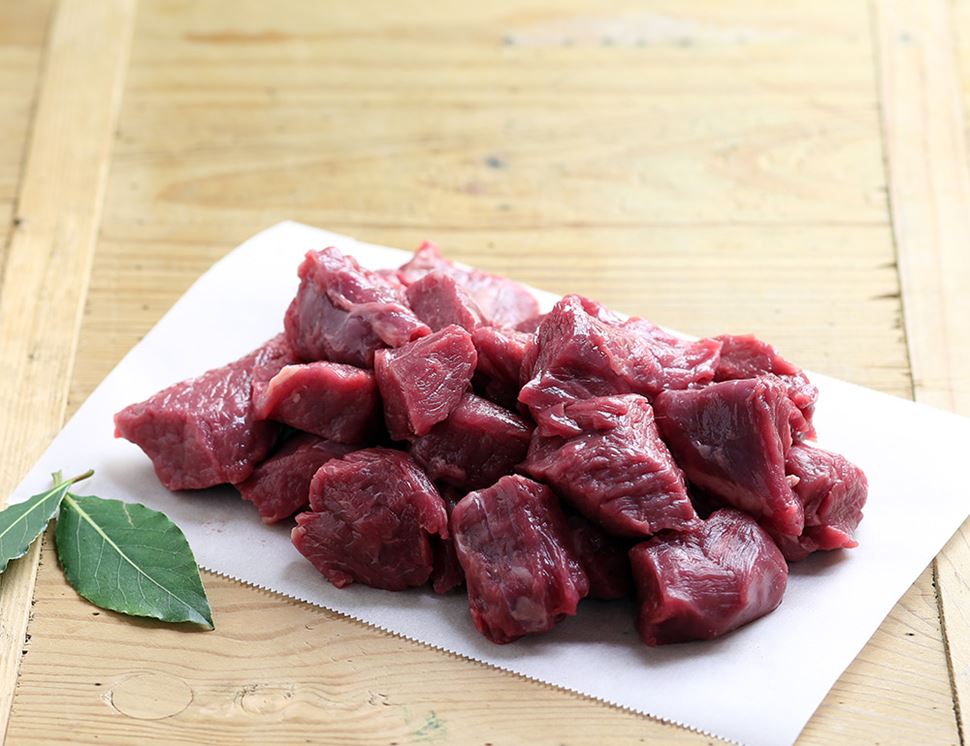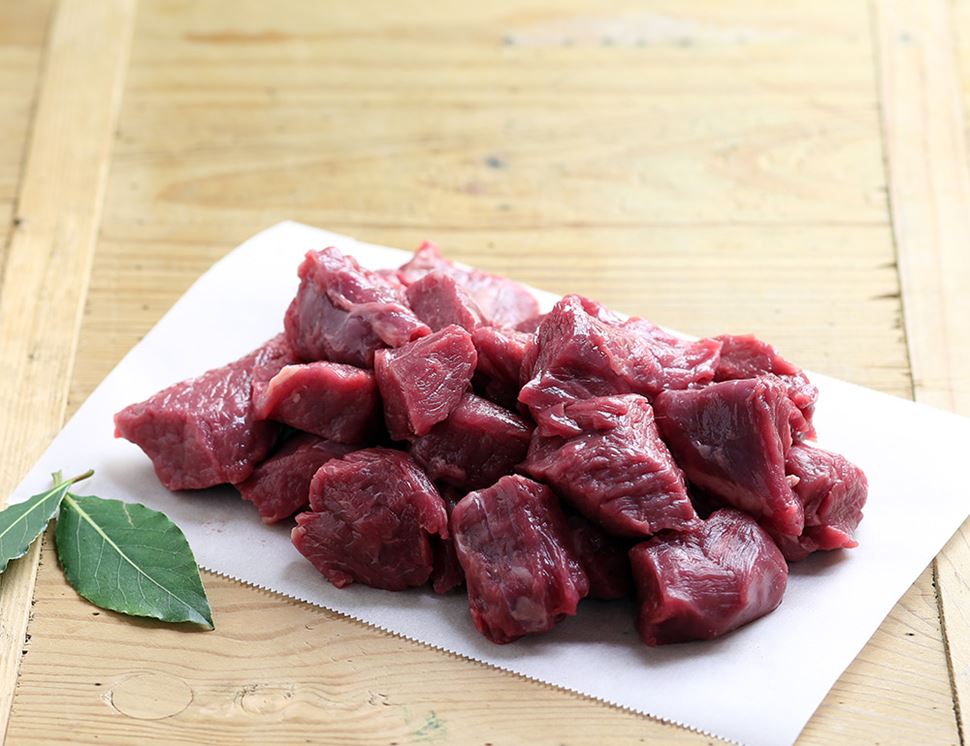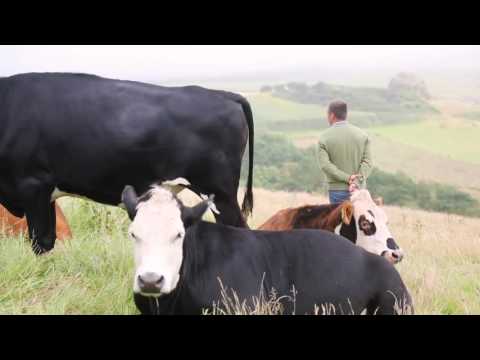 Stewing Steak, Diced, Organic (500g)
This organic stewing steak needs to be cooked long and slow, that way you can coax all the deep flavours out of it. These brilliant cubes of organic beef will enrich any stew you have simmering on the hob.

Country of Origin - England
Our organic beef comes from Geoff Sayers at Carswell Farm, near Plymouth, along with a clutch of nearby organic farms. Geoff makes sure his meat is hung to develop the flavour. Otherwise, "You're squeezing grapes into a bottle and calling it wine.' His cows graze on organic fields for as long as possible to give the meat its brilliant flavour. "Making sure they're healthy is incredibly important. They walk everyday, they're fit and all incredibly friendly, which means they're well cared for."
Stewing steak will need slow, gentle cooking for around 3 hours to tenderise it, either in the oven or on the hob. All you need to do is add liquid (such as some red wine) and a few vegetables (onions, carrots, celery, for example), then put a tight fitting lid on the pot so that no steam escapes. You'll end up with a deliciously savoury stew containing melt-in-the-mouth meat! Beef should be kept at a very cool temperature, wrapped and kept away from other foods. Beef can be frozen, but should be thoroughly defrosted before cooking.
Turn it into one of these
You might also like to try...