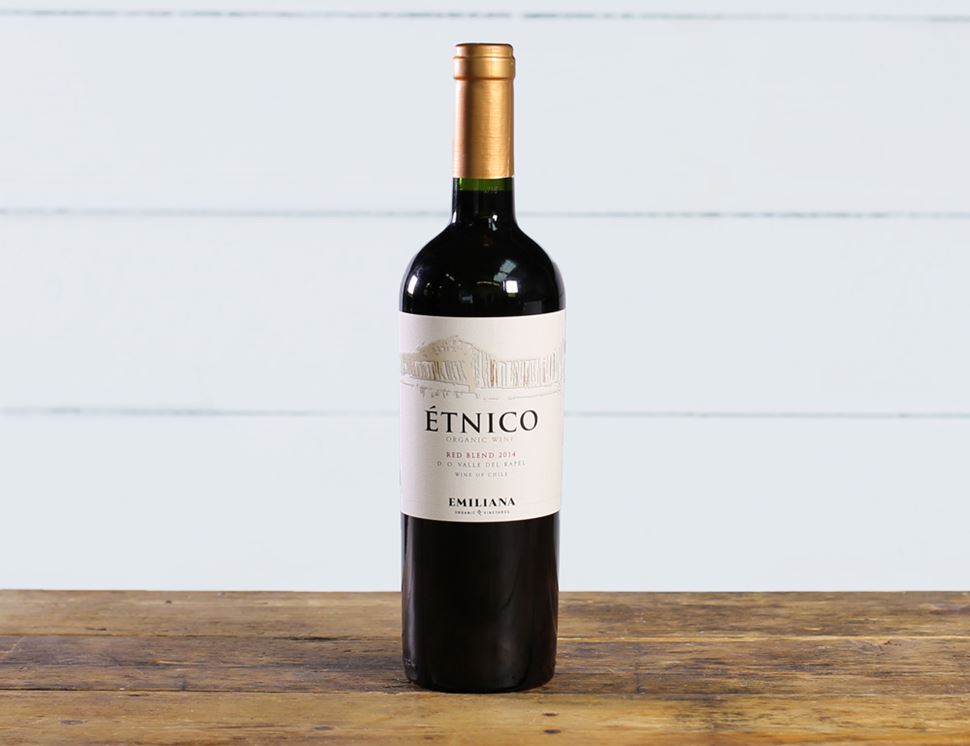 Etnico Red Blend, 2015, Organic (75cl)
A tantalizing trio of Syrah, Merlot and Cabernet Sauvignon grapes are used to make this wine, giving it a deep complex palate and well balanced acidity.

Grape: Cabernet Sauvignon, Merlot, Syrah / Shiraz
Region: Rapel Valleys, Chile
Vineyard: Emiliana Orgánico
Vintage: 2015
Type: Full-bodied red
ABV: 14%
Founded in 1986 by the local Guilisasti family, Emiliana Vineyards is dedicated to producing wines crafted from organic grapes. The progressive conversion of Emiliana's estate vineyards to organic viticulture began in the mid-1990s. Today, Emiliana's vineyards total 2,812 acres covering a diversity of regions including Maipo, Colchagua, Casablanca, Bío-Bío, Cachapoal and Limarí. Collectively, Emiliana constitutes the single largest source of estate-grown organic wines in the world. At Emiliana, the organic vineyards teem with life which provides a natural and effective defence against common vine pests. The use of chemicals is shunned, in favour of natural alternatives. Compost is sourced from used grape skins and stems. They also have hens, geese and alpacas roaming the vineyards.
Grapes*, yeast

*= produced to organic standards

Allergen information: Contains sulphites

ABV:14%
Store in a cool, dry, dark place. Once opened, reseal and consume within 24 hours.
You might also like to try...