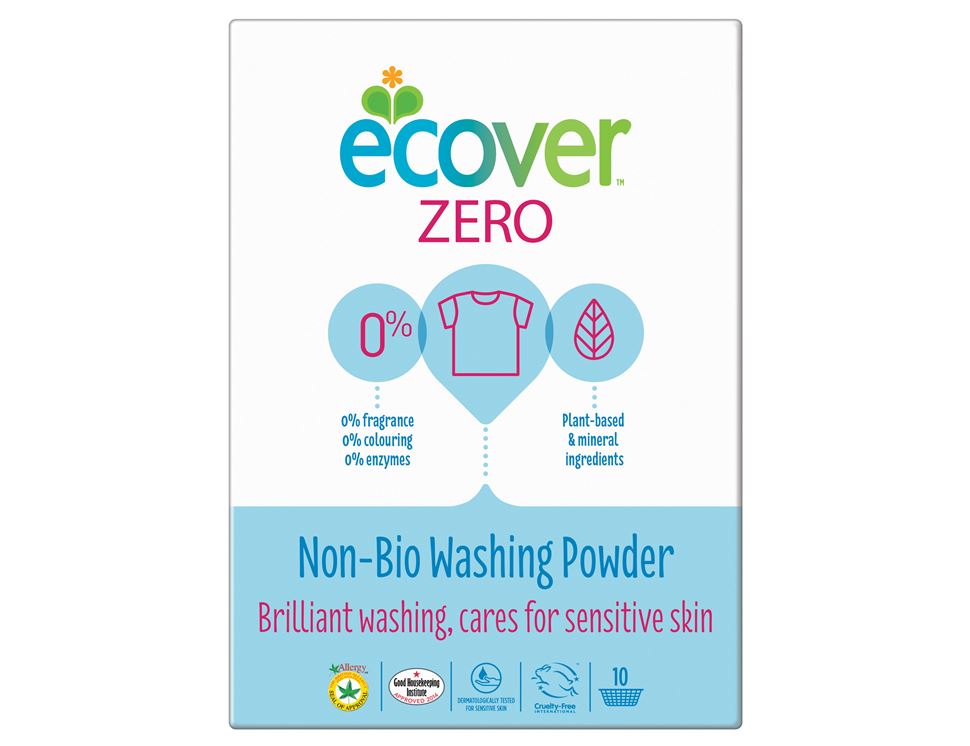 Non Bio Laundry Powder, Zero, Ecover (750g)
Available until 14th July
10 washes
Leave your clothes fragrance free and fantastically fresh with Ecover Zero allergy-approved washing powder. Using plant-based ingredients and approved by Allergy UK, Zero gives you tip top results with no itchiness.
Ecover combine excellent cleaning results with the very highest environmental and ethical credentials. Their products have been developed to harness the considerable cleaning power of natural ingredients, rather than relying on the petrochemical agents used in many cleaning products. Unnecessary chemicals such as foaming agents are also avoided. Because they are free from artificial fragrances and all known toxins, Ecover products are particularly kind to sensitive skin.
15-30% Anionic surfactants, Zeolite, Oxygen-based bleaching agent 5-15% Nonionic surfactants, Sodium silicate Size: 750g (10 washes)
You might also like to try...