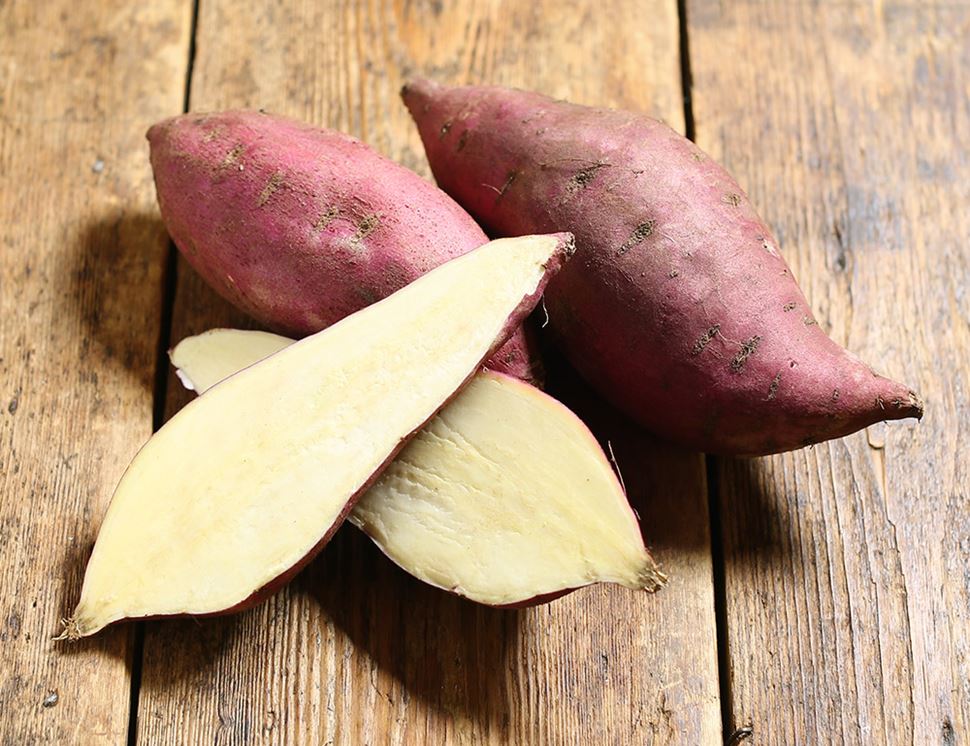 Murasaki Sweet Potatoes, Organic (700g)
These Murasaki sweet potatoes are a purple-skinned, Japanese variety. The flesh is white inside and has a delicious sweet, nutty flavour. Roast them whole, cut into wedges or boil and mash for a comforting winter warmer. They work well with strong Caribbean, Indian and Asian flavours and can even be made into cakes!

Country of Origin - Spain
Class - Minimum Class 2
Our Murasaki sweet potatoes are from Jean Claude and his team in Cadiz, in the very south of Andalusia. The farm is perfectly placed to grow a wide variety of vegetables, nestled between the Mediterranean and the Atlantic sea. It has a mixture of sandy soils, a legacy from the days when sea covered the land there, and more fertile soils on the banks of the rivers that flow from the mountains of Cadiz.
Abel & Cole handles celery, celeriac and nuts on site. Due to our packing process and re-use of boxes there is a risk of cross-contamination from these, and all other allergens.
You might also like to try...