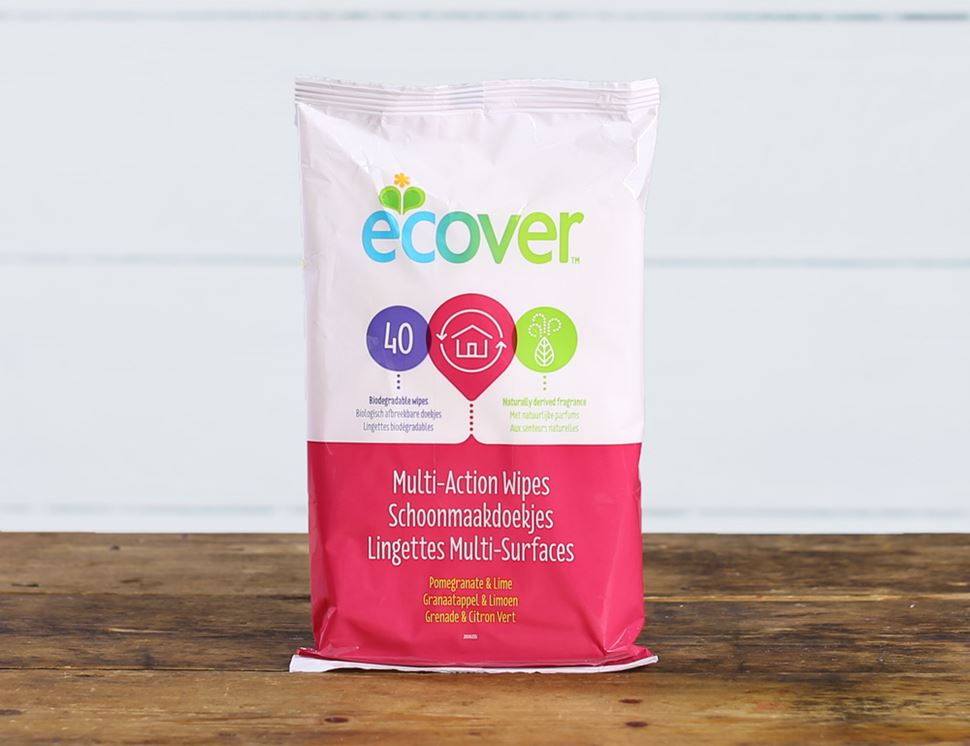 Multi-Action Wipes, Ecover (40 Wipes)
Add these handy disposable wipes to your cleaning kit and 99.99999% of bacteria gets the heave ho (with a gentle whiff of pomegranate and lime). No environments were damaged in the creation of this product.

Ecover combine excellent cleaning results with the very highest environmental and ethical credentials. Their products have been developed to harness the considerable cleaning power of natural ingredients, rather than relying on the petrochemical agents used in many cleaning products. Unnecessary chemicals such as foaming agents are also avoided. Because they are free from artificial fragrances and all known toxins, Ecover products are particularly kind to sensitive skin. They are also Leaping Bunny Approved (a Cruelty Free International certification).



5%: disinfectant (lactic acid), non-ionic surfactants, perfume (limonene), Preservative (Methylisothiazolinone, Benzisothiazolinone). Others: Water, Sodium hydroxide, polysorbate 20. Contains 2.4g of lactic acid per 100ml of liquid. Contains process improved fragrance.
Should be stored in a cool dry place away from food and direct sunlight.
You might also like to try...