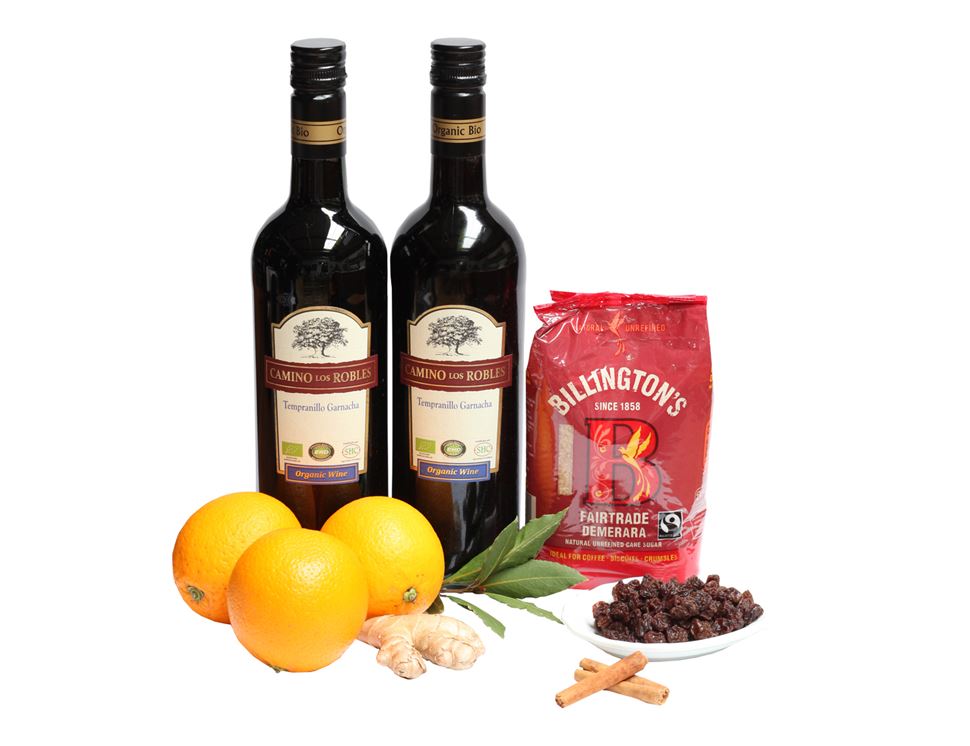 Everything you need to make fresh organic mulled wine. Good wine? Check. Aromatic cloves and cinnamon? Check. Plus all the other essentials you need to make this a warming festive drink to celebrate the season upon us. We'll even put the recipe in the box for you to have to hand. (Optional extras… raisins and cognac. See our recipe archive) Added bonus… Your home will now have that perfect Christmas smell!
Includes: Camino Los Robles, Bodegas Delgado (2 x 75cl) Whole cloves (12) Cinnamon sticks (2) Thumb of ginger Raisins (50g) Oranges (3) Demerara Sugar, Billington's (500g)
Ah, mulled wine, so lovely and warm and spicy. Mulling should be done without too much mulling; just however you fancy.
You might also like to try...