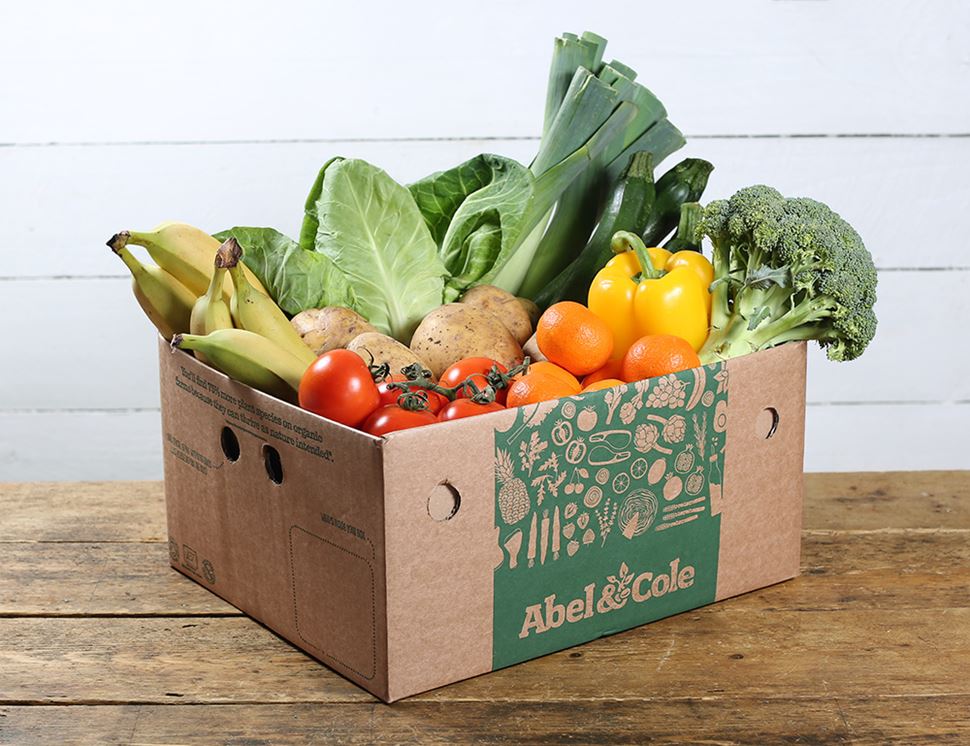 Medium Packaging Free Fruit & Veg Box, Organic
Want to cut back on plastic for good? Our new Medium Packaging-Free Fruit & Veg Box is perfect for families who love fresh organic food, but hate the mountains of supermarket packaging. No plastic, no punnets, no paper, not a rubber band in sight. There's just the cardboard box that it comes in, which we're ready to collect the following week to reuse time and time again.

Just like with our rather popular Small Packaging-Free Fruit & Veg Box, we have to be realistic that 'no packaging' means some items can't be included in this box. So we will curate a selection of seven portions of veg, and two portions of fruit every week, naked as the day they were born! You'll also get larger portions of your fruit & veg, meaning it's the perfect box for households with a healthy appetite.
For deliveries from 17th - 21st February:

Carrots
Potatoes
Broccoli
Pointed green cabbage
Aubergine
Cucumber
Tomatoes
Bananas
Mango

For deliveries from 24th - 28th February:

Carrots
Potatoes
Broccoli
Golden beetroots
Courgettes
Lettuce
Tomatoes
Apples
Blood oranges

This is a set box so we can't offer any replacements to the planned contents. We'll do our best to send you the fruit & veg listed above. Now and then (like when the weather's gone wonky) we may have to send you a different organic veg. Our photos don't show the exact quantities or contents.
Allergen information: Abel & Cole handles celery, celeriac and nuts on site. Due to our packing process and re-use of boxes there is a risk of cross-contamination from these, and all other allergens.