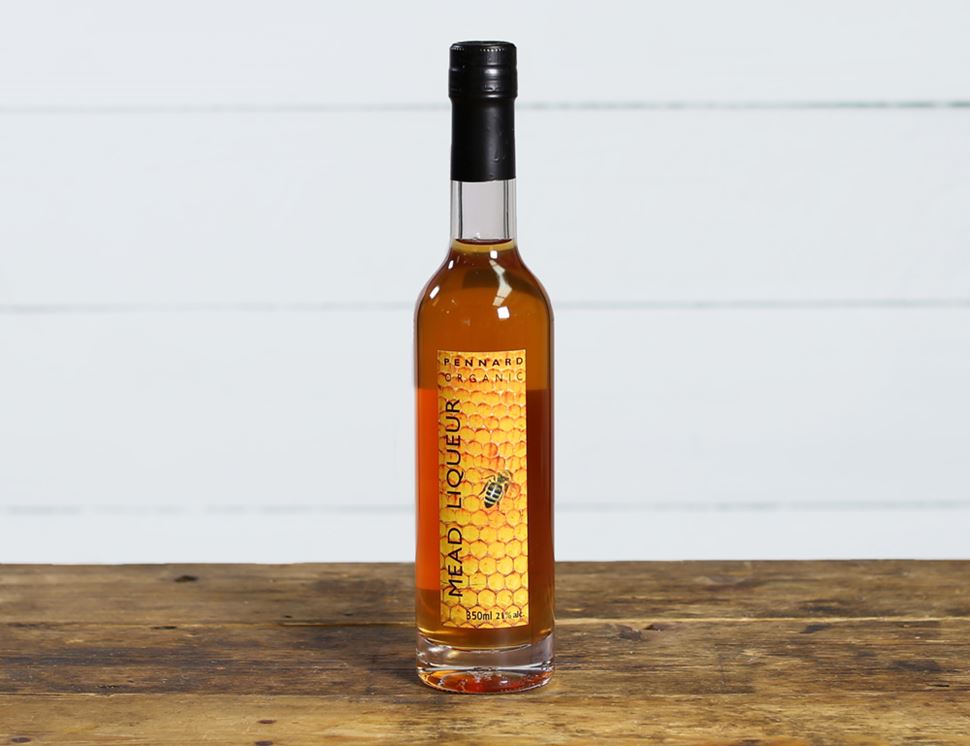 Mead Liqueur, Organic, Pennard (35cl)
The makers, Hugh and Hilary Tripp, call this liqueur 'the nectar of the Gods'. It's super intense and concentrated, yet very well balanced. Can be sipped neat or mixed with soda and lime for a deliciously refreshing cocktail.

Country of Origin - UK
ABV: 20%
Pennard, run by husband and wife team Hilary and Hugh Tripp, was established near Glastonbury way back in 1981 as an organic vineyard on just half an acre. Following national awards, they continued, expanding into liqueurs, meads and ciders.
Apple*, Honey*, Spirit* 20.0% ABV
You might also like to try...