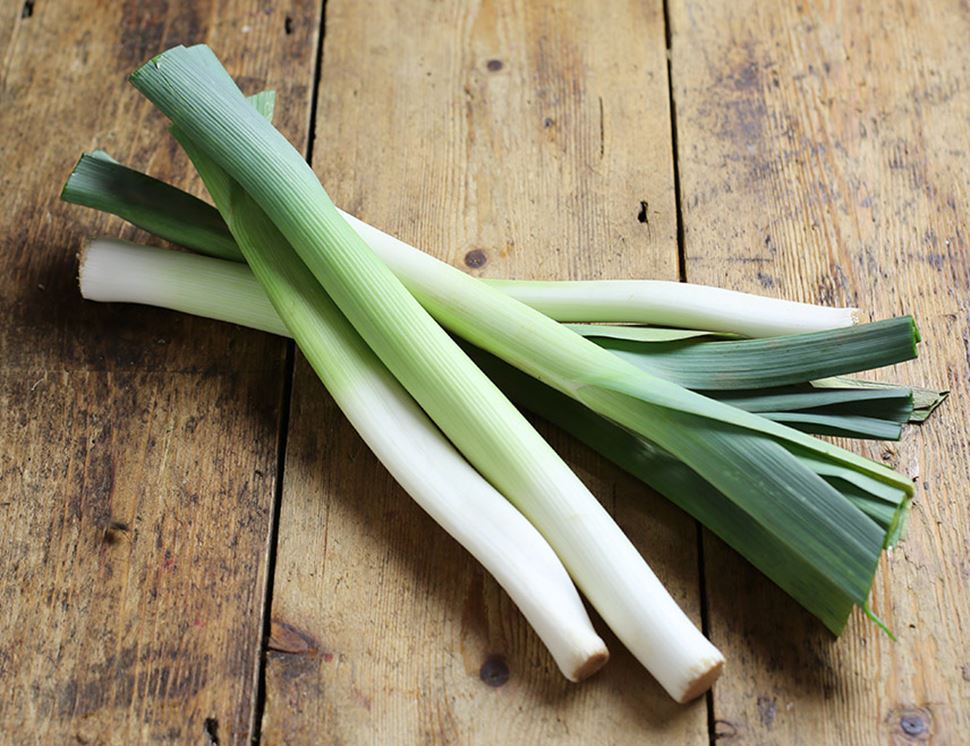 The organic leek, such a versatile veg. Its delicate sweetness is a dream in many a dish, especially so in soups. In fact, two of the world's most famous soups, Scotland's cock-a-leekie and France's crème vichyssoise, actually wouldn't exist without this member of the allium family. So we say, grab a bunch of spuds, pair them with some leeks, and whirr up into a star of a soup. Side note: leeks do love bacon too, in pastas or pies!

Country of Origin - UK
Class - Minimum Class 2
Jeremy Helme's Pool Hullock farm is just on the Welsh border, by the village of Llandinabo. It's a little family farm, where Jeremy also grows our more weird and wonderful things (including fennel, squash and Jerusalem artichokes).
Abel & Cole handles celery, celeriac and nuts on site. Due to our packing process and re-use of boxes there is a risk of cross-contamination from these, and all other allergens.
When you are cleaning your leeks, you should not slice the top green leaves completely off. The white part of the leek will go up further than you thought, so only take off the green parts that you can see. Leeks can be used for stuffing, making soup, or eating alone as a side dish. If the recipe demands slicing, trim and rinse them, then cut them into slices and give a further rinse using a colander Leeks are best kept in your fridge. If you wrap them in plastic, your leeks will retain their moisture for longer.
You might also like to try...