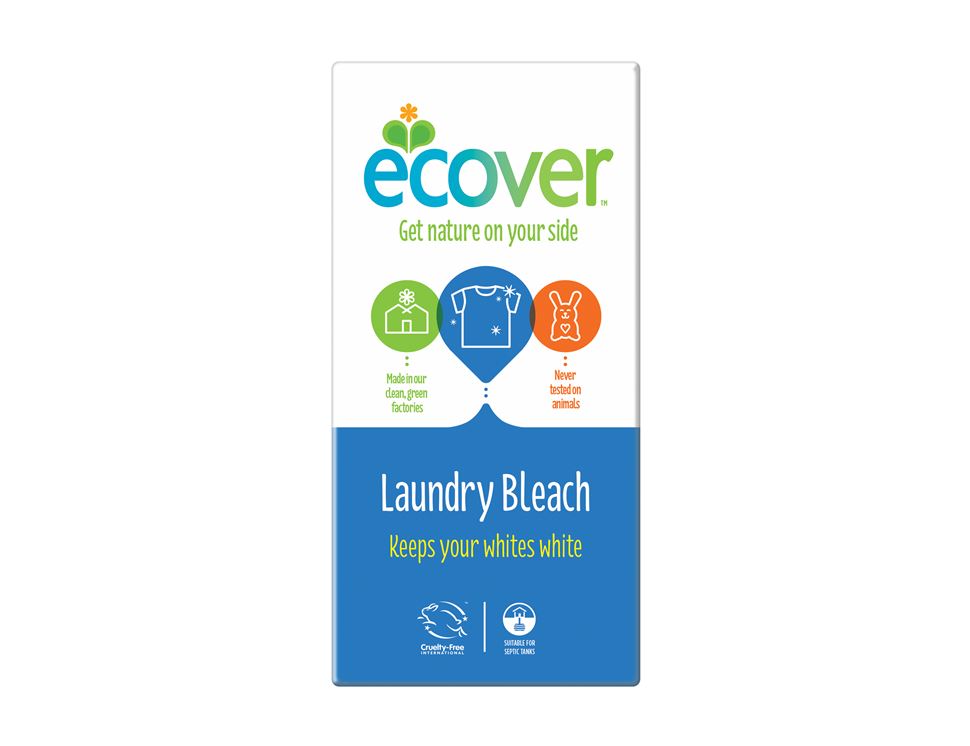 Laundry Bleach, Ecover (400g)
Second only to strong sunlight for bleaching with ecological responsibility! Great for general heavy-duty washing, blindingly brilliant and not even a whiff of bleach. Works on shirts, shoes, sheets and everything else that was once white.

Ecover combine excellent cleaning results with the very highest environmental and ethical credentials. Their products have been developed to harness the considerable cleaning power of natural ingredients, rather than relying on the petrochemical agents used in many cleaning products. Unnecessary chemicals such as foaming agents are also avoided. Because they are free from artificial fragrances and all known toxins, Ecover products are particularly kind to sensitive skin.
100% Oxygen-based bleaching agent (Percarbonate, which is composed of soda and hydrogen peroxide) The most ecological bleach except for sunshine!
Should be stored in a cool dry place away from food and direct sunlight.
You might also like to try...