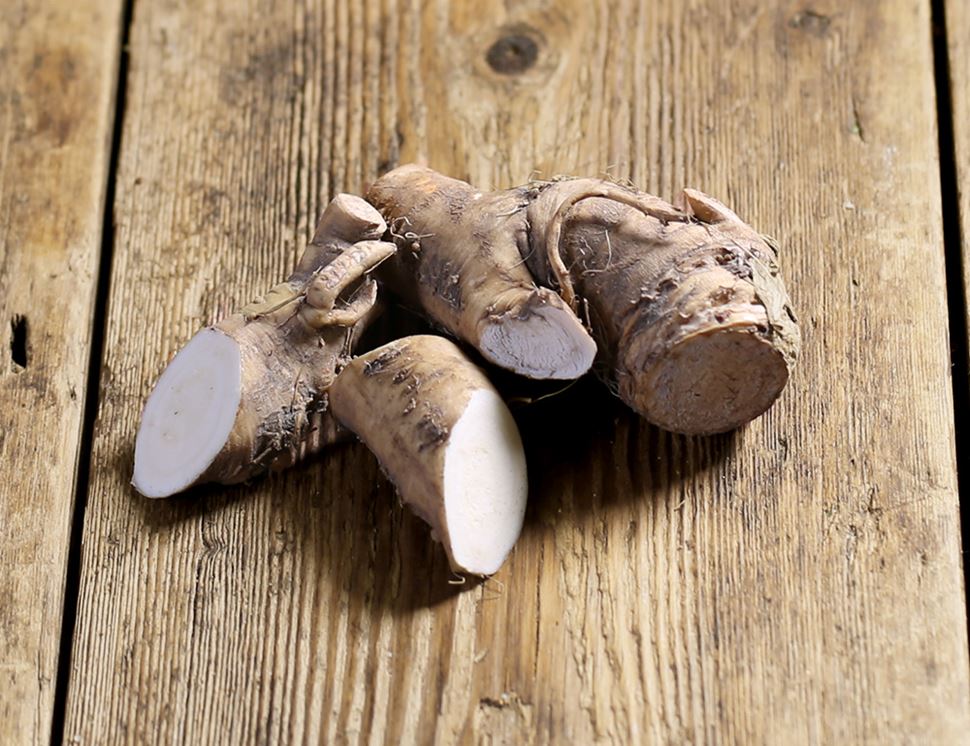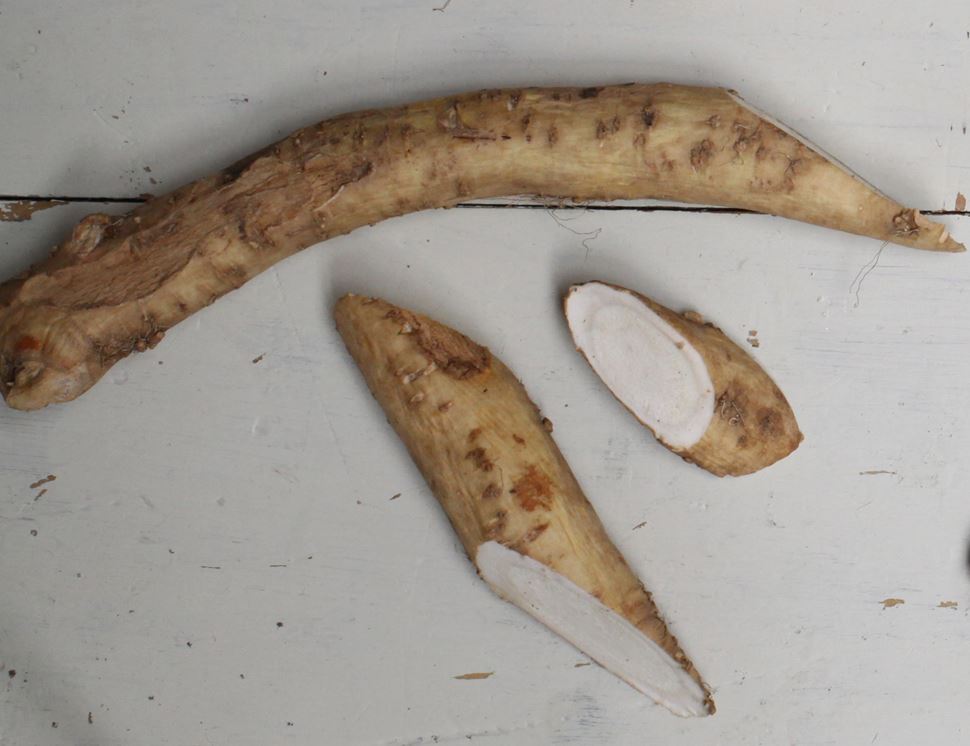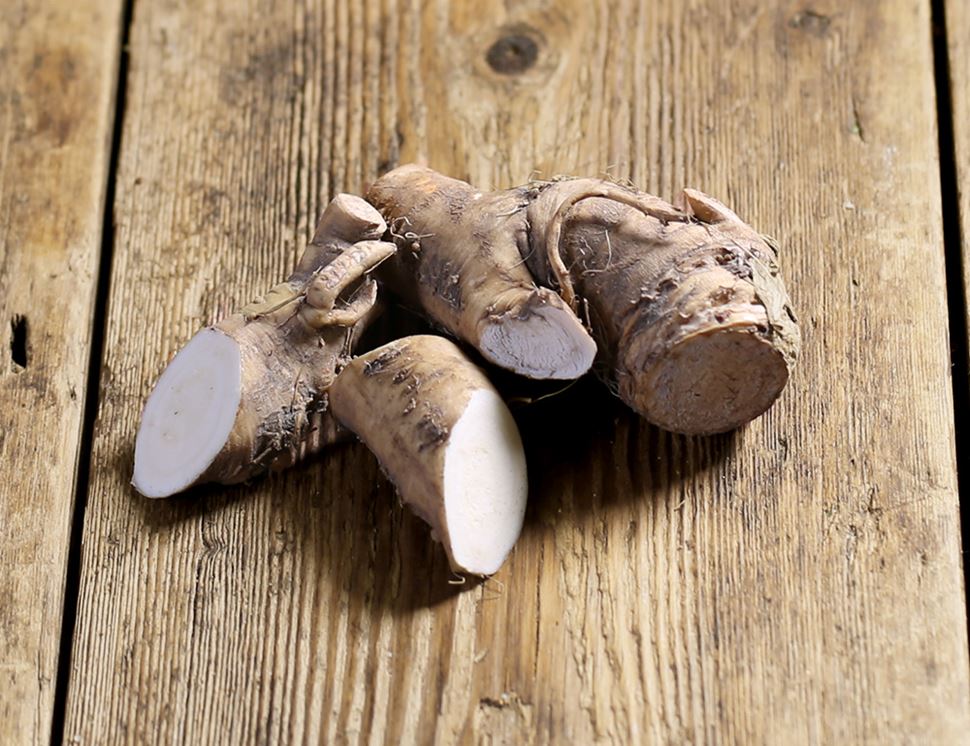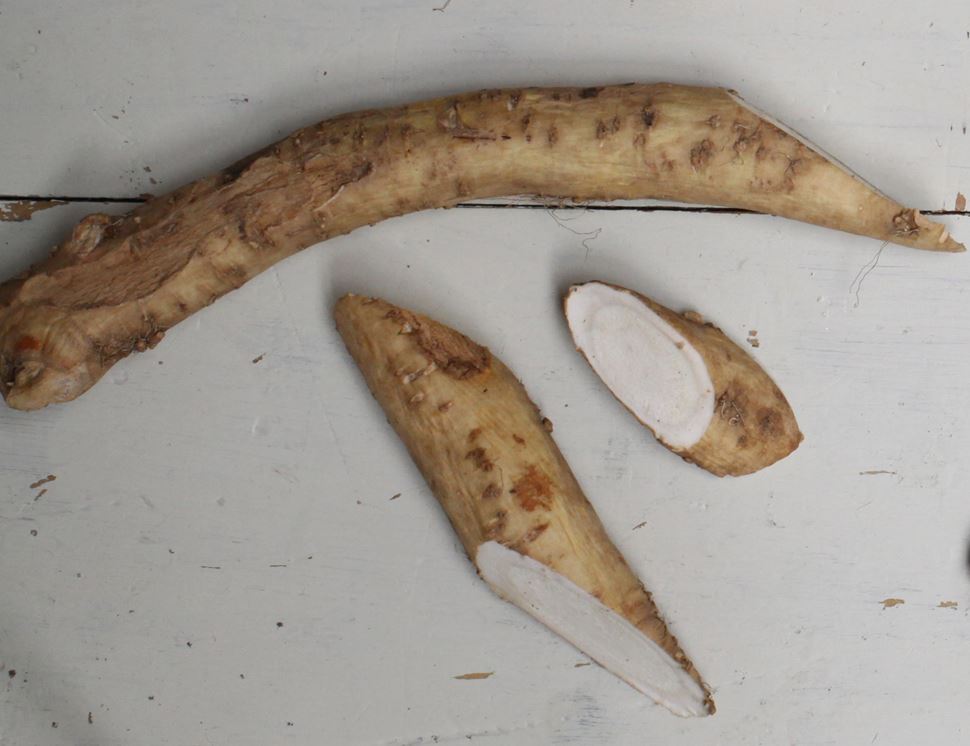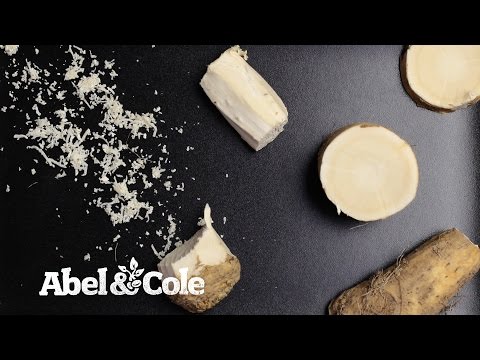 Horseradish, Organic (75g)
Horseradish is a spicy root, best known as the sauce slathered over roast beef. The fresh root is fantastic grated with beetroot in salads or whipped with crème fraîche for steak. You can even stick it in some vodka and make amazing Bloody Marys.

Country of Origin - Holland
Class - Minimum Class 2
This Horseradish comes from Krispijn van der Dries, a young farmer who knows his roots. Krispijn's farm is in the Noordoost Polder, in the Netherlands. It's an incredibly fertile area, and there are lots of other young growers in the area. Together they form a collective known as Bioromeo.
Abel & Cole handles celery, celeriac and nuts on site. Due to our packing process and re-use of boxes there is a risk of cross-contamination from these, and all other allergens.
You might also like to try...