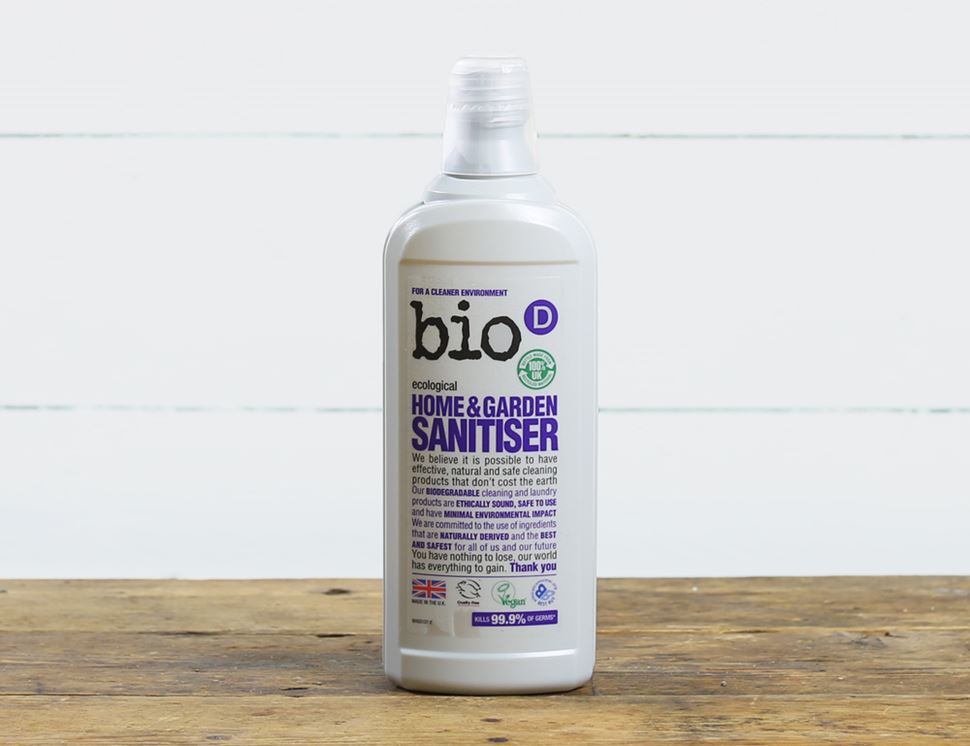 Home & Garden Sanitiser, Bio-D (750ml)
This here is an eco-friendly solution to keeping patios, paths, decking, driveways - pretty much anything else you can think of - brand spanking new and disinfected. Odours be gone!
Bio-D is family-owned and dedicated to creating hypoallergenic, eco responsible detergents. They use plant-derived and renewably sourced ingredients where possible. Bio-D never test on animals, their things are GM free and approved by The Vegan Society, Naturewatch Trust and The World Wildlife Foundation. They are also Leaping Bunny Approved (a Cruetly Free International certification) Very good eggs, indeed.


>30% water, 15-30% Non ionic surfactants, soap. 5-15% anionic surfactants, < 5% perfume, (contains Cironellol, limonene), Glycerene, citric acid, benzisthia zolinone, methylisothiazolinone.
You might also like to try...