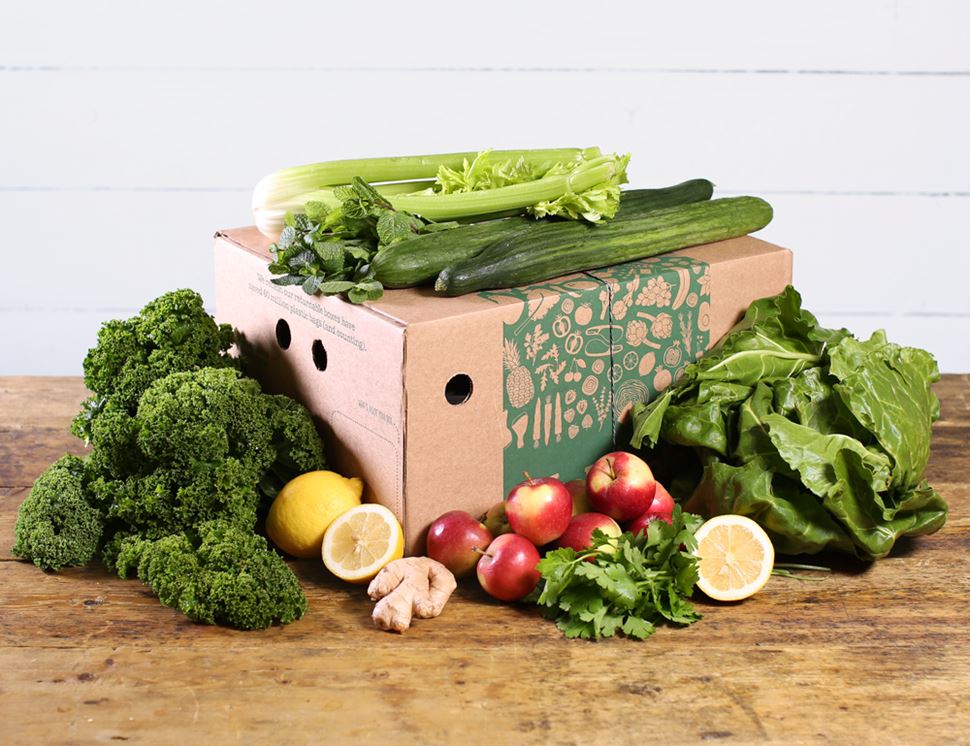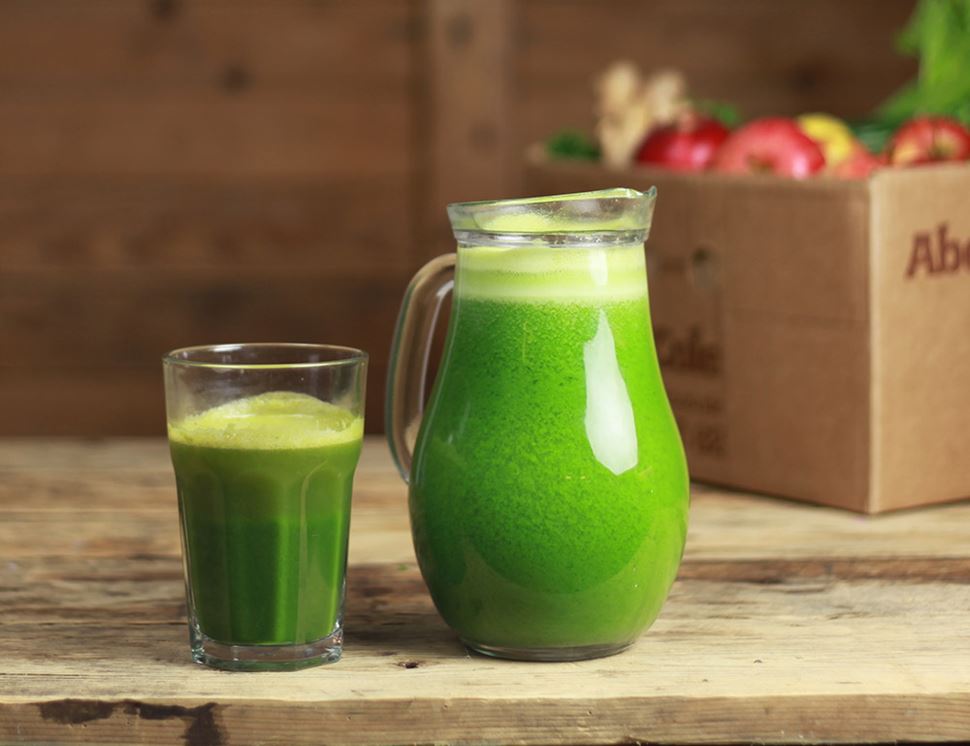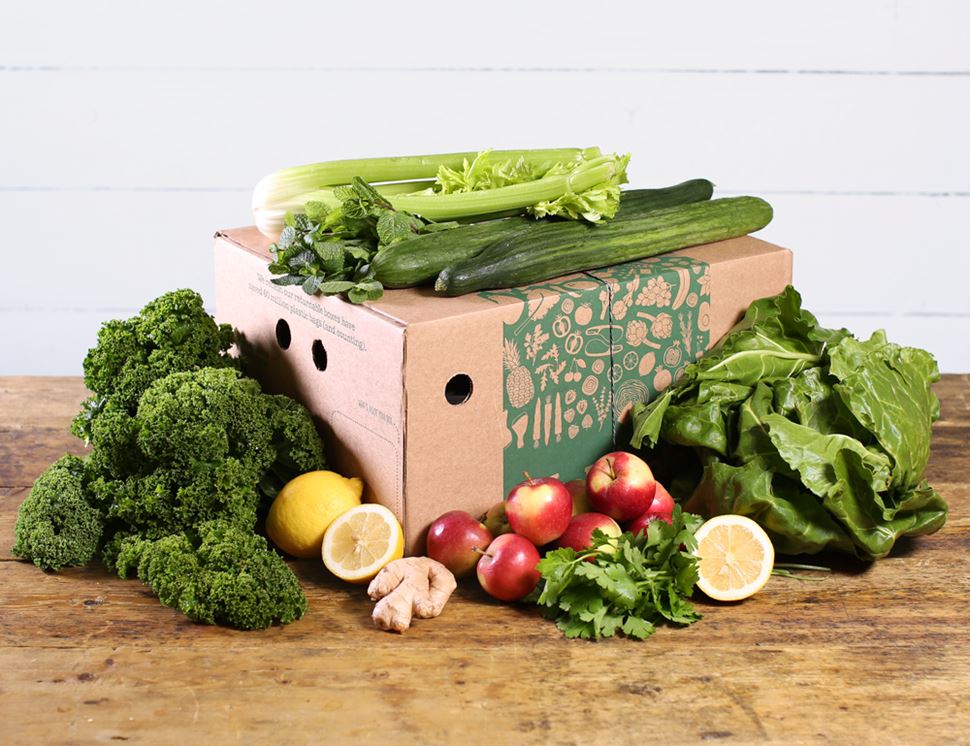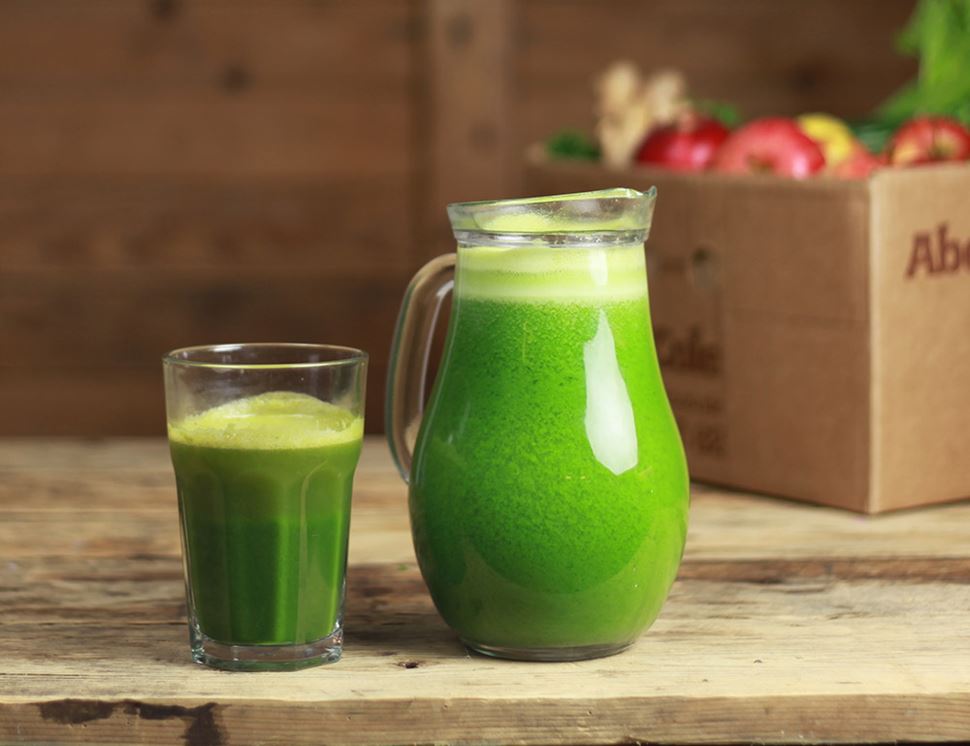 Green Juicing Box, Organic (3kg approx.)
Eat your greens? Drink them instead. This juicing box is green and clean so get ready to juice and sluice. A good blitz in the morning gets your nutrients down before the sun's even fully risen.
This box contains:

Celery (1 head)
Cucumber (2 each)
Parsley (30g)
Ginger (50g)
Babyleaf Spinach (100g)
Apples (500g)
Lemon (2 each)
Mint (30g)
Green Kale (300g)

These greens will change as the seasons do. 

(Juicing boxes come as they are so you won't be able to 'Tailor' this box)
For allergens, see ingredients in bold.
Abel & Cole handles celery, celeriac and nuts on site. Due to our packing process and re-use of boxes there is a risk of cross-contamination from these, and all other allergens.
Turn it into one of these
You might also like to try...