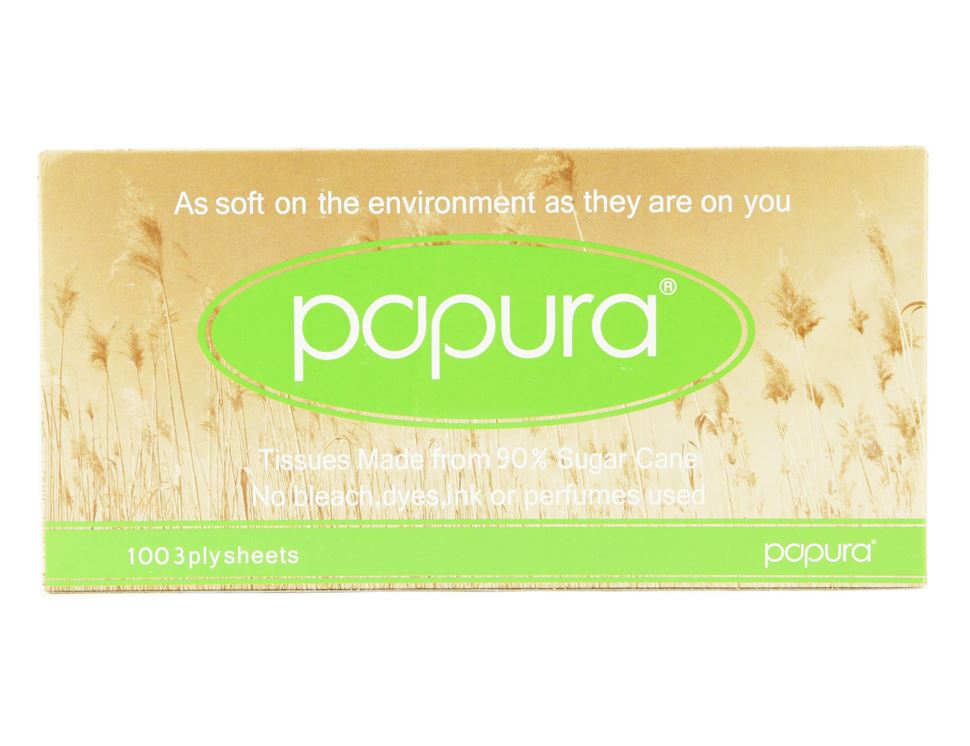 Facial Tissues, Papura (pack of 100)
This ecologically-friendly tissue is 90% sugar cane and 10% woodpulp. It's less processed than recycle tissue. It saves trees, and it saves on the amount of energy used to manufacture. And, as a bonus, it's super soft. So everybody's happy.

You might also like to try...