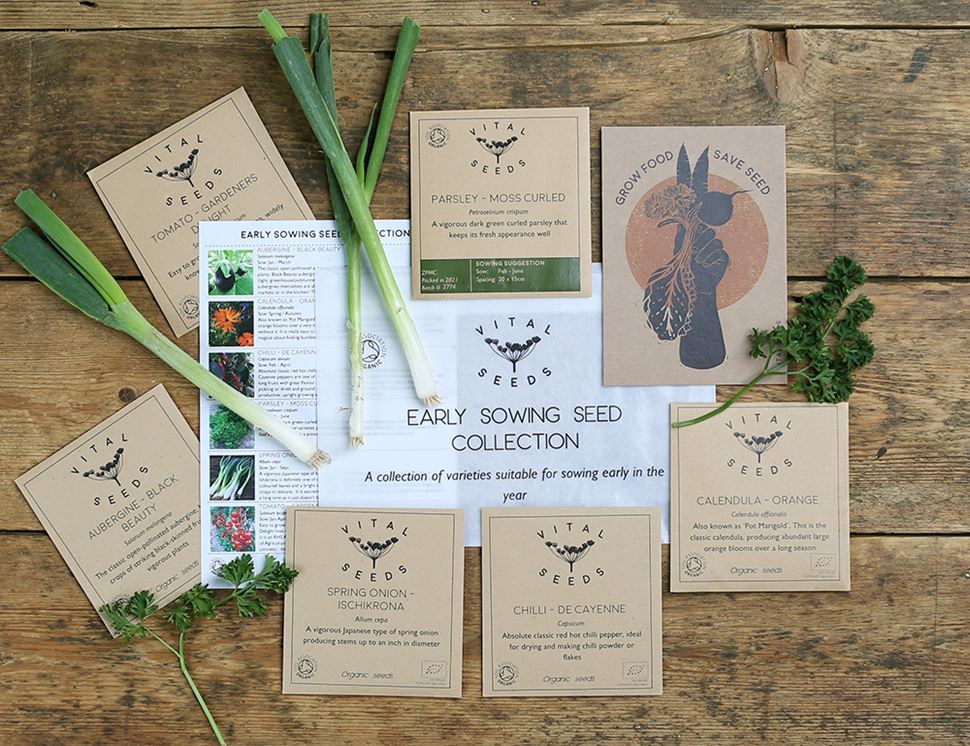 Early Sowing Seed Selection, Organic, Vital Seeds (6 packets)
Green fingers rejoice! The organic Early Sowing Seed Selection from Vital Seeds is here. Sow them now and keep your seedlings inside until the last of the frost is over. Then, find them new homes outside, and the fruits (and veggies) of your labour will be ready to enjoy during the summer months. This selection includes six packets of seeds to grow your own Gardener's Delight Tomatoes, Cayenne Chilli, Moss Curled Parsley, Black Beauty Aubergines, Ishikrona Spring Onions, and an edible flower known as Calendula.


Vital Seeds is a small independent seed company based in Devon producing and selling organic and open-pollinated seeds. Unlike hybrid varieties it is possible to save seed from these varieties year after and they can adapt to your local climate and soil conditions over time. Vital Seeds are committed to educating gardeners and growers about how to save their own seed in the hope of creating a more resilient food system."
Abel & Cole handles celery, celeriac and nuts on site. Due to our packing process and re-use of boxes there is a risk of cross-contamination from these, and all other allergens.
You might also like to try...