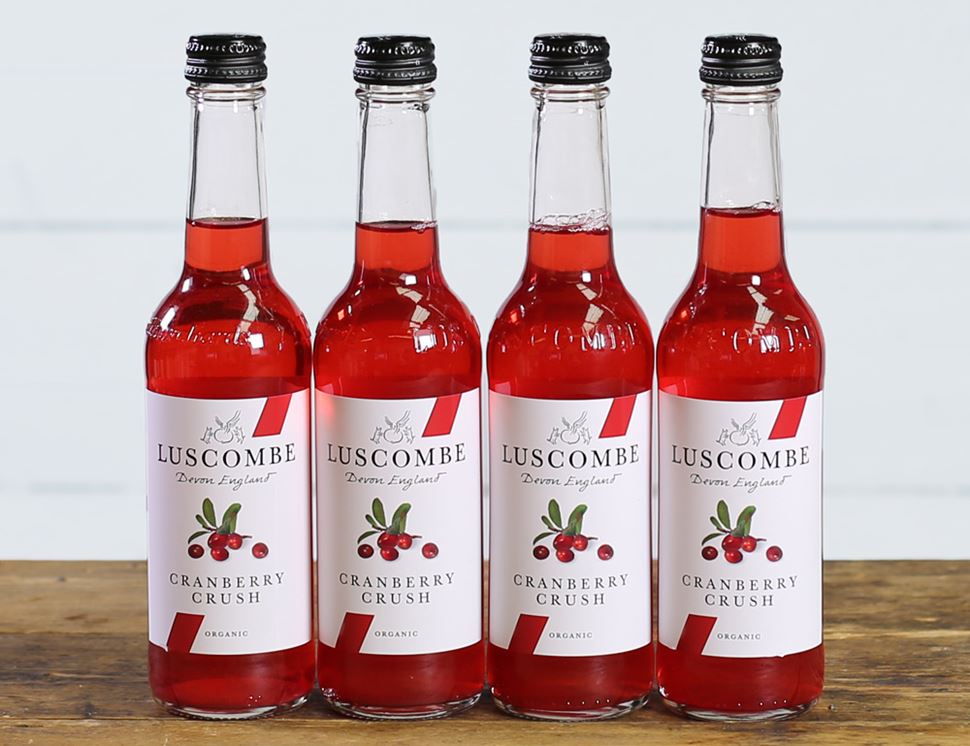 Cranberry Crush, Organic, Luscombe (4 x 270ml)
A gently sparkling drink, Cranberry Crush has a hint of Damascan rose and Madagascan vanilla. Think of it as a non-alcoholic rose wine, but if you want a little kick, it makes a delicious layer for a pink spritzer or a Sea Breeze.
Luscombe have been making organic drinks on Domesday Farm in Devon for 25 years now, and their experience and expertise shows – their drinks are really thirst-quenchingly divine. They make all their drinks in small batches, using the finest raw ingredients which means they may come with a little sediment – a true sign that they haven't been tampered with!
Spring water, Cranberry juice* (20%), Raw cane sugar*, Damascene rose water*, Madagascan vanilla extract*, Carbon Dioxide

* = produced to organic standards.
Store in a cool dry place away from direct sunlight. Best served chilled.
You might also like to try...