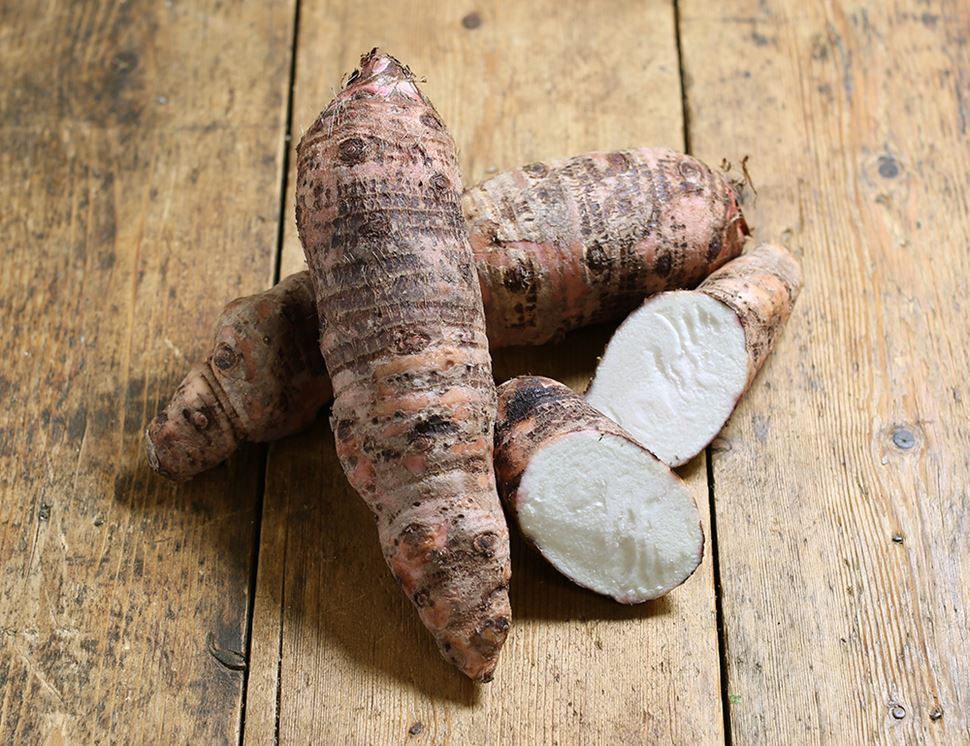 Cocoyam or Taro are a hearty, tropical root and cousin to the more common yam. Don't be fooled by the name – there's no chocolate in here, just good, hearty crunch which has made cocoyam a staple food crop around the world. It's popularity lends cocoyam to many different uses, but we particularly like this versatile veggie in stews and curries, where it takes flavour on beautifully over longer cooking times.

Country of Origin - Uganda
Class - Minimum Class 2
Organic cocoyam are extremely hard to come by so we're thrilled to be working with Robert from Orgacado. He works directly with growers in East Africa to bring organic fruit and vegetables into Europe. This source of income is vital to these communities and Robert and his team support them to make sustainable choices.
Abel & Cole handles celery, celeriac and nuts on site. Due to our packing process and re-use of boxes there is a risk of cross-contamination from these, and all other allergens.
Cocoyam must be cooked before eating, you can roast, steam or boil them. They are also fantastic shallow or deep fried for a comforting snack. Please do not eat raw.
You might also like to try...