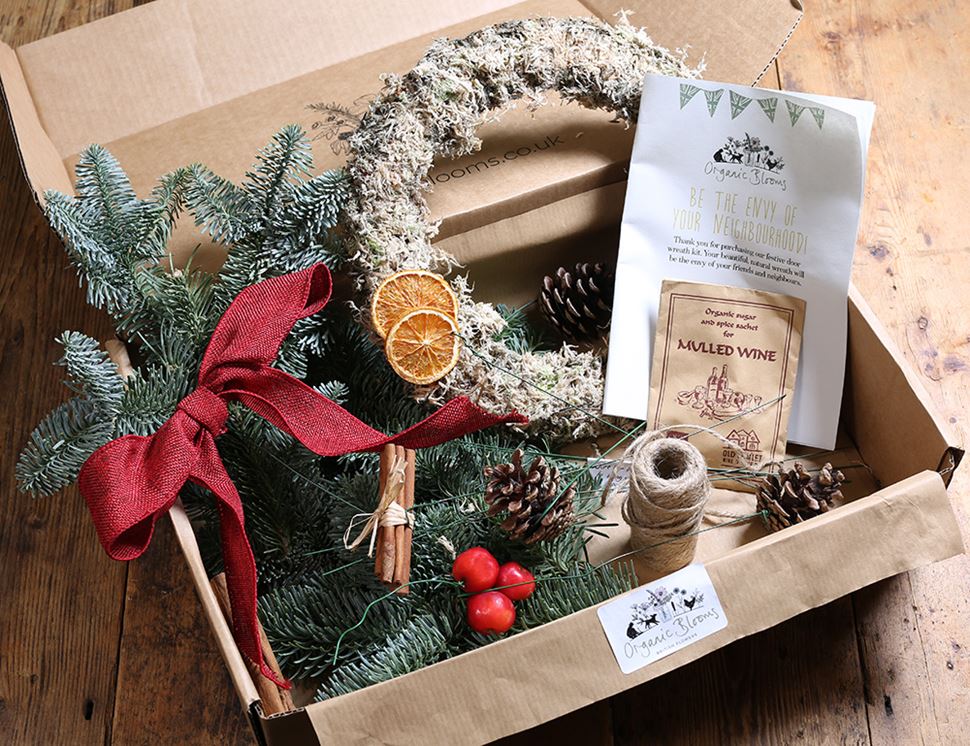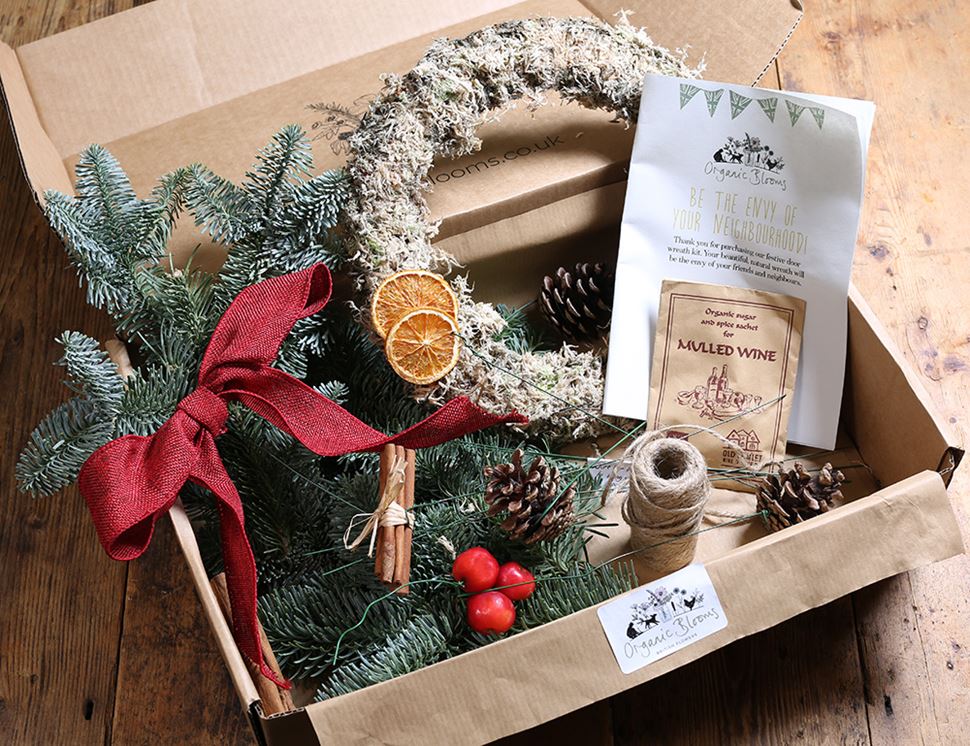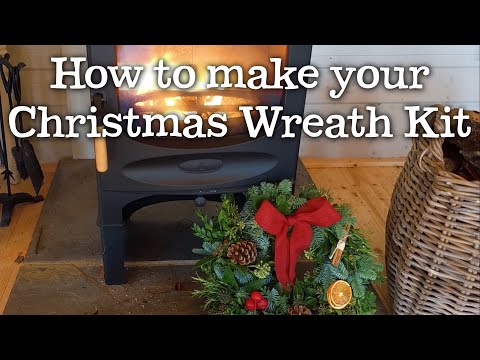 Christmas Wreath Kit, Organic Blooms
There's something about Christmas that has us feeling all crafty. Which is why you're going to want to get your hands on this organic Christmas Wreath Kit from our friends at Organic Blooms. Create and craft your own beautiful wreath complete with sustainable foraging tips for those final flourishes. Nothing says 'welcome' quite like a handmade wreath, after all. Make sure you send us a snap – we'd love to see your Christmas creation!

This kit contains:
Sustainable moss ring
Wire for hanging
Red hessian bow
Cinnamon sticks
Jute twine
Fir cones
Noble fir
Mulled wine sachet
Dried orange slices
Crab apples

Your kit will come complete with instructions on how to make your wreaths and forage for the extra bits of greenery you'll need to complete it. We don't recommend unlicensed wild foraging so use your own garden or a friends.
The idea of sustainable flower and plant delivery is close to our hearts, and we're delighted to have made 'floral' arrangements with the perfect partner. Organic Blooms are no ordinary organic nursery. Based in Gloucestershire, they provide valuable experience and training to local people with varying support needs. Jo Wright, founder of Organic Blooms, started out as a therapeutic horticulturalist. Leading us on a stroll through her little slice of paradise, she had bouquets of enthusiasm for giving back to the community: "For us, staff turnover is as important as profit because the more we grow, the more supported jobs we create at our organic flower farm." Jo's got her eyes set on making the wider world a better place with her beautiful organic flowers too. "Where a lot of imported plants are sterile, seedless and bred to have closed flowers, we sow native species which help promote bees and other insects with inviting, pollen-filled flowers." That'll explain the healthy buzz around the place then!
Abel & Cole handles celery, celeriac and nuts on site. Due to our packing process and re-use of boxes there is a risk of cross-contamination from these, and all other allergens.
You might also like to try...
(£1.00 each)

Order now for deliveries from 25th November