Life in plastic, it's not fantastic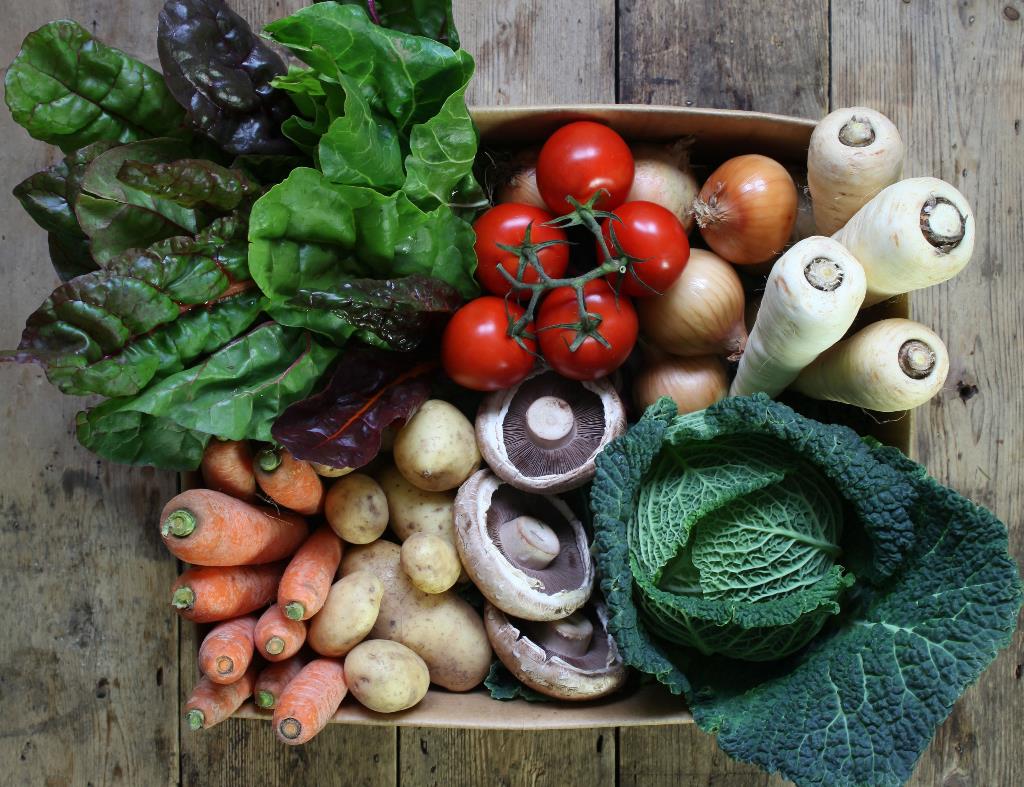 Life in plastic,
it's not fantastic
Plastic, eh? The scourge of modern life.
Did you know that a plastic bag has an average "working life" of 15 minutes. And that shoppers use approximately 500 billion single-use plastic bags per year.That's about a million bags every minute, or 150 bags a year for every person on earth.
Reusable boxes, not
plastic bags, for 30 years
Since 1988 we've pioneered a low plastic approach to life and we've used returnable and reusable boxes not plastic bags for 30 years. Our boxes can be reused up to eight times and we recycle them responsibly after that.
It's very exciting (and about time) that the rest of the world is starting to hum along to the anti-plastic brigade tune. Hang on, I can hear shouts from the back.

"But some of my Abel & Cole food comes in plastic!" Yes, yes it does. We do use a little bit of plastic here and there, when we need to. We're not plastic free yet, and it'll probably take us a while to get there, but we're working towards it.
We're continually developing a range of projects to minimise our environmental footprint even further. More on that in other blogs in due course…
Protecting the
good stuff

It's only after considerable deliberation that we let plastic into our boxes. Sometimes it is the best material for keeping food fresh and safe. As you know, some organic food can be more delicate than non-organic because it's not sprayed or processed in a way that artificially extends its shelf life.
Take spinach. Oh so gorgeous and green and good. If we put it straight into a veg box, it would get strewn around like confetti. Your box would look like a vegetable Jackson Pollock painting when it arrived. Pop it in a paper bag you say? Sadly it'd go mushy more quickly than you can say peas on earth. And some of our veg and fruit needs protection when travelling from A to You.
One small change
Never ones to be content with the status quo, we're always working on developing alternatives. Take our compostable carrot bags, for example. They're made out of veg starch and carbon neutral – our kind of bag.
And we've just started using little card punnets for all our tomatoes. These replace a shallow compostable base and a plastic sleeve. We'll collect these and reuse them. Hurrah! And when they can't be reused any more, they're fully recyclable as they don't have any plastic wrap on them.
We're planning on putting more of our fruit and veg in these card pots over the next few months, so watch your veg box for developments.
Say how many million?
It's fantastic that supermarkets are now doing their bit to dissuade people from using plastic shopping bags. Not all shops offer crates instead of plastic bags for their deliveries, but at least you can return the bags.
This is quite a recent development though and we're proud to say that one of the biggest impacts we've had over the years, is that we use returnable, reusable and recyclable boxes, not plastic bags for all our deliveries.
We've done some bean(bag) counting. Put your stat-hat on and let's have a drum roll, please.
We've used boxes not bags since day dot. In just the last 13 years alone we've saved about 60,000,000 plastic bags by delivering food in reusable and recyclable card boxes instead.
That's saying something.


Back to top