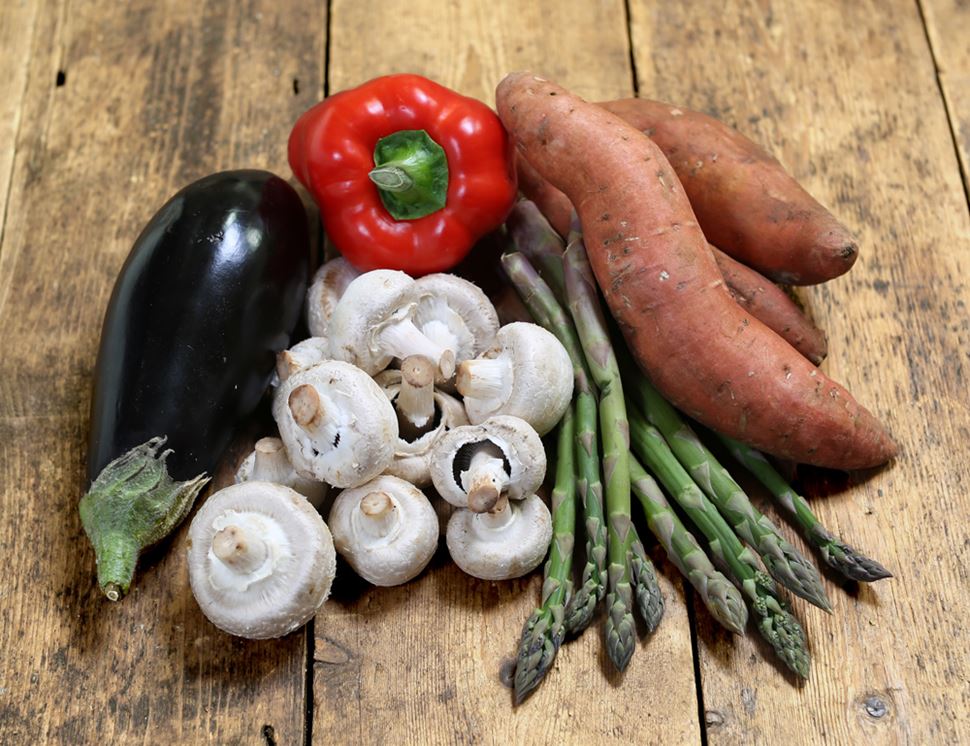 Barbeque Veg Bundle, Organic
Whether you're looking for brilliant organic veg to star in your barbecue or you want it to complement your main acts, our Barbecue Veg Bundle is just what you're after. From seasonal stars like British asparagus to crowd favourites like red peppers, we've rounded them all up for you. This way, you can spend less time under supermarket lights and more time out enjoying the sunshine.

This box contains:

Avocado
Sweet Potatoes
Chestnut Mushrooms
Yellow Pepper
Vine Tomatoes

The vegetables in this section will change weekly.
Abel & Cole handles celery, celeriac and nuts on site. Due to our packing process and re-use of boxes there is a risk of cross-contamination from these, and all other allergens.
Wrap your sweet potatoes and nestle them in the coals, or try cutting them into slabs and sliding onto the grill to sear. Avocado goes great on the barbeque! You'll get a ripe avocado so use it the day or the day after your delivery. Simply halve, remove the stone, drizzle with lemon or lime juice and place cut side down on the grill for 2-3 minutes. The rest of your ingredients will make fab veggie skewers. Rosemary stems make great skewers and infuse your veg with a lovely smoky flavour.
You might also like to try...