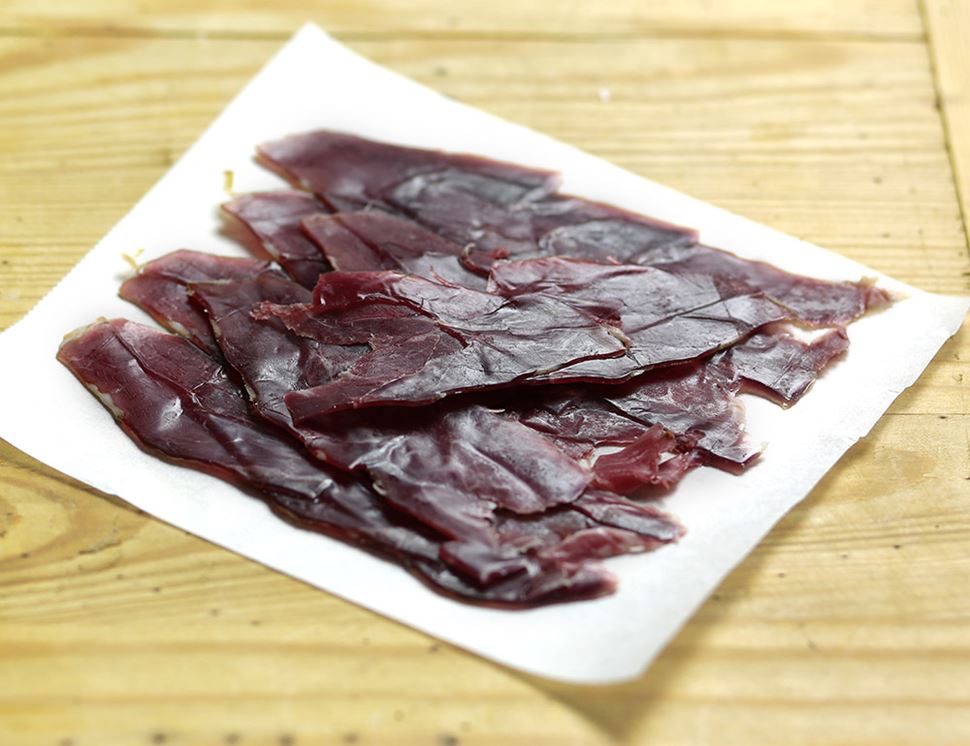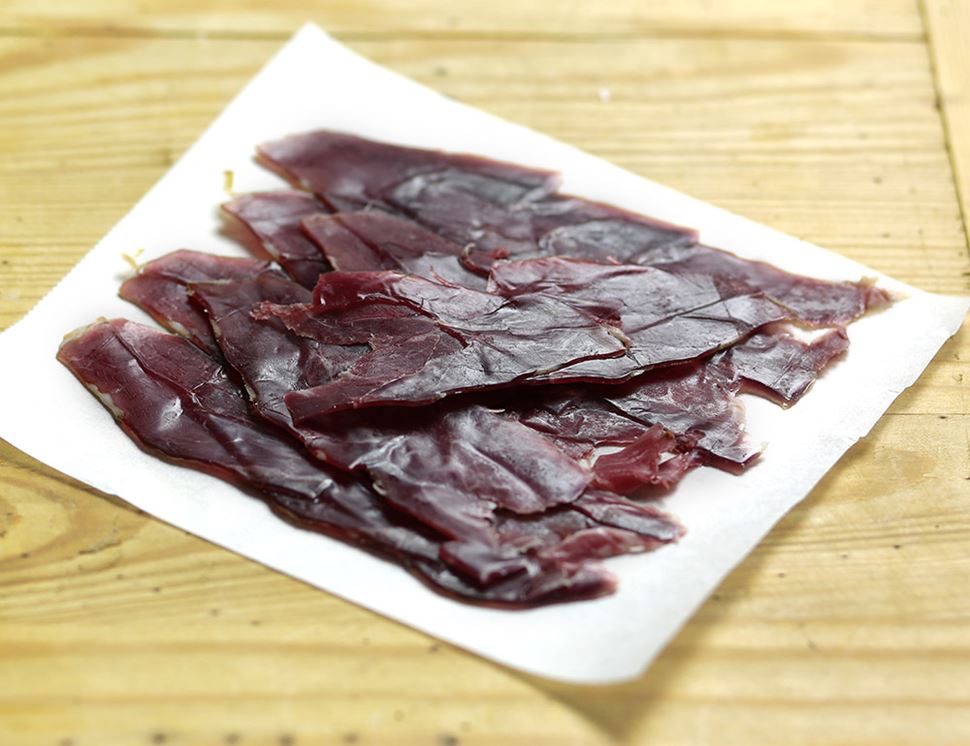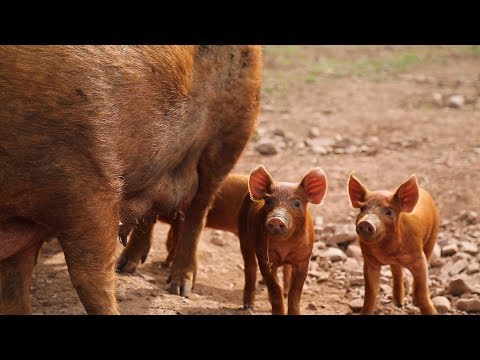 Air-dried Smoked Juniper Mutton, Organic, Peelham Farm (50g)
Peelham's award winning organic air-dried Smoked Juniper Mutton is a really unique charcuterie traditionally handmade on the farm. It's rare flavour comes from the combination of the grass-fed mutton, simple curing, and the final hint of juniper and light oak smoking.

As the animal ages, natural fatty acids accumulate in the meat. That's why you'll find our mutton won't be the leanest of meat, but it certainly won't be beaten for its rich, almost gamey flavour.
Having been in partnership since 1990, Chris, Denise and Amanda at Peelham Farm really know a thing or two about farming and the great outdoors. Chris has farmed since his early teens and has a real appreciation of the land, while Denise is no stranger to agricultural economics. Chris keeps his hand in the farming end of things, ensuring the care and well being of the home breed, slow grown animals is tip top whilst Denise looks after the butchery and food.
*air-dried smoked mutton, Sea-salt *juniper, *pepper * = produced to organic standard.
Energy (kj) 974.0 Energy (kcal) 232.0 Fat (g) 7.6 of which saturates (g) 4.4 Carbohydrates (g) 0.9 of which sugars (g) 0.8 Protein (g) 39.5 Salt (g) 4.8
Refrigerate after opening and eat within 5 days. Best eaten at room temperature.
You might also like to try...