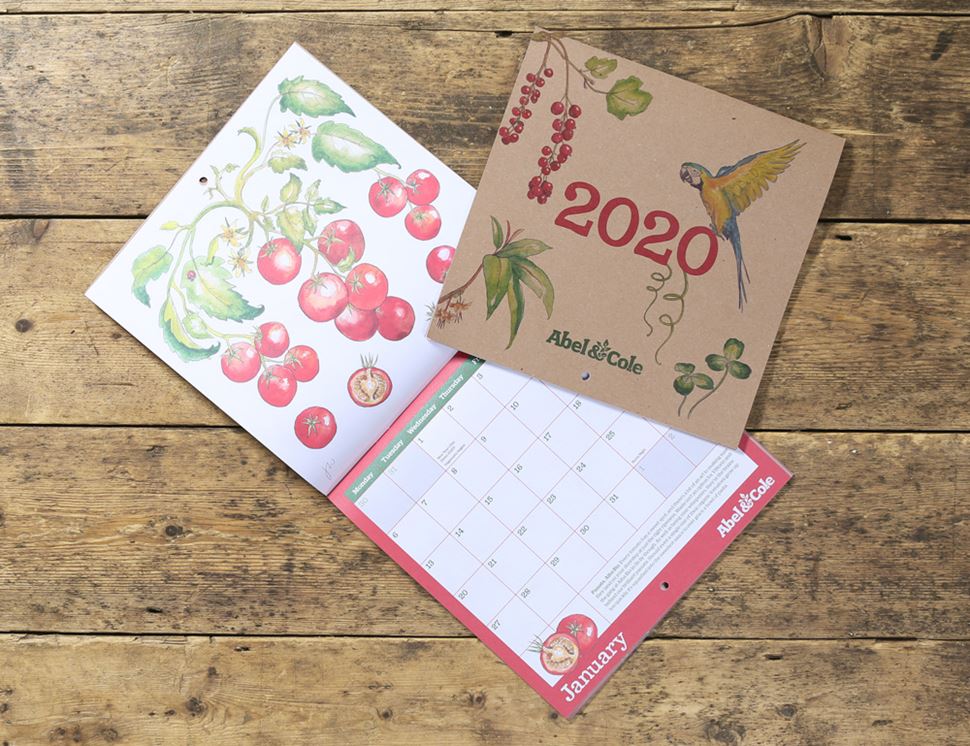 2020 Calendar, Abel & Cole
Available until 31st January
Our new 2020 calendar brings together stories of community, sustainability, seasonality. Three pillars of Abel & Cole's mission throughout the years and the year to come. For every month of the year we've highlighted a trailblazer in these areas from the organic champions we work alongside. Their stories beautifully illustrated in a series of twelve unique pieces of artwork from the incredibly talented artist Jennie Webber. Her artwork grows and blooms across the pages, drawing a clear line between these growers, bakers and makers and their environments. Featuring detailed depictions of bright flowers, fertile crops, buzzing bees and a rather proud little robin.

On each page we've elaborated on the inspirational stories behind the people and their produce, conveying their hard work and the respect of their craft. There's also a handy measurement converter at the back which makes this a triumph of form and function for your kitchen. The wrap around the calendar comes in a compostable material too, so there's sustainability in mind from start to finish. There's no better way to ring in a new year of organic living and it's a perfect gift for anyone joining that journey.
You might also like to try...
(£2.75 each)

Order now for deliveries from 22nd January