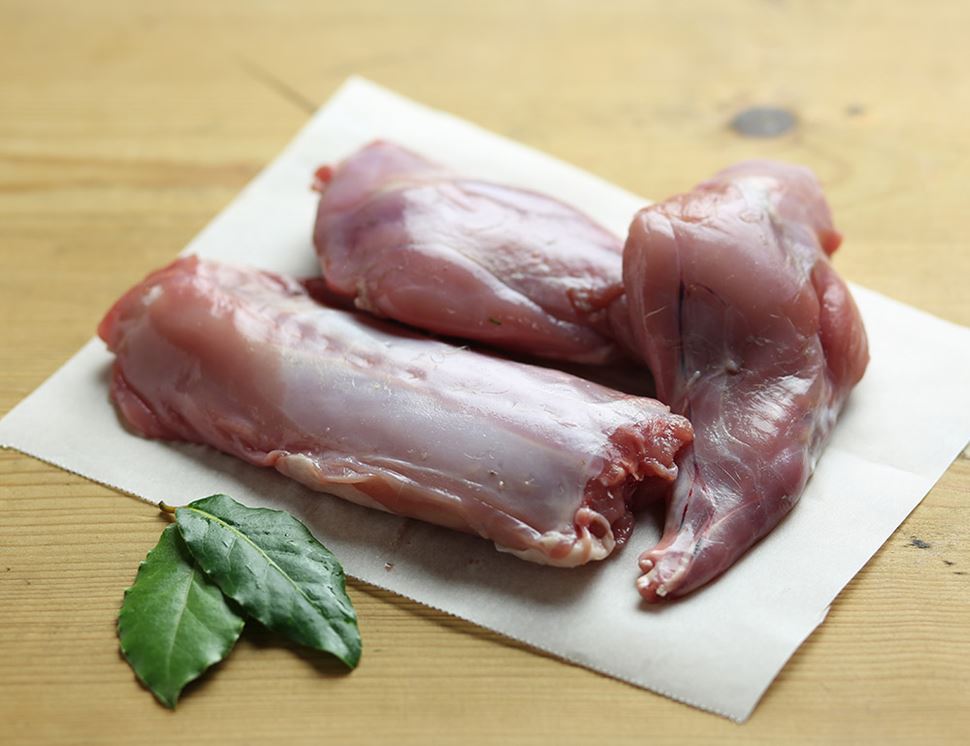 Wild Rabbit, Jointed (350g)
Wild rabbit is a splendidly lean meat, with virtually no fat. It's delicious in a casserole with lots of tomatoes, garlic, olive oil, thyme and a good swig of balsamic vinegar. Maybe a glug of white wine as well. Well, it is a treat.

It is normal for rabbit meat to have a wide range of colouration. Also, please be aware that our game may contain traces of shot. We guarantee this will have 3 days, including delivery day, before its expiry date. Don't forget this can also be frozen.


Chris Chappel and Stephen Crouch describe themselves as conservationists. The pair are passionate about the stunning Hampshire woodland where they manage deer, pheasant, partridge, pigeon, and rabbit that are all raised to the highest welfare and all roam the land freely. It's a family affair that started back in 1967 because, they say, "we needed to do something to feed our hungry children." They sell game locally at farmer's markets and to some of the country's top restaurants.
Wild Rabbit (100%). Please be aware that our game may contain traces of shot.
Nutritional Information per 100g/ml Energy (kJ): 409.0 Energy (kcal): 96.5 Protein (g): 22.6 Carbohydrate (g): 0.1 Fat (g): 0.7, of which saturates (g) 0.4 Salt (g): 0.3
We guarantee that your order of meat and fish will have 3 days before its expiry date, including the day you have it delivered. All of our meat and fish can be frozen.
You might also like to try...