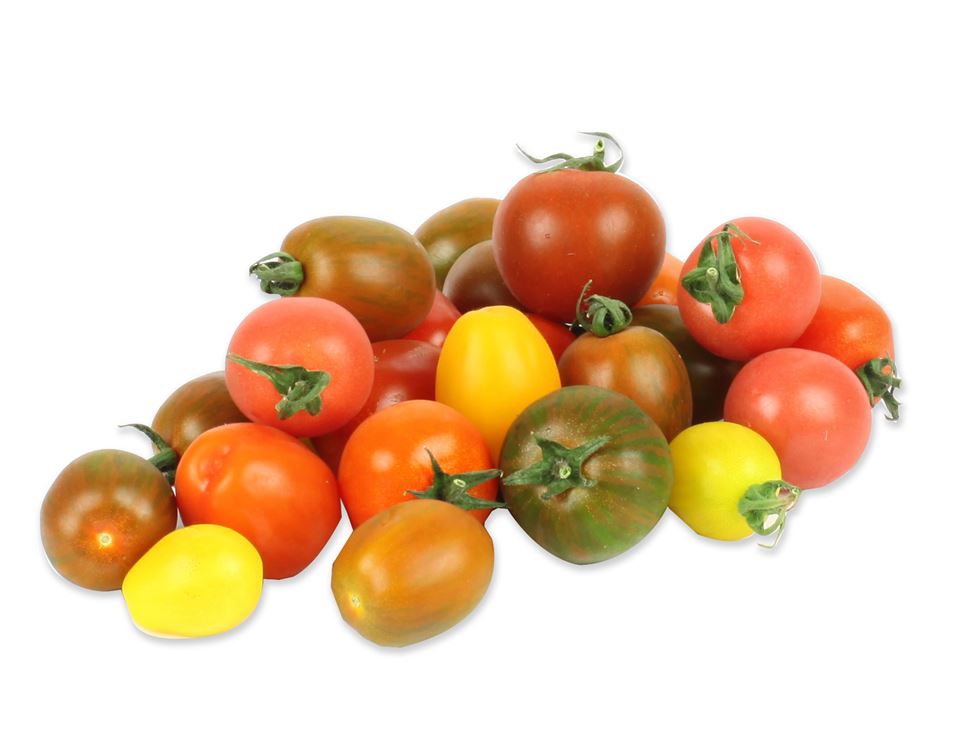 Heirloom Tomatoes, Organic (400g)
Sold out, order for deliveries from 10th October
These "Wild Wonders" (so named by grower, Frank) are a big hit with us. Perfect for salads and for snacking, they're a real treat to the eyes as well as the taste buds. They'll make your next salad, sauce or chutney a rainbow of flavours and colours.
Country of origin: The Netherlands




In a small town in the south-west part of the Netherlands, close to the famous Delta project, Frank de Koning can be found growing varieties of tomatoes - heirlooms amongst some quite unusual ones - which he calls "Wild Wonders". Frank says: "In 1989, I started growing conventional vine cucumbers and tomatoes. However I realized that conventional production on rock wool did not give me the quality I was looking for. Changing to organic cultivation was therefore a natural choice." We like his thinking.




Whizz up your toms into this spicy dip to dunk warm pita and veg from your box.

You'll notice when your toms arrive that they have a little cushion under them. It's to keep your tomatoes fresher for longer in the fridge, and it's made using organic and natural ingredients. Just leave it out with your empty boxes and we'll collect it to recycle and compost for you.
You might also like to try...