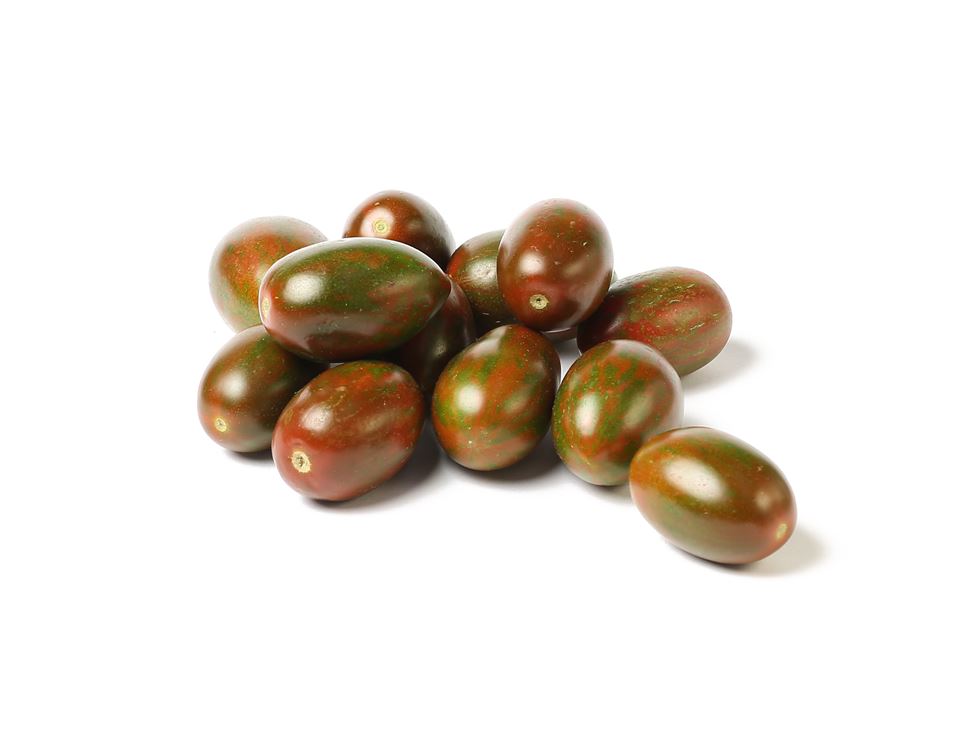 Black Cherry Tomatoes, Organic (250g)
These organic cherry black tomatoes are something of a superfood. Their black hue contains the same antioxidant punch as blueberries and they have a slightly tougher skin than red cherry tomatoes and a sweeter flesh, brilliant for roasting.

You'll notice when your toms arrive that they have a little cushion under them. It's to keep your tomatoes fresher for longer in the fridge, and it's made using organic and natural ingredients. Just leave it out with your empty boxes and we'll collect it to recycle and compost for you.
Our Mediterranean veg is authentic as can be, coming from the Montya family at Campojoyma and the Gimenez brothers at Naturcharc. These are both in Spain, their veg sprouting in fields where the sun shines all year.
You might also like to try...