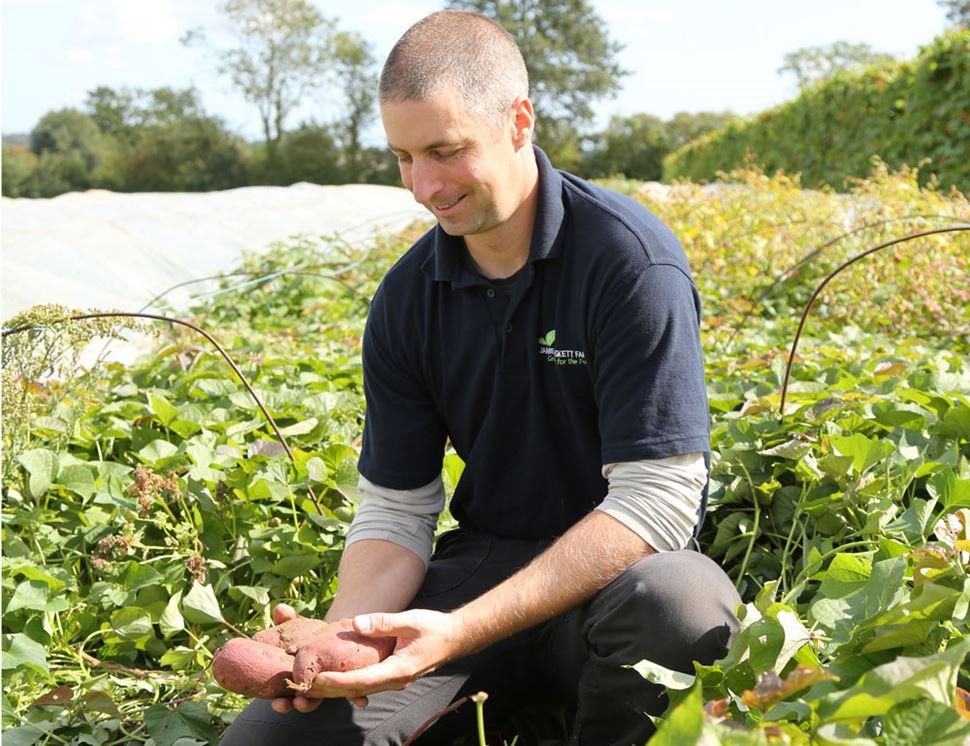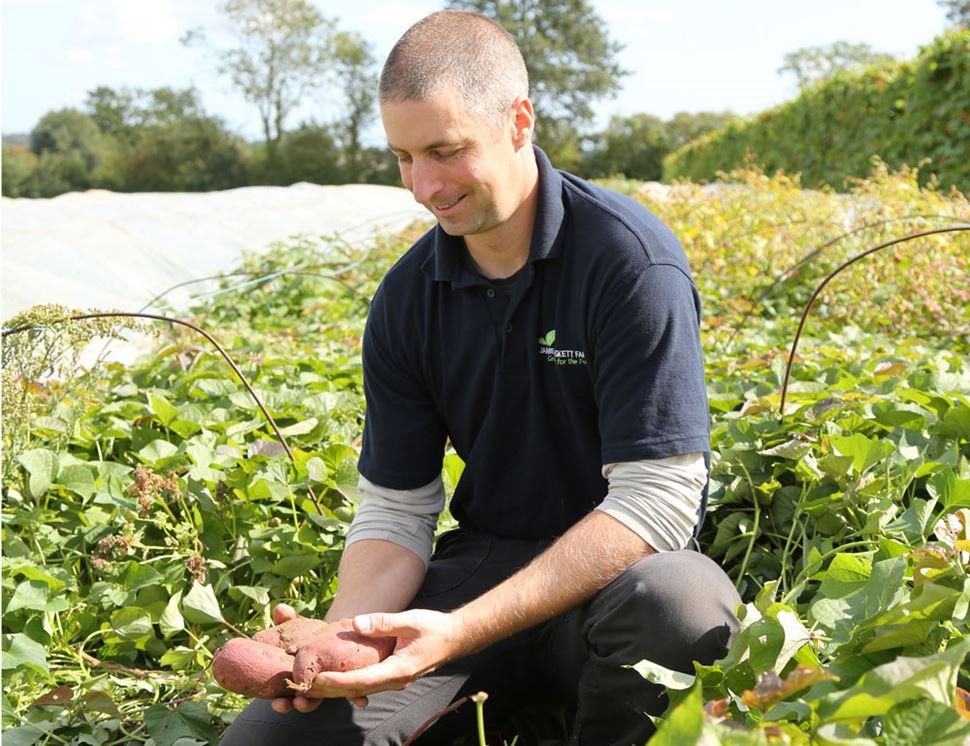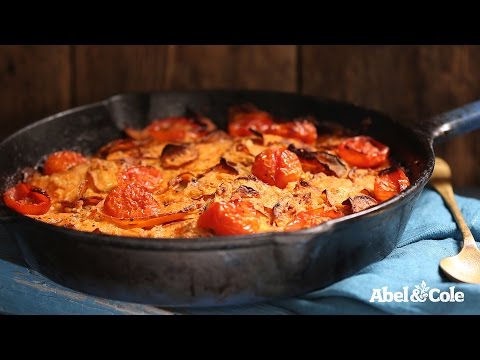 Sweet Potatoes, Organic (700g)
Sweet potatoes are, of course, sweeter than your average potato. Smooth, creamy texture for easy munching with a slight toffee taste. These UK sweet potatoes have redder skin, and more brightly coloured flesh. They are very tricky to grow here and have been harvested all at once to get the most of the crop. As such we've a whole range of odd shapes and sizes, and they won't be around for long. Despite the name, they're great in savoury dishes and a fantastic balance to spicy curries and chilli.

Country of Origin - UK
Class - Minimum Class 2
We're very lucky to have UK sweet potatoes from James Foskett in Suffolk. James and Tomas have been pioneering sweet potato growing in the UK – trickier to do than you'd think - and came up trumps. They won't be around for long!
During the rest of the year our sweet potatoes come from Spain, the USA and occasionally from Israel.
This orange-fleshed vegetable has a distinctive sweet and savoury taste. Score them once or twice and bake them in their skins for about one hour at 190°C/375°F/gas mark 5. You can prepare them as a side dish with a main meal or as a simple snack with a large dollop of soured cream! Store your fresh sweet potatoes in a cool, dark, airy place or in the warmest part of the fridge. Suitable for home freezing.
You might also like to try...