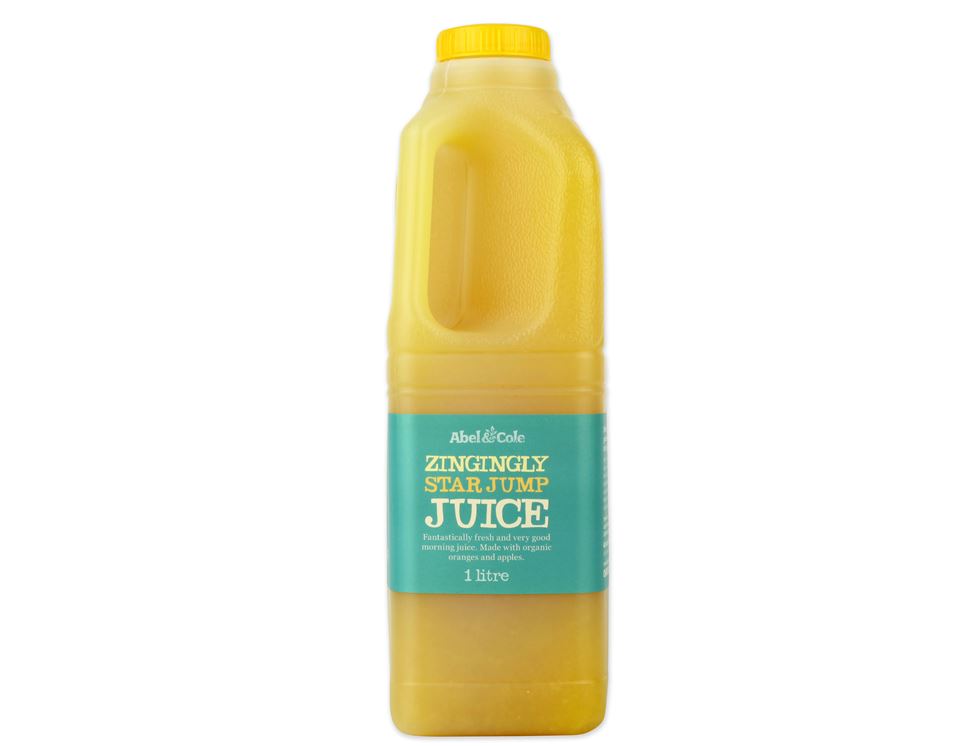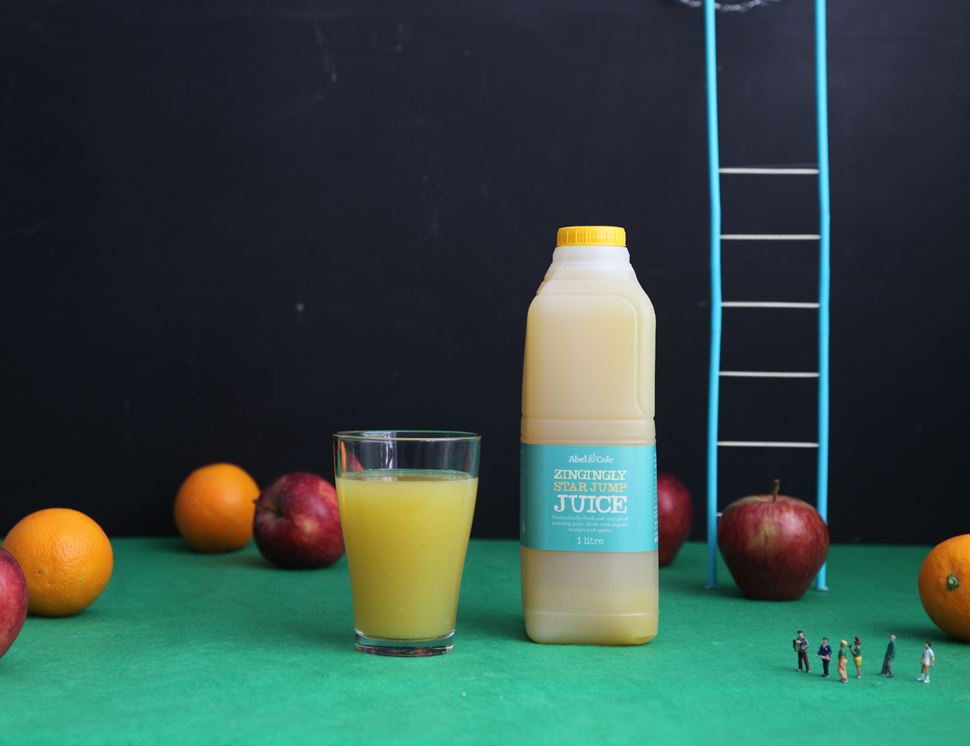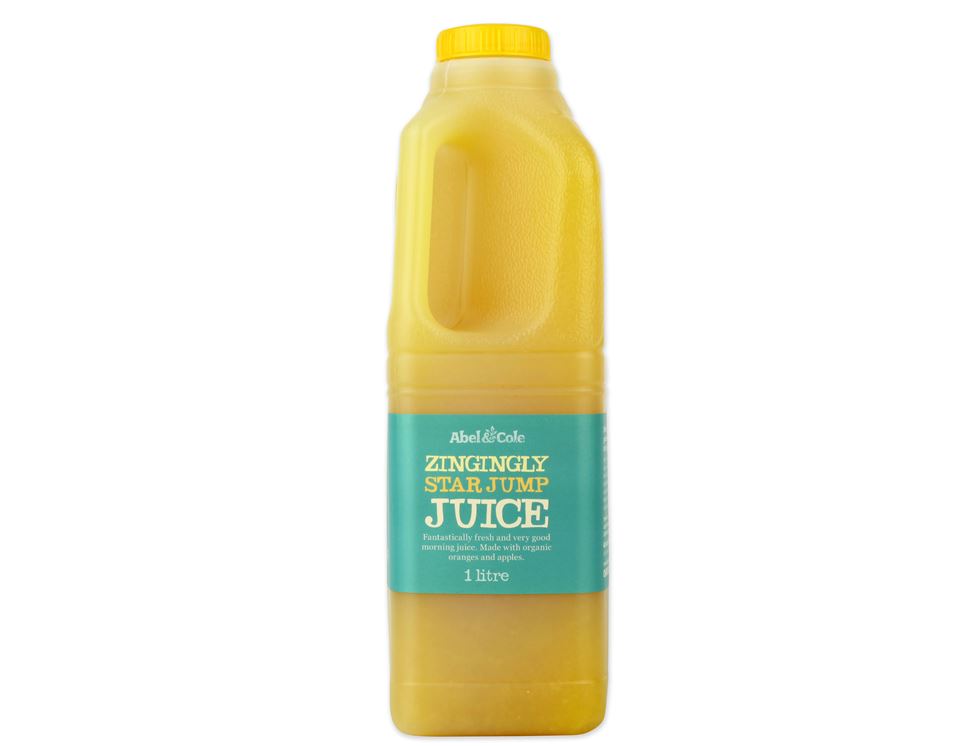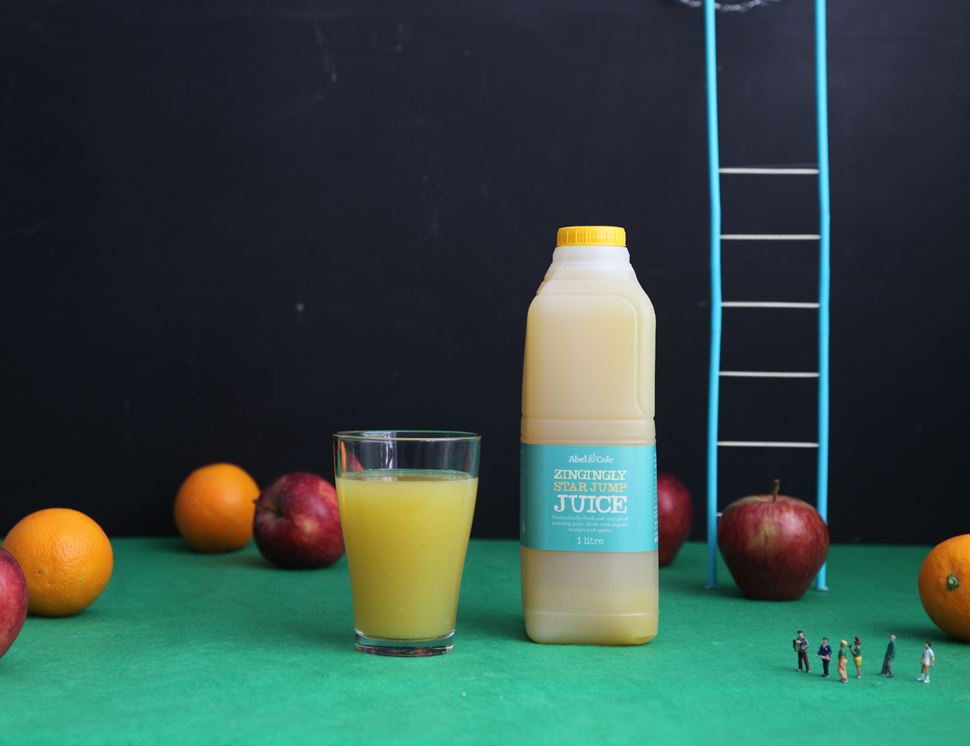 Star Jump Juice, Abel & Cole (1 litre)
Organic apple & orange juice
Best drunk after your actual star jumping, this fantastically fresh juice is a litre of pure organic oranges and apples, the same ones you'll find in our boxes. So as the seasons change (and as it's not homogenised), the flavour varies, naturally.
We like organic fruit and veg, a lot. And we like juice. You know what's coming next… We got some of our fresh organic fruit and veg, juiced it, and drank it straight away. It was good. So good we thought we should make more. It was an interesting challenge. The world of juice is fascinating. Some juice is heavily pasteurised so it can sit on a shelf for months. We didn't want any of that. Some have citric acid or other preservatives added. That wasn't for us either. So we tinkered and drinkered till we made a delicious, organic, pressed (and only lightly pasteurised), interesting juice that's good for you and lasts weeks, not months. With no added things to artificially retain the colour or consistency.
Apple juice* (60%), Orange juice* (40%) * = produced to organic standards. Minimal pasteurisation No preservatives or concentrates No added sugar, colours or flavours Fruit and veg naturally changes in juiciness throughout the seasons, so the juice mixes may vary by a few percent from time to time. If it does, we'll pop a note in your delivery to let you know.
Keep refrigerated below 8 degrees and drink within three days of opening and before the use by date.
Turn it into one of these
You might also like to try...