Slow Cook Silverside Pot Roast
6-8 people
To get true succulence from a topside/silverside joint, roast it slowly in a pot full of veggies, herbs and wine. The true joy of this dish is often in its leftovers. Shred the meat into the sauce, and thicken it up with some tomatoes to make a luscious ragu for pasta.
Ingredients
1kg topside/silverside of beef, boned and rolled
4 garlic cloves, finely chopped
4 rashers of bacon, snipped into lardons (optional)
2-3 carrots, cut into hunks
2-3 onions and/or leeks, cut into hunks
2-3 ribs of celery, cut into hunks
500ml red wine
A handful of fresh wintery herbs like rosemary, bay leaves and thyme, tied into a bundle
A cinnamon stick (optional)
Water or stock to cover
2 tbsp flour, mixed into a paste with 1-2 tbsp water
Sea salt and freshly ground pepper
Serve with a mound of creamy mash, buttery leeks or cabbage and a sprinkling of parsley or fresh thyme over the top. 20 mins (prep) | 180 mins (cooking)

Method
1.
Preheat the oven to 140°C/Fan 120°C/Gas 1. Season the beef and rub half the garlic into it. If you've a pestle and mortar, crush the spices and garlic into a paste then rub it in, this keeps the garlic from catching when you brown it.
2.
Place a large flameproof casserole dish over a high heat and add the bacon, if using. Sauté until golden and much of the fat has rendered out. Add the beef to the pot. If you didn't use bacon, add a splash of olive oil to the pot first. Brown the beef all over, pushing the bacon (if used) to the edges of the pot as you turn the beef.
3.
Once the beef is nicely browned - get a good, golden crust on it - tumble the vegetables and remaining garlic into the pot. Stir. Nestle the bouquet of herbs and cinnamon stick (if using) on top. Sprinkle over a bit of salt and pepper. Pour in the wine. Top with enough water or stock to just cover the beef.
4.
Cover and place in the oven for 2 hrs. Remove the lid and cook for a further hour, turning the meat once or twice to allow it to brown evenly
5.
Remove from the oven. Place the silverside onto a serving platter. Cut the string off the meat and carve. Serve with the saucy veg (if the sauce is too thin for your liking, thicken it up by whisking 2 tbsp flour with 1-2 tbsp water until you have a thick paste. Stir it into the sauce over medium heat for 2-3 mins until it works its magic.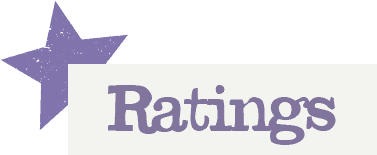 You'll need to log in to leave a rating & comment