Caramelised Orange Brussels Sprout & Pancetta Stir Fry
2 people
Every year sprouts send a love letter to pancetta. They're soul mates, and this stir-fry is the dish that'll make you fall in love with sprouts, too.
Ingredients
2 large potatoes
300g Brussels sprouts
35g flaked or whole almonds
1 orange
A handful of flat leaf parsley
1 red onion
1 garlic clove
A 70g pack of pancetta
50g sun dried tomatoes (optional)
1 tbsp olive oil
Freshly ground pepper
Prep: 15 mins | Cook: 20 mins

Method
1.
Cut the potatoes into 2cm cubes. Remove any scruffy outer leaves from the Brussels sprouts. Put the potatoes in a large pan and cover with boiling water. Bring back to the boil and simmer for 3 mins. Add the sprouts. Cook for 2 mins, then drain.
2.
Tip the flaked almonds into a dry frying pan. Toast for 2-3 mins until golden. Remove the pan from the heat. Put the almonds into a small bowl. Zest and juice the orange. Finely chop the parsley stalks.
3.
Peel and finely slice the red onion. Peel and crush the garlic. Snip the pancetta into small pieces with a pair of scissors. Finely slice the sun dried tomatoes.
4.
Warm the frying pan for 2 mins over a medium heat. Drizzle 1 tbsp oil into the warm frying pan. Cook the onion, garlic, pancetta and if you have them, the sun dried tomatoes for 3 mins till the onion is soft and the pancetta is crisp. Transfer to a bowl with a slotted spoon.
5.
Keep the pan on the heat and tip in the potatoes and sprouts. Cook for 5 mins, tossing regularly. Some sides of the potatoes should be golden and crisp. The sprouts will begin to blacken.
6.
Tip the pancetta mix back into the pan and stir together. Add in the parsley stalks, orange juice and zest. Cook for 2 mins.
7.
Scatter in half of the toasted flaked almonds. Season with plenty of black pepper and toss together. Spoon into warmed bowls with the parsley leaves and remaining almonds.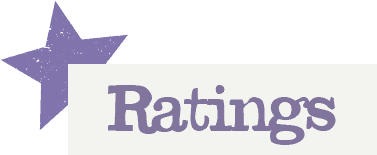 You'll need to log in to leave a rating & comment